Perennial Pots for Patios: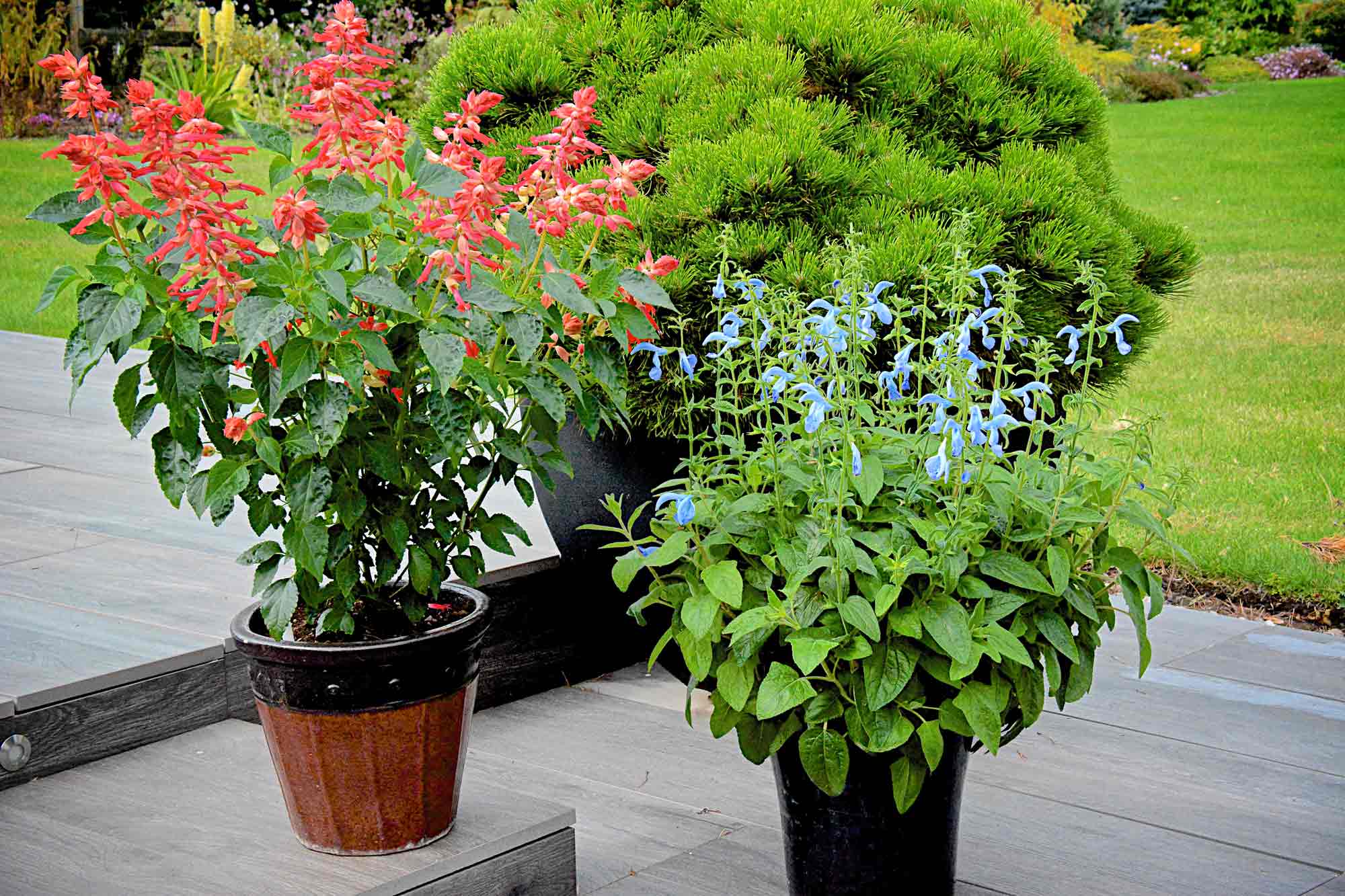 We have this year two very special and uniquely different plants that make for superb value for money summer patio plants. We have produced these plants in a size 60 cell plug for delivery around Wk 16 in order to produce a great 3 or even 5 Lit pot for impulse sales in July onwards.
It would be possible to create even larger pots (7.5L) either as mixed planters (with other perennials or annual plants) or just as specimen plants by multiple sticking of say 3 plugs per pot.
The two candidates are both Salvias which are so fitting for this purpose.
Salvia patens 'Beyond Blue'
A great selection we have made from a number of seedlings that has produced a very compact and self-branching plant, just perfect for large pots. Grown under cover to start with and with the usual pinching it fills a container by summer, the plant is covered with ice blue flowers that are so clear and are eye catching. This plant goes on flowering well into September and even beyond if fed and watered correctly.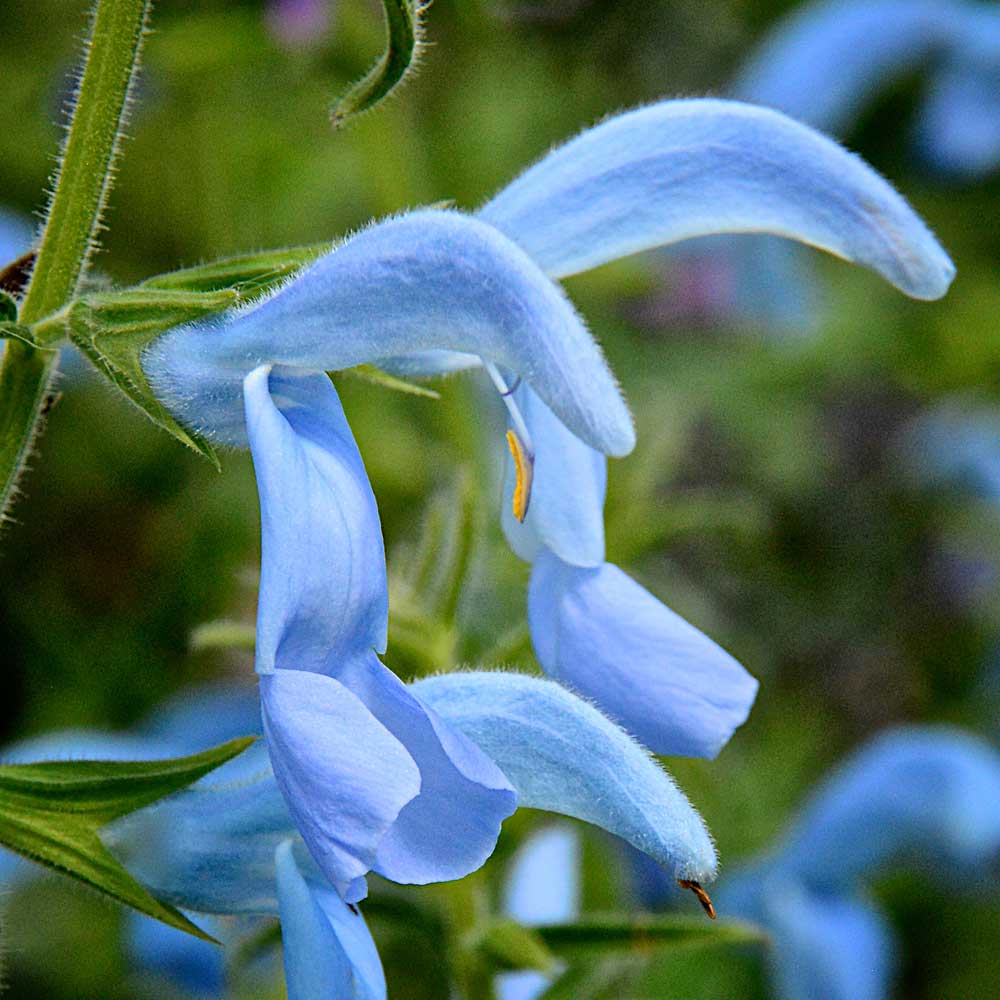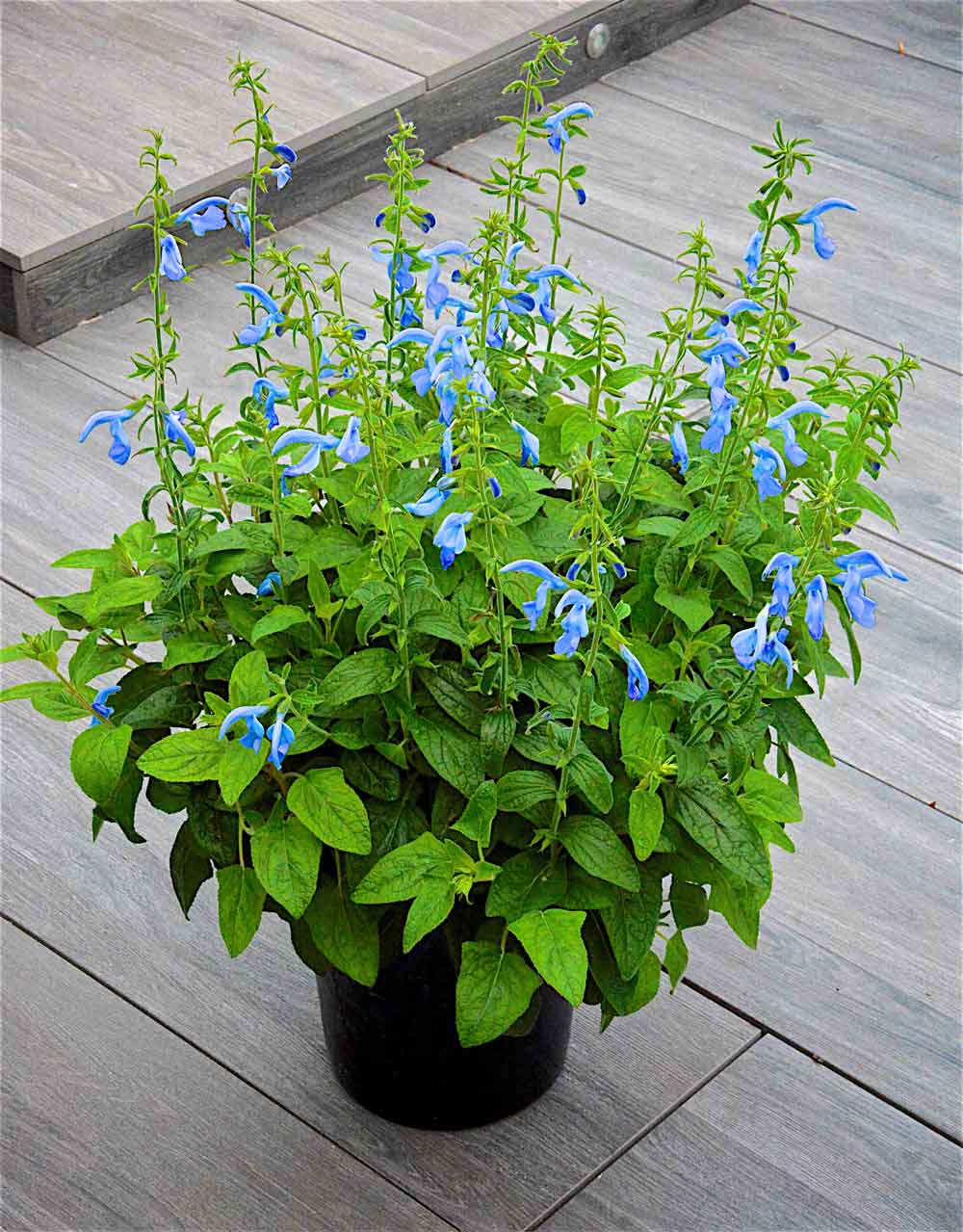 Salvia splendens 'Flamingo'
This is a most unusual plant of its kind in that it is raised by cuttings and not from seed. Due to the nature of the spp. It is difficult to be produced any earlier than Wk 16 and will need warm covered conditions under glass or polythene to achieve the required growth which will include a couple of pinches.
The foliage and habit is typical of splendens in producing a compact mound from which every shoot appears a nodding fat bud that opens up into a large flower spike of spectacular beauty. The calyx of each flower that opens on the spike is a pale shrimp pink, and the individual flower that emerges is a much deeper salmon pink with a gradient towards the end of the flower hood that is almost red in colour. This variation of colour and the combination of petals and calyx results in a striking combination. This plant will keep on flowering until first frosts with proper feeding and watering.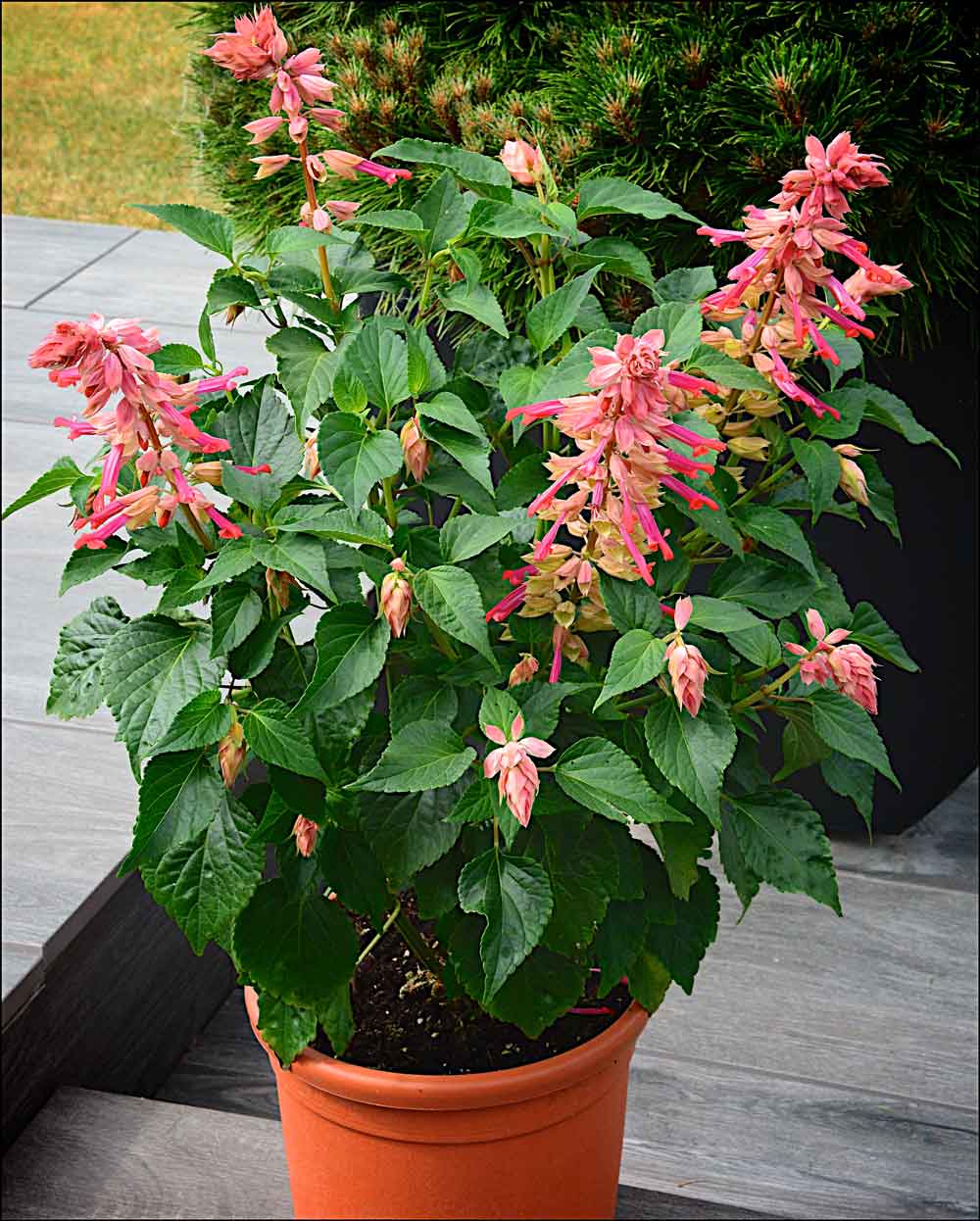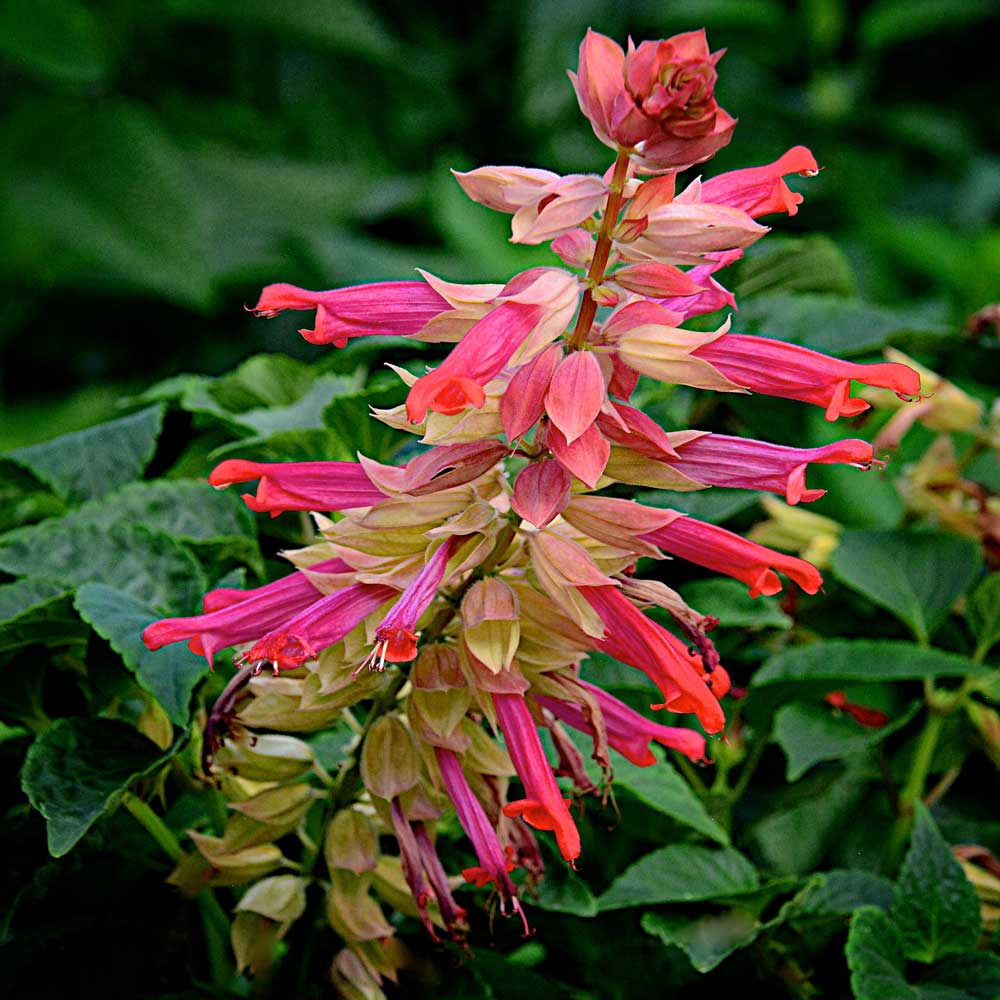 View Scoops by Categories
New World Plants Ltd.
White Cottage
Main Street
Styrrup
South Yorkshire
DN11 8NB - UK
Please note we are solely a wholesale supplier and regret that we can only respond to trade enquiries.
PLANT BREEDING AND DEVELOPMENT
Phone: (+44) (0) 1568 611521
email: plant.information@new-worldplants.com
YOUNG PLANT SALES & TC SUPPLY
Phone: (+31) 6 53588940
email: stephen@walterblom.nl