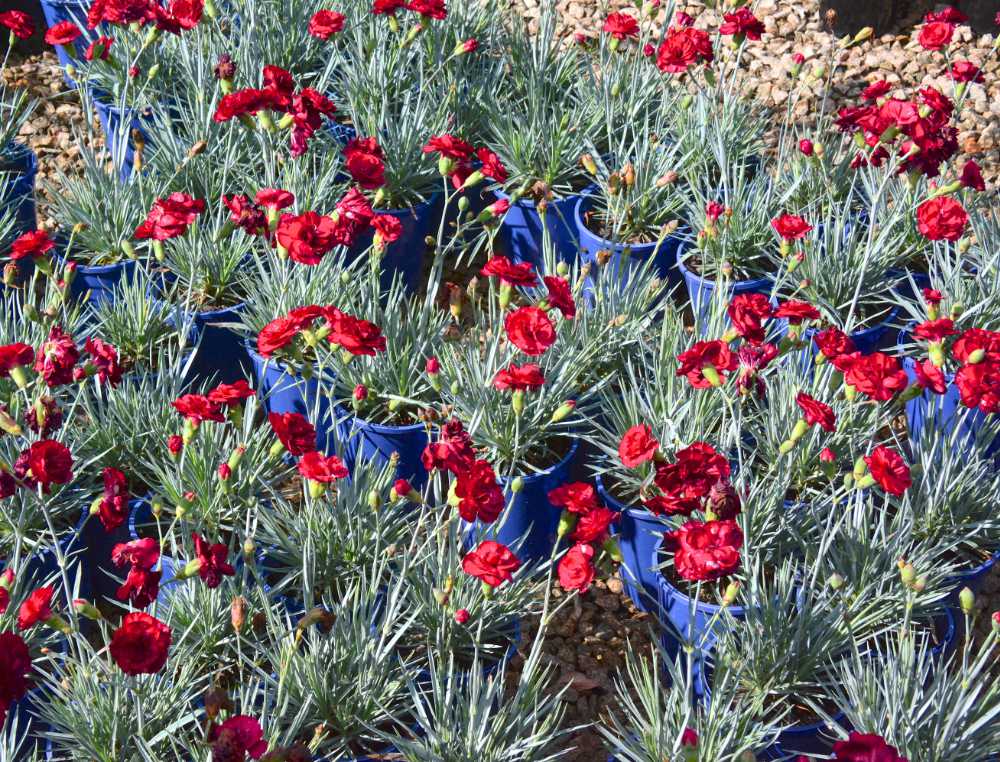 This is a particularly charming variety of Dianthus that comes into the low growing category somewhere between an alpine hybrid and a cottage hybrid. Its merit in particular is the fact it has very striking grey foliage and very showy red flowers that are vibrant red and is repeat flowering. Ideal for front of borders, pots and screes. 
The flowers have a great nutmeg fragrance and remain relatively short , worth deadheading afterwards.  Height around 25cm and spread around 40cm.
This plant does well in pots and new to the English market a real show stopper for pot work and most definitely lives up to its name 'Class Act'.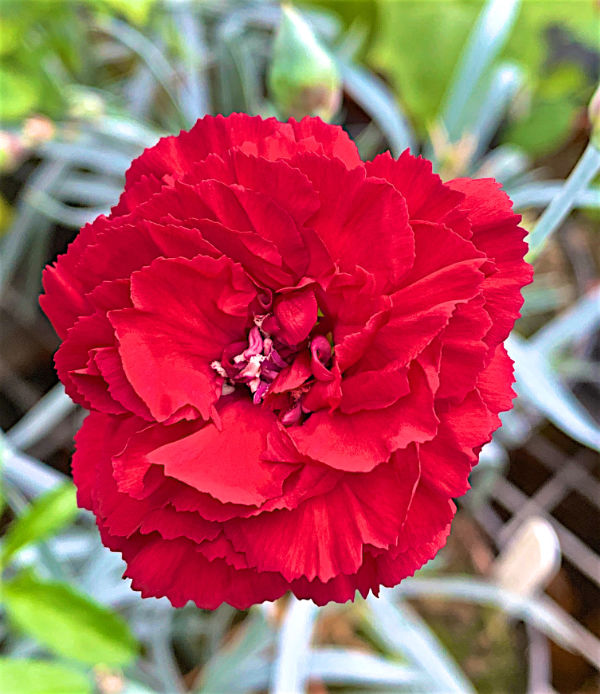 Dianthus 'Class Act' (close up)
A large sumptuous flower with a great fragrance
If you selected this 'Scoop' you are probably looking for the next big thing in plant sales.
We would urge you to keep returning to the 'Scoops Category Plants on Test' and also view the 'Gallery Plants on Test' on a regular basis.
You never know, we may have just what you've been looking for!
View Scoops by Categories
New World Plants Ltd.
White Cottage
Main Street
Styrrup
South Yorkshire
DN11 8NB - UK
Please note we are solely a wholesale supplier and regret that we can only respond to trade enquiries.
PLANT BREEDING AND DEVELOPMENT
Phone: (+44) (0) 1568 611521
email: plant.information@new-worldplants.com
YOUNG PLANT SALES & TC SUPPLY
Phone: (+31) 6 53588940
email: stephen@walterblom.nl