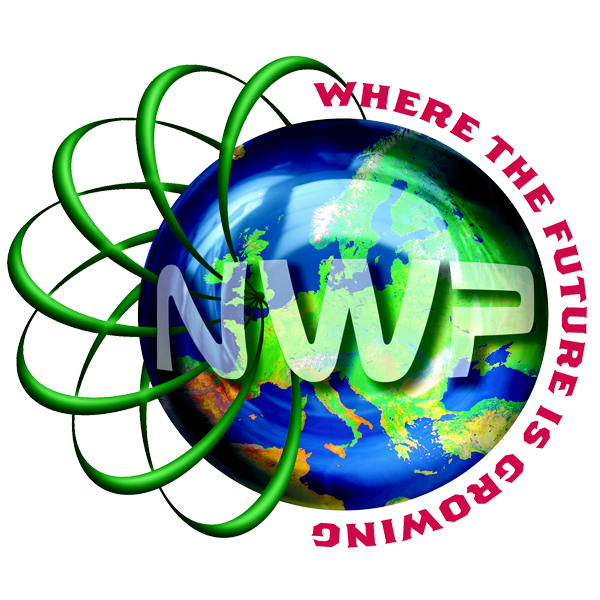 Over the decades NWP has been responsible for discovering a wide range of new garden plants including some sub-shrubs, grasses including Festuca 'Elijah Blue' and many new perennial plants, such as Dicentra 'Gold Heart', Lysimachia 'Fire Cracker', Polemonium 'Heaven Scent' to name but a few. In recent years we have made available an interesting range of Bergenia, Hesperantha and more currently Geum 'Pink Petticoats'. Our aim is to continue to offer garden worthy hybrids and are actively trialling Crocosmia, hybridising Lupins as well as one off unusual, or unique perennials. We have a keen eye for the unusual and this is where you would find them!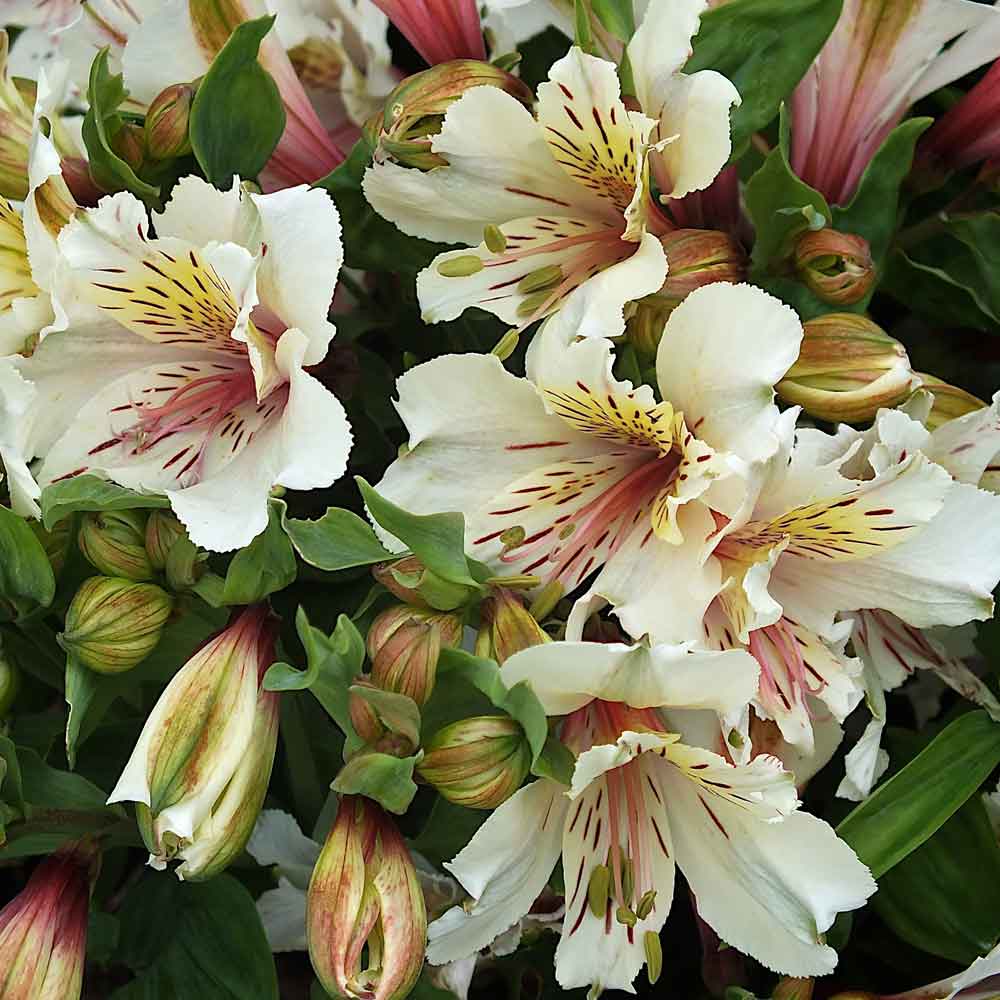 Alstroemeria White Buttons
This is a wonderful plant that we discovered several years ago and are now producing from tissue culture in small quantities. A delightful compact plant around 25cm tall with large white flowers and a speckled yellow throat on short stems.
Perfect for pots and front of borders (needs winter protection in pots) has successfully survived -15 oC when planted in the ground. Prefers full sun. Very floriferous.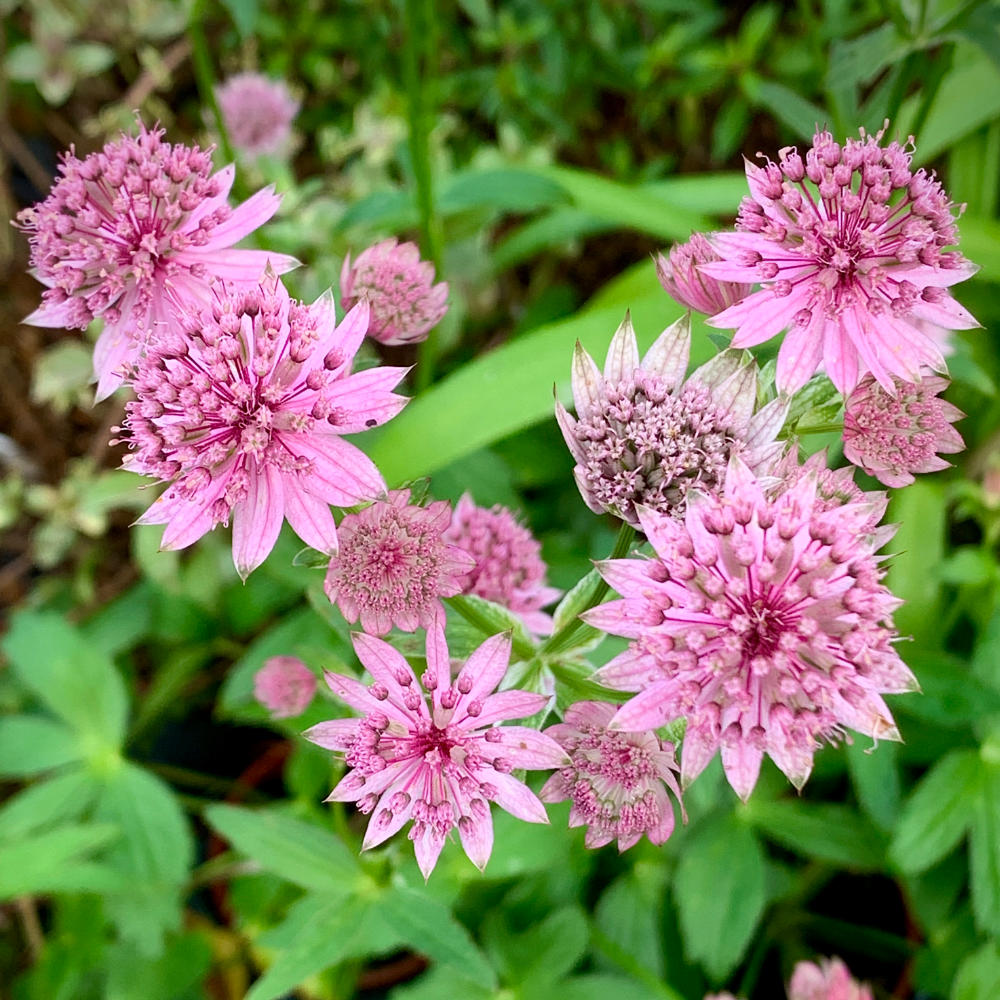 Astrantia major Lola
A rich pink form of this genus which makes a pretty change fromthe predominant red types
Flowers are fairly flat witha central pincushion of tiny pink-maroon flowers and an inner base deeper maroon in colour. Approx. 50cm-60cm when mature, good for sun or part shade.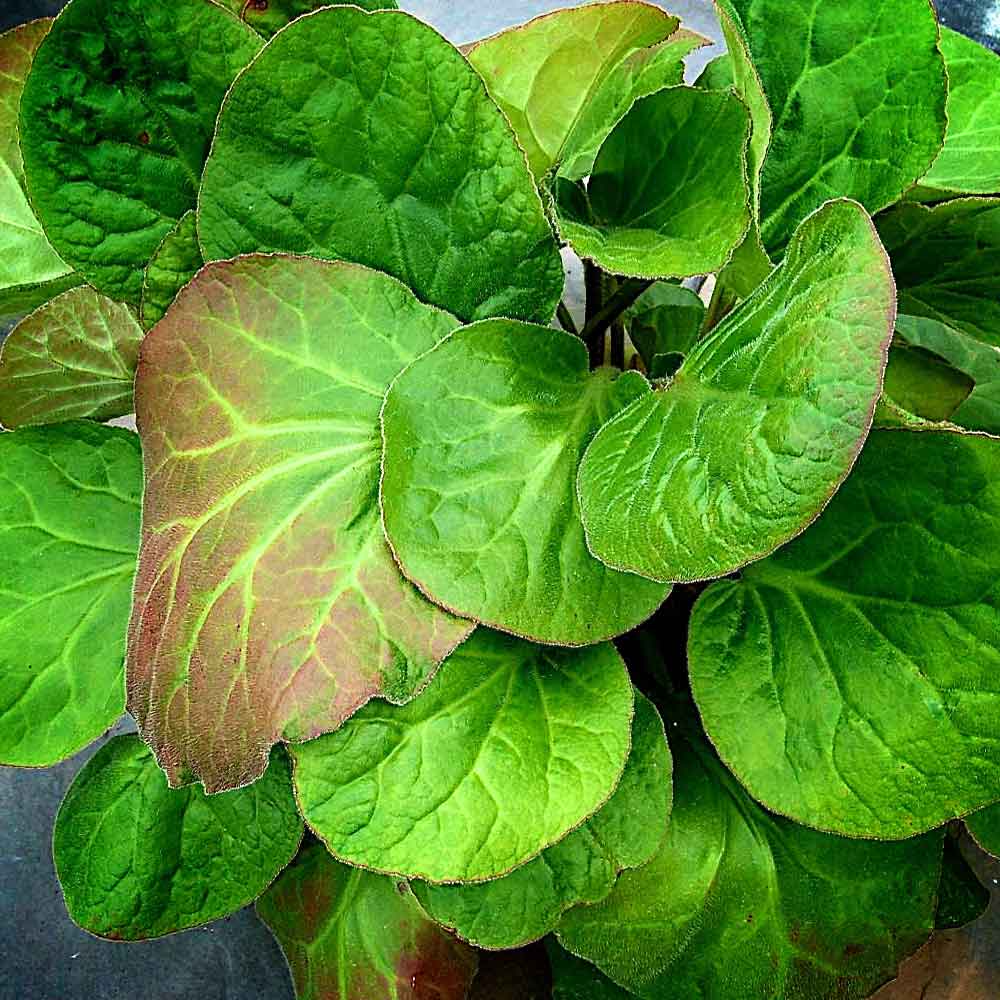 Bergenia cil. Dumbo
An NWP introduction.
A fun plant with good reliability and good promotional opportunities.
Hardy form of ciliata with huge leaves which die down to crowns producing flowering stems in late spring. Flowers open deep pink and then fade to a soft pink on reddish stems. 30cm x 60cm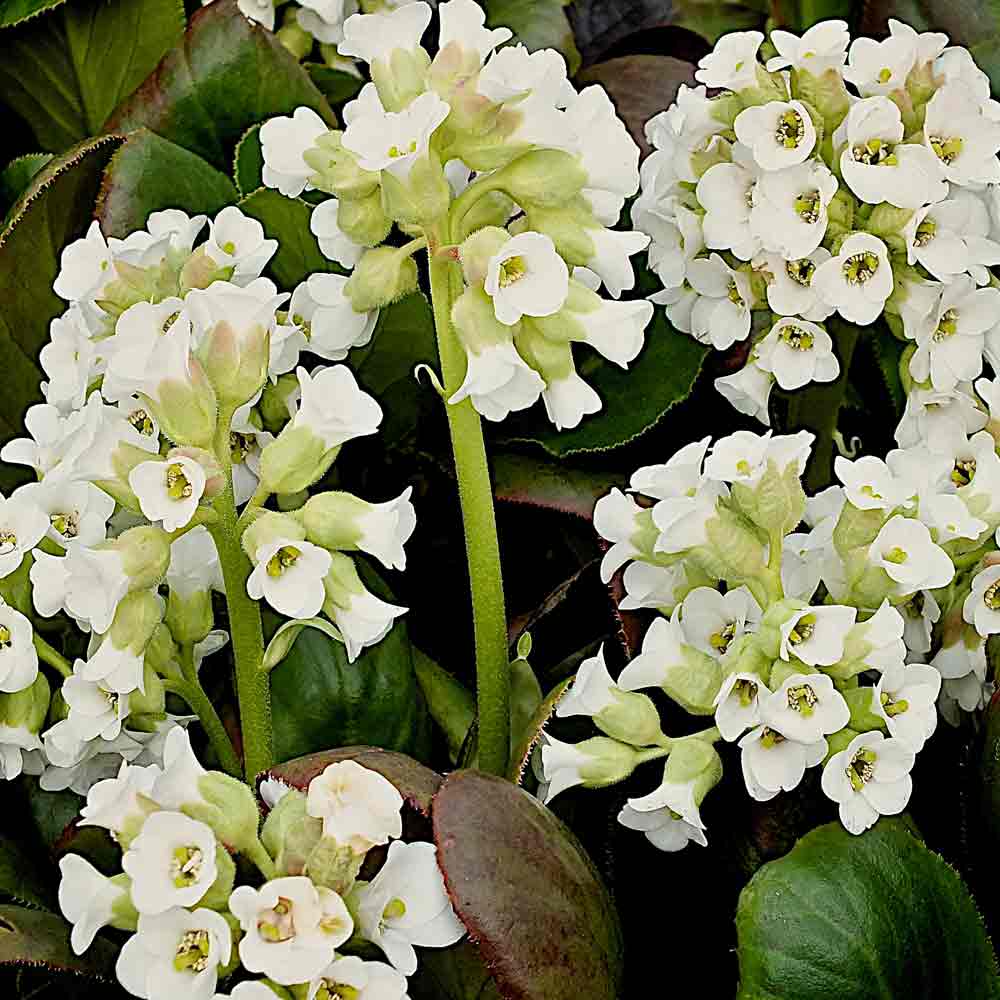 Bergenia Diamond Drops
An NWP introduction.
A very pretty dwarf variety containing compact flower heads studded with pure white florets that are cup shaped and have bright stamens in the center, all of which gives the impression of sparkling diamonds. 20cm x 20cm
In some springs the flowers take on a pink blush when fully open but not always.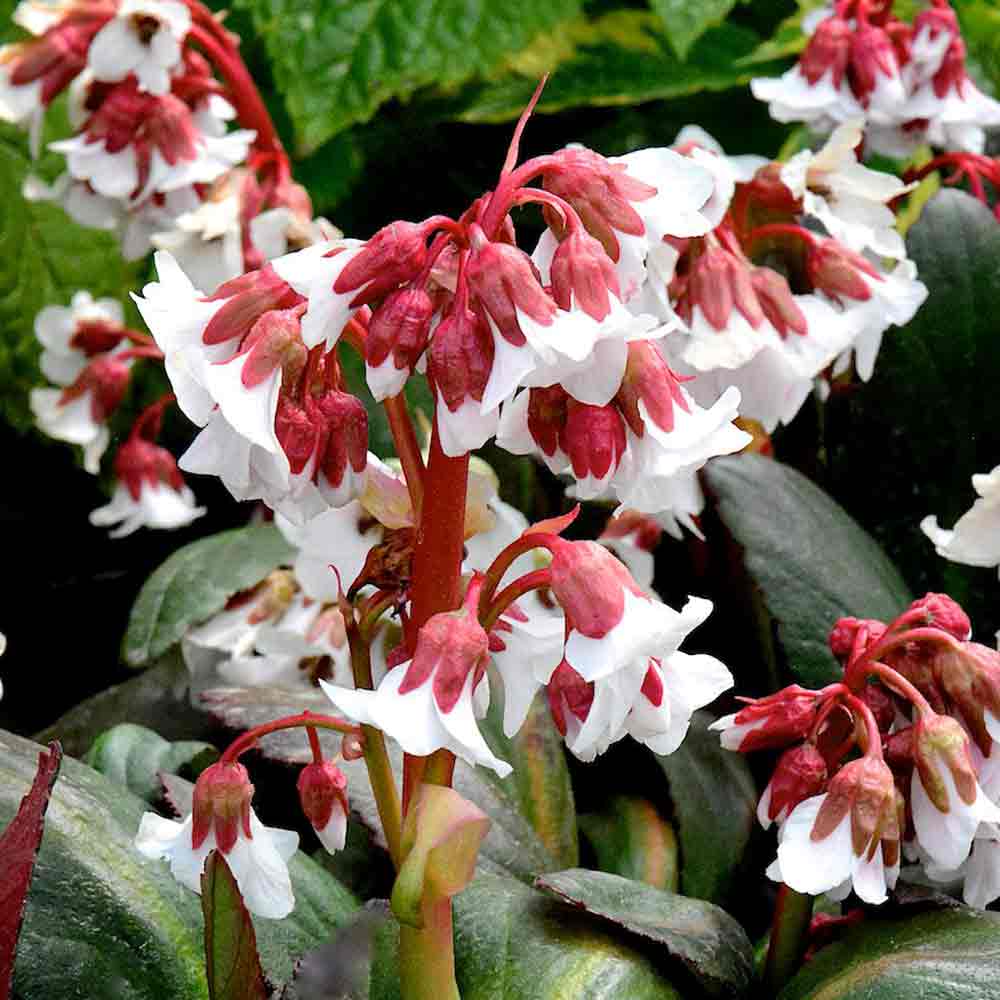 Bergenia Fire & Ice
This is an NWP sport we observed a few years ago, spectacular flower colour combination.
Leave evergreen and elliptical in shape producing white flowers on reddish stems with a matching red calyx. Very pretty and hardy, 25cm, treat like all Bergenia's when planting.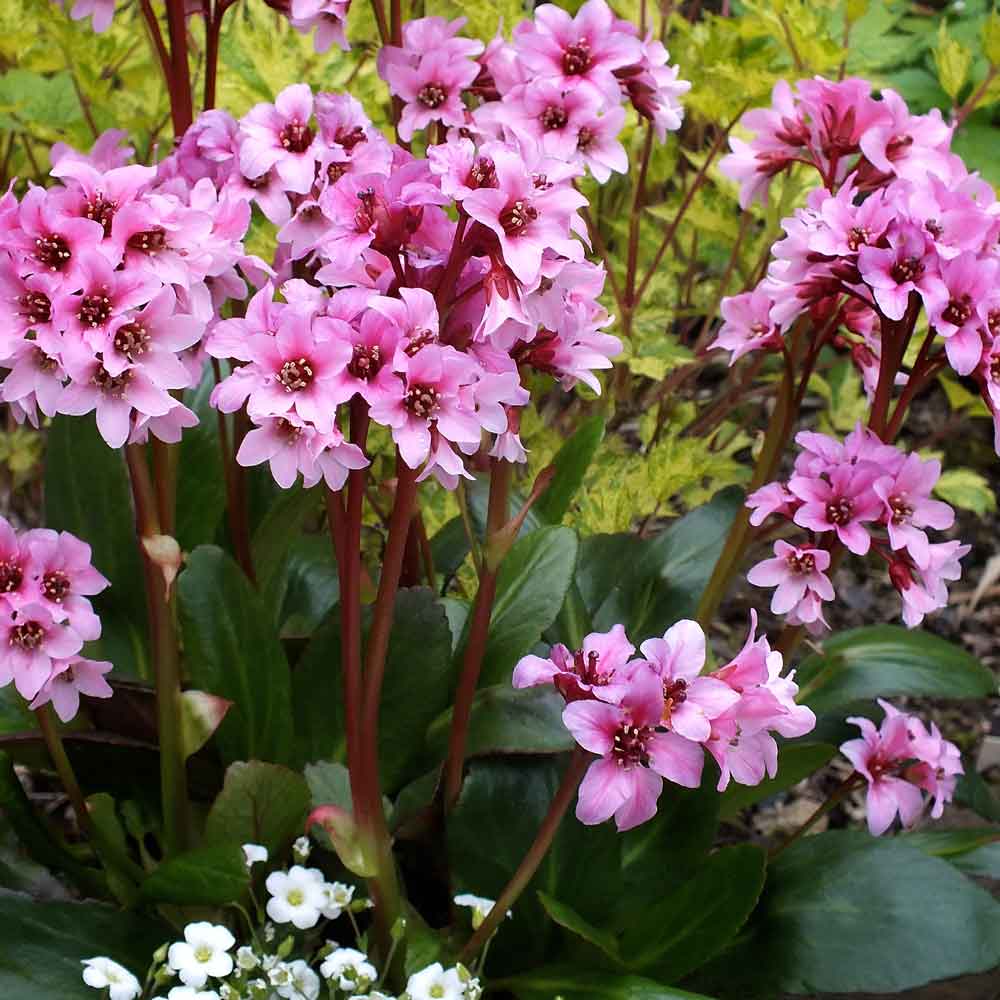 Bergenia hyb. Dark Damsel
An NWP introduction.
A fun compact plant with good reliability and good promotional opportunities.
Flowers open from red stems and calyx to deep pink and then fade slightly to a softer pink. 25cm x 30cm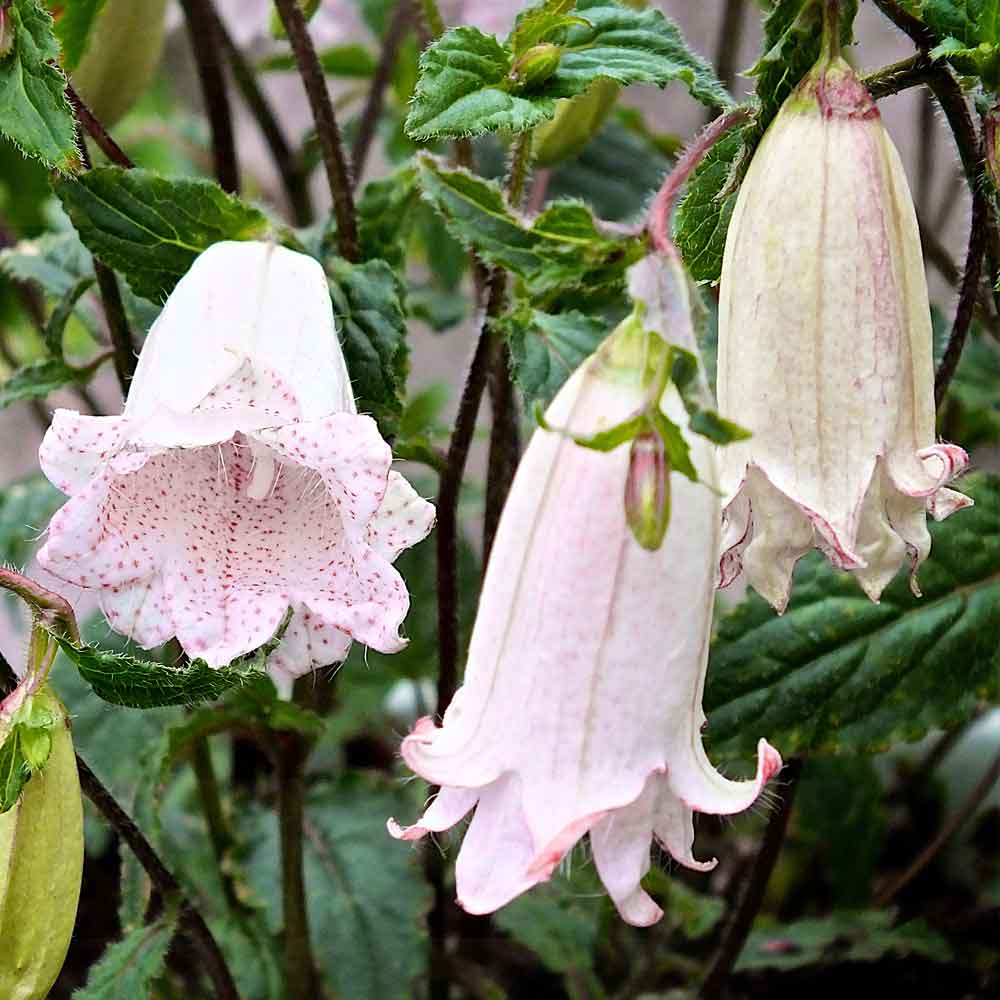 Campanula Milky Way
A delightfult hardy plant, which produces large bells, double white
in colour with heavy red spots on the inside, produced in early summer.
This should be a great novelty plant for small pot work and great for impulse sales!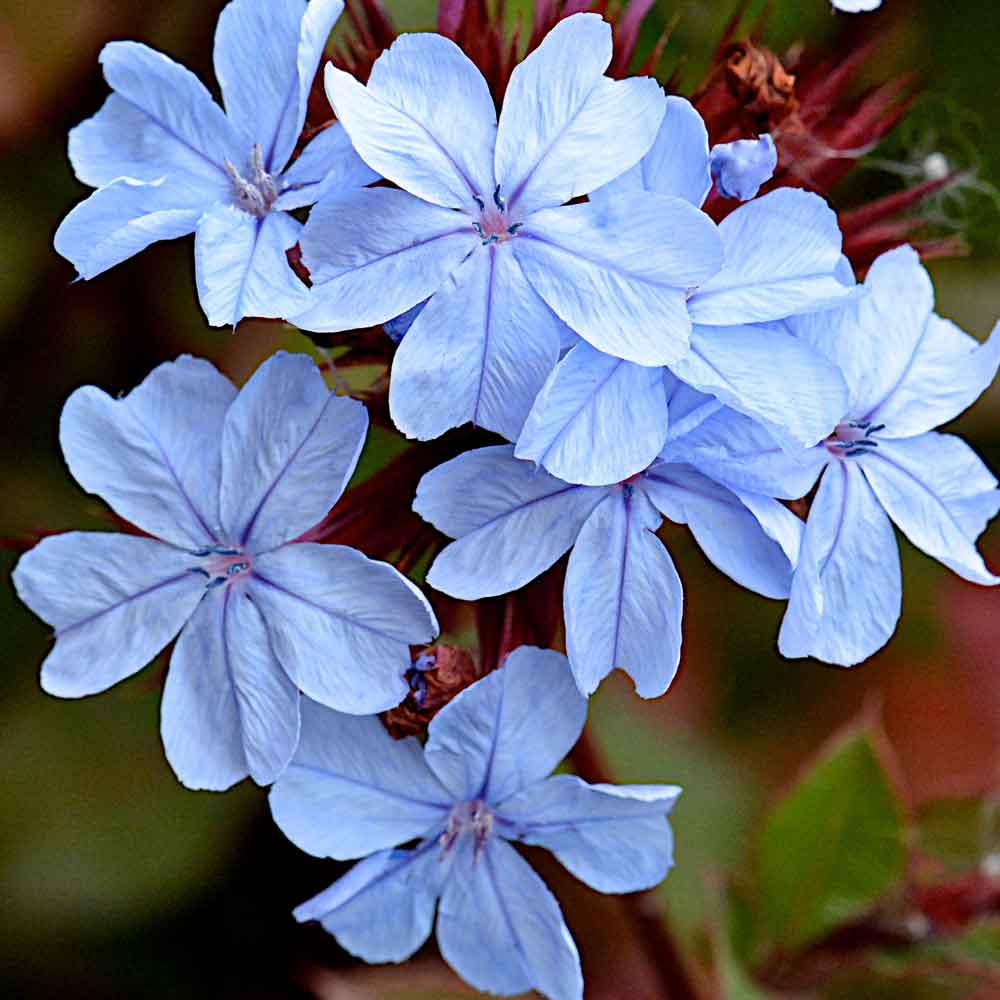 Ceratostigma Summer Skies
Dwarf plumbago almost a sub shrub. A wiry stemmed perennial that is deciduous producing incredible powdery blue (almost turquoise in colour) flowers between July and October.
Additional benefit of fantastic autumnal foliage as it changes to a burnt red colour. Needs a well-drained soil, full sun 75cm x 40cm.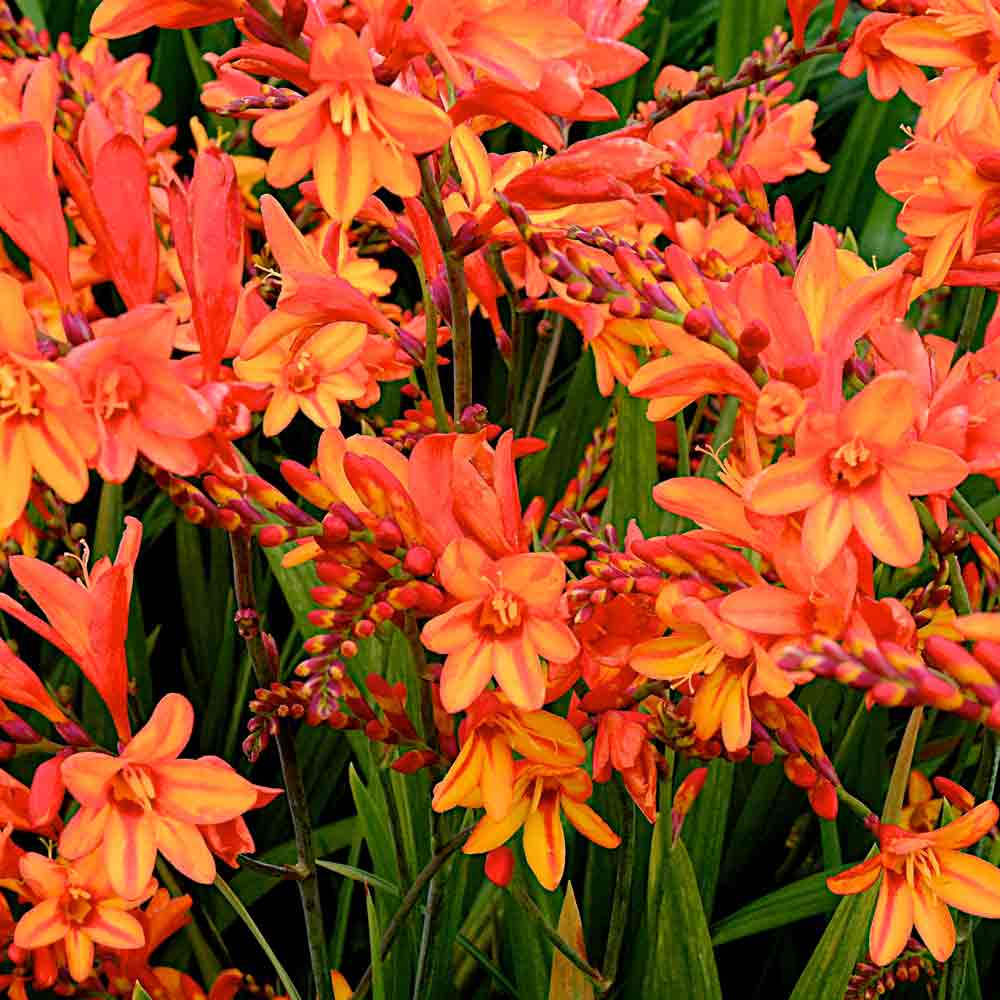 Crocosmia Fire Jumper
A clump forming perennial with unusual bi-coloured flowers on arching stems around 50cm tall.
Funnel-shaped flowers, deep yellow-orange in colour with a distinctive orange stripe.
Great cottage and container plant.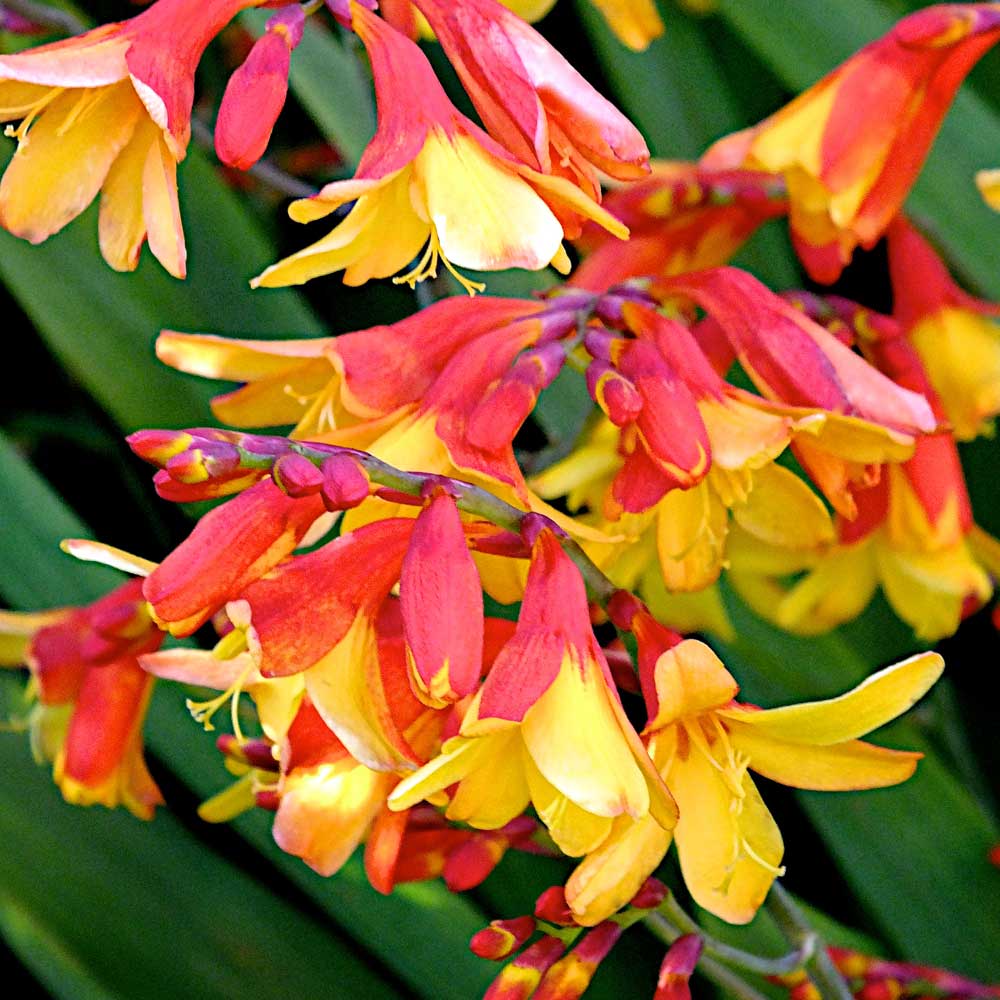 Crocosmia Harlequin
One of the prettiest cormous perennials we have seen and ideal for pot production.
Clump-forming around 50cm tall with numerous stems bearing clusters of bright yellow flowers backed with an orange-red overlay and matching orange-red centre markings.
This plant is hardy.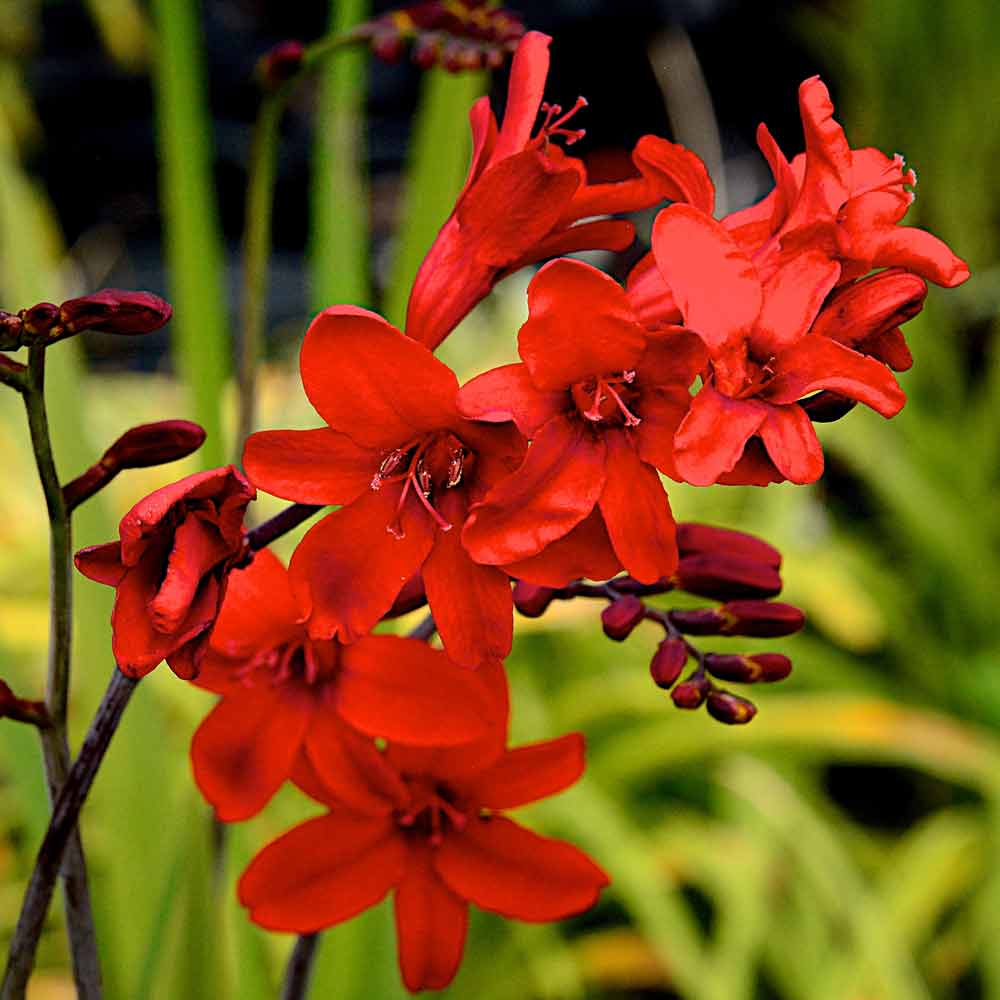 Crocosmia Hell Fire
A stunning plant with deep red flowers in tight clusters. The petals are reflexed and streaked deep maroon giving this the appearance of a blood red colouring. One of the best reds in recent years.
Around 75cm - 90cm tall by 30cm wide when mature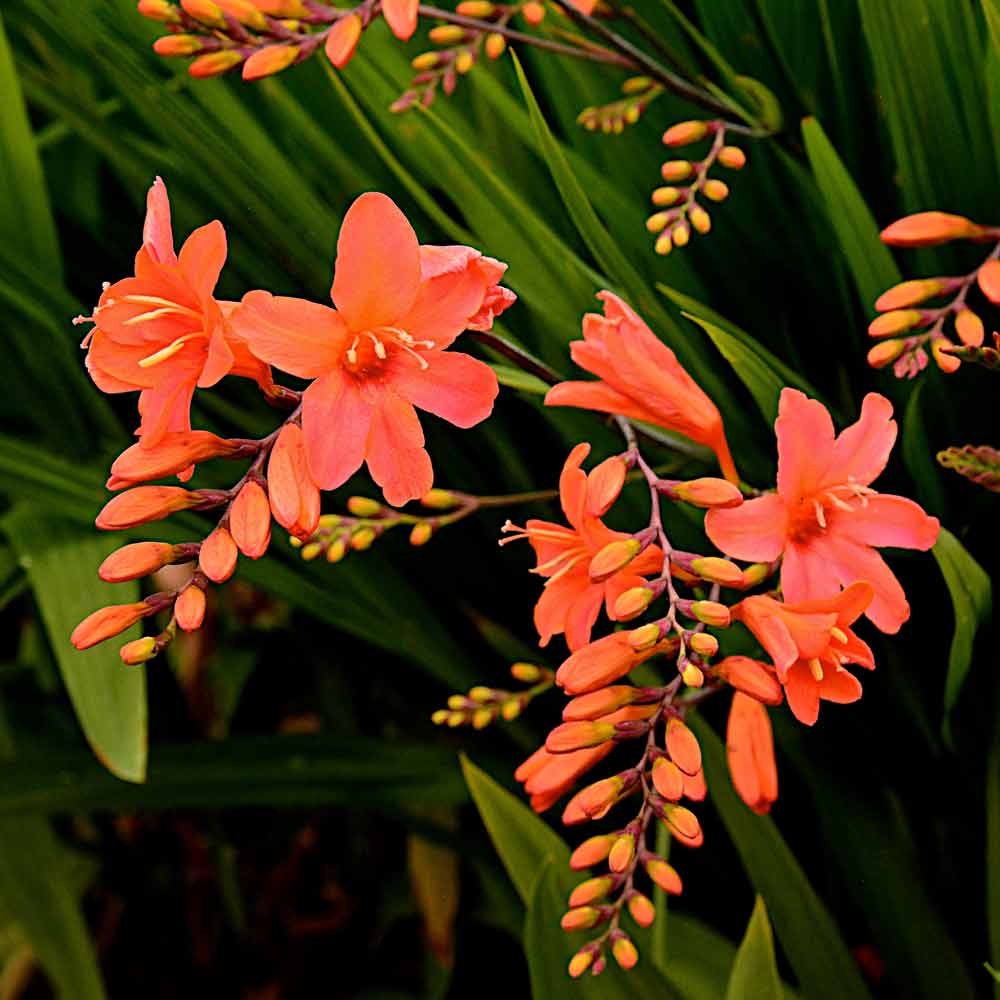 Crocosmia Okavango
A real showstopper when it forms a large clump. Flowers are bunched together on stout stems being a peachy orange-red in colour, almost fluorescent in the sun.
Hardy and around 75cm tall , like all Crocosmia benefits from a winter mulch. Full sun
New World Plants Ltd.
White Cottage
Main Street
Styrrup
South Yorkshire
DN11 8NB - UK
Please note we are solely a wholesale supplier and regret that we can only respond to trade enquiries.
PLANT BREEDING AND DEVELOPMENT
Phone: (+44) (0) 1568 611521
email: plant.information@new-worldplants.com
YOUNG PLANT SALES & TC SUPPLY
Phone: (+31) 6 53588940
email: stephen@walterblom.nl