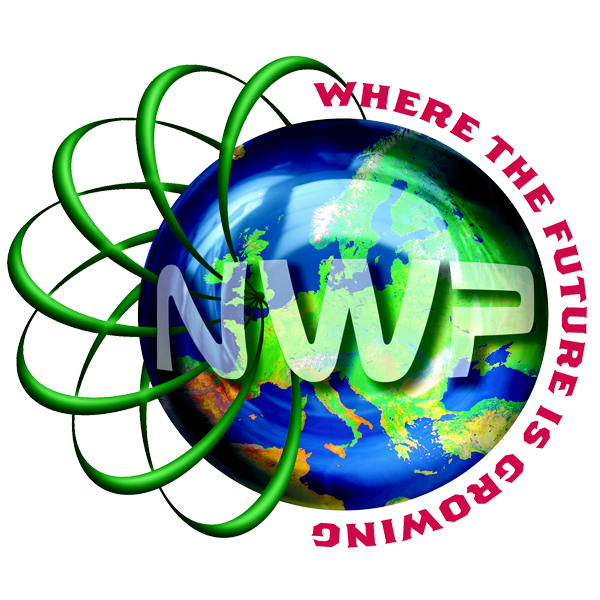 Over the decades NWP has been responsible for discovering a wide range of new garden plants including some sub-shrubs, grasses including Festuca 'Elijah Blue' and many new perennial plants, such as Dicentra 'Gold Heart', Lysimachia 'Fire Cracker', Polemonium 'Heaven Scent' to name but a few. In recent years we have made available an interesting range of Bergenia, Hesperantha and more currently Geum 'Pink Petticoats'. Our aim is to continue to offer garden worthy hybrids and are actively trialling Crocosmia, hybridising Lupins as well as one off unusual, or unique perennials. We have a keen eye for the unusual and this is where you would find them!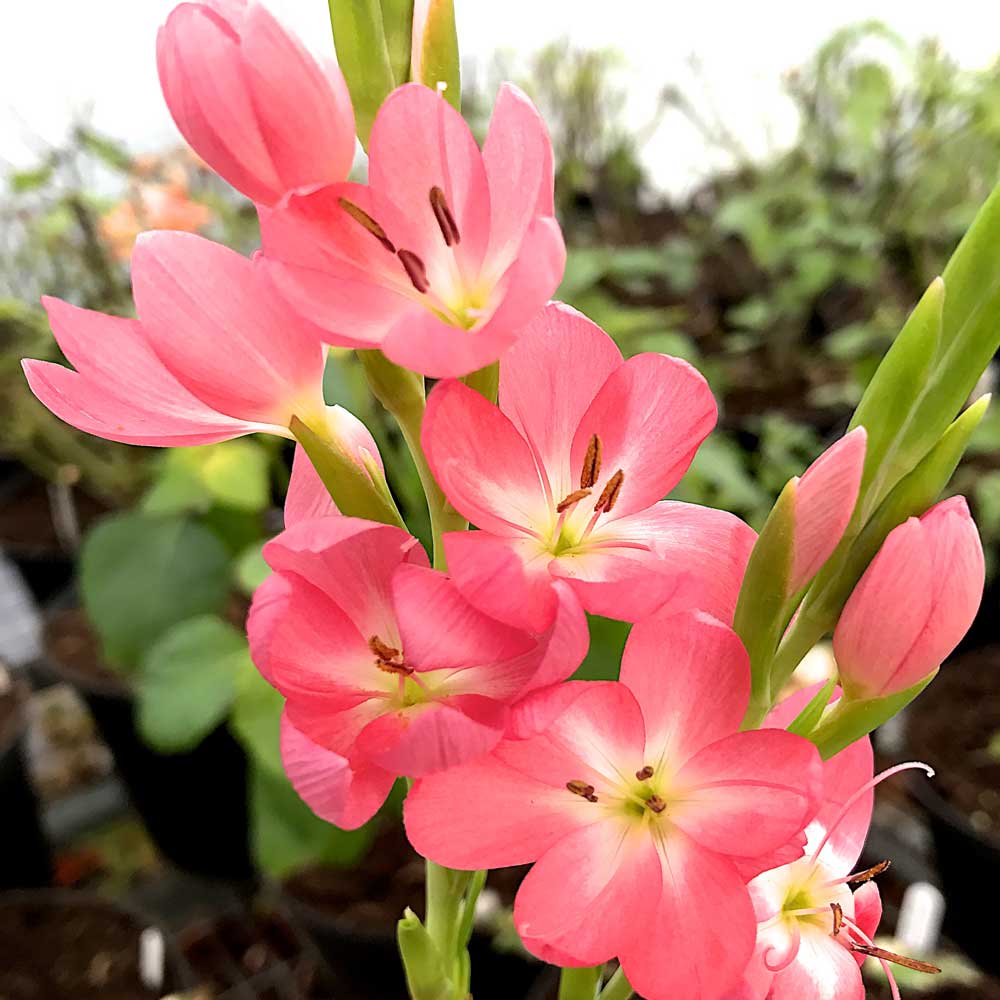 Hesperantha Ruth
(Schizostylis)
A new introduction well worth considering as it's the first bicolour flowered form we have seen. Rich deep pink flowers with a beautiful creamy white eye. Autumn flowering from grassy like stems producing narrow clumps. 60cm x 30cm.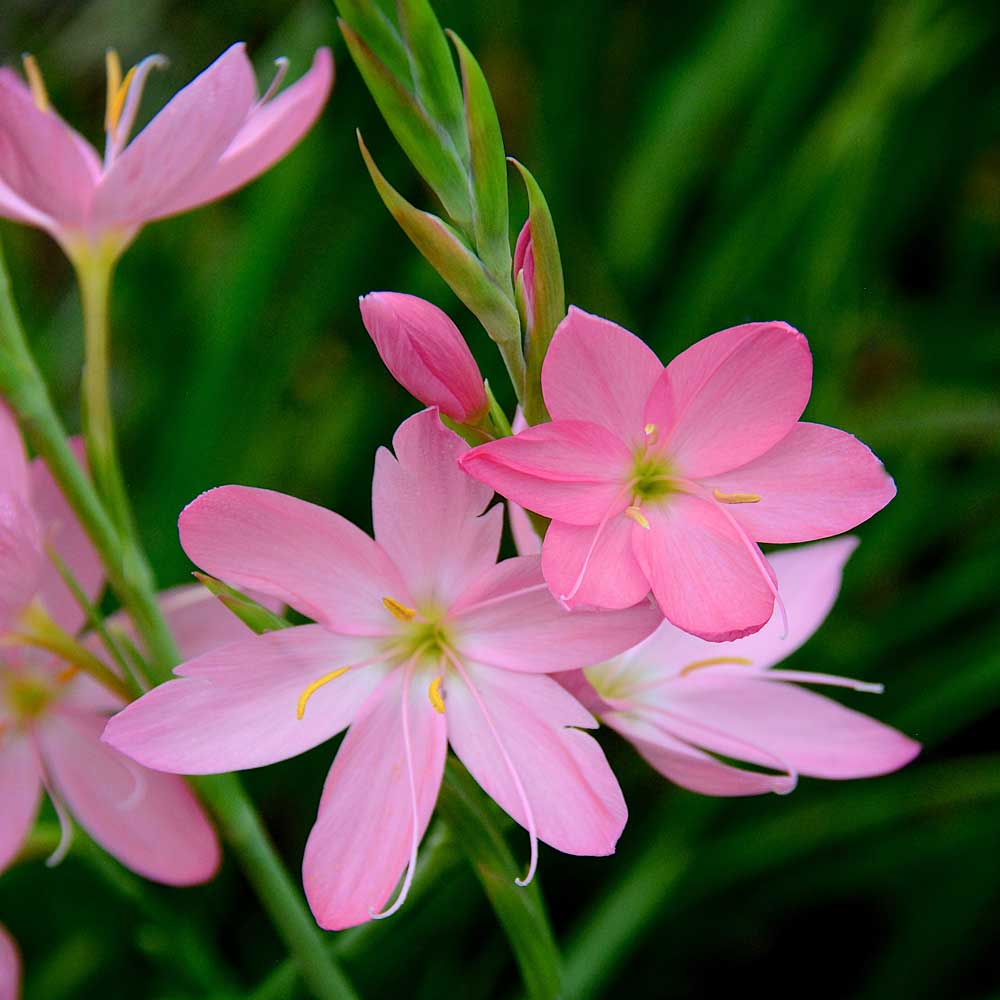 Hesperantha Simply Pink
(Schizostylis)
An NWP introduction.
This hybrid has to be an outstanding winner! Flowers are very large in size and a rich shell pink in colour. A great partner for cocc. Major when planted together.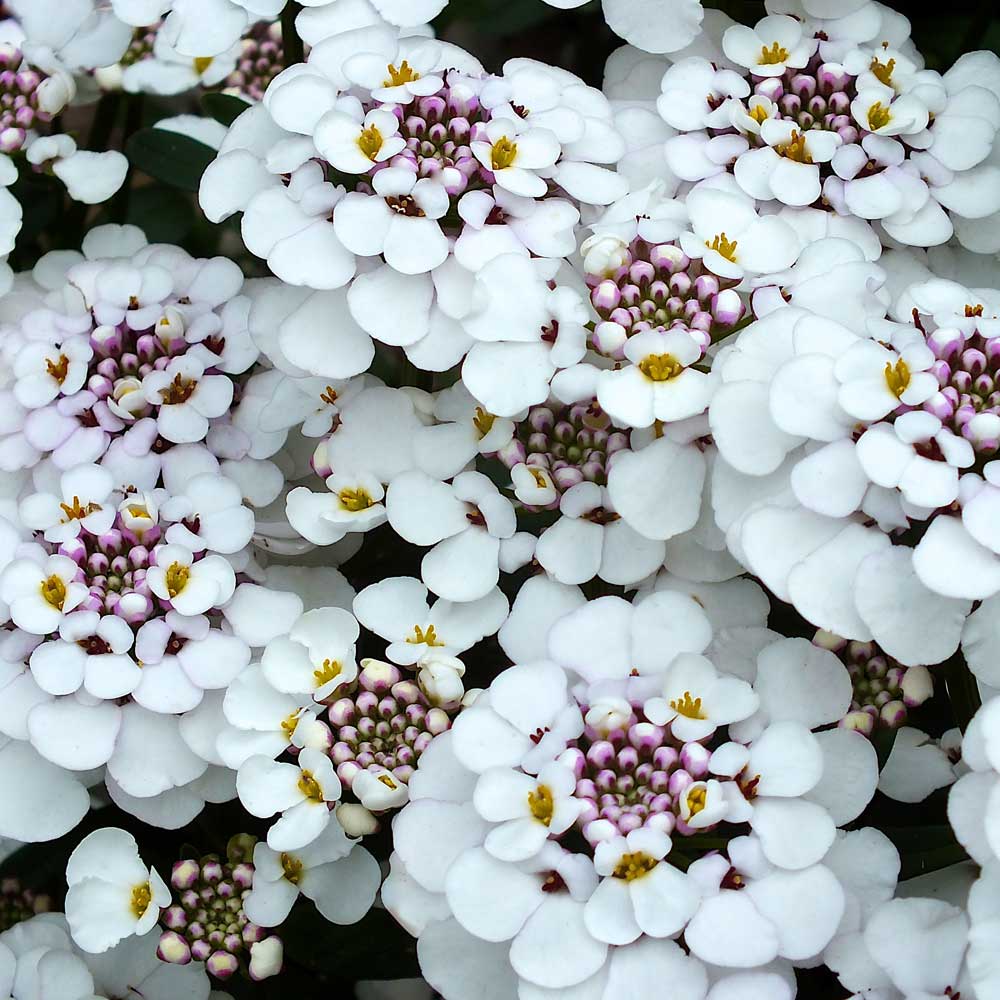 Iberis Masterpiece
PBR: 2012/0137 EU33834
US Patent: PP22280
An NWP hybrid.
The size of flower and more substantial foliage makes this plant stand out from the crowds. Certainly not an alpine variety.
Long season of continuous blooming from April till August and even later.
Large white flowers (pinkish in bud) around 5cm in diameter. 20cm x 30cm.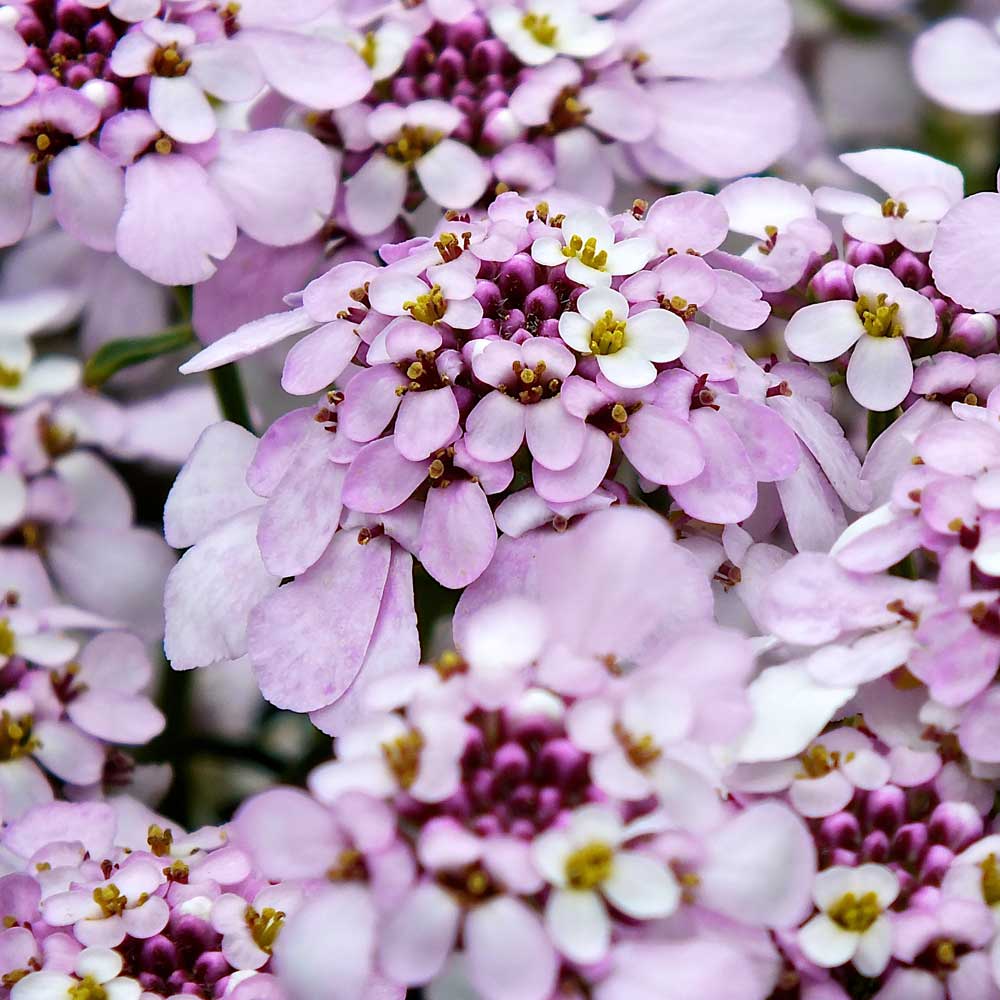 Iberis Pink Ice
Patent No: PP23854
An NWP hybrid.
This variety brings a new colourbreak, being pink when fully open.
Compact habit ideal for pots or small spaces, evergreen by nature flowering early summer during May till late June. 25cm x 25cm.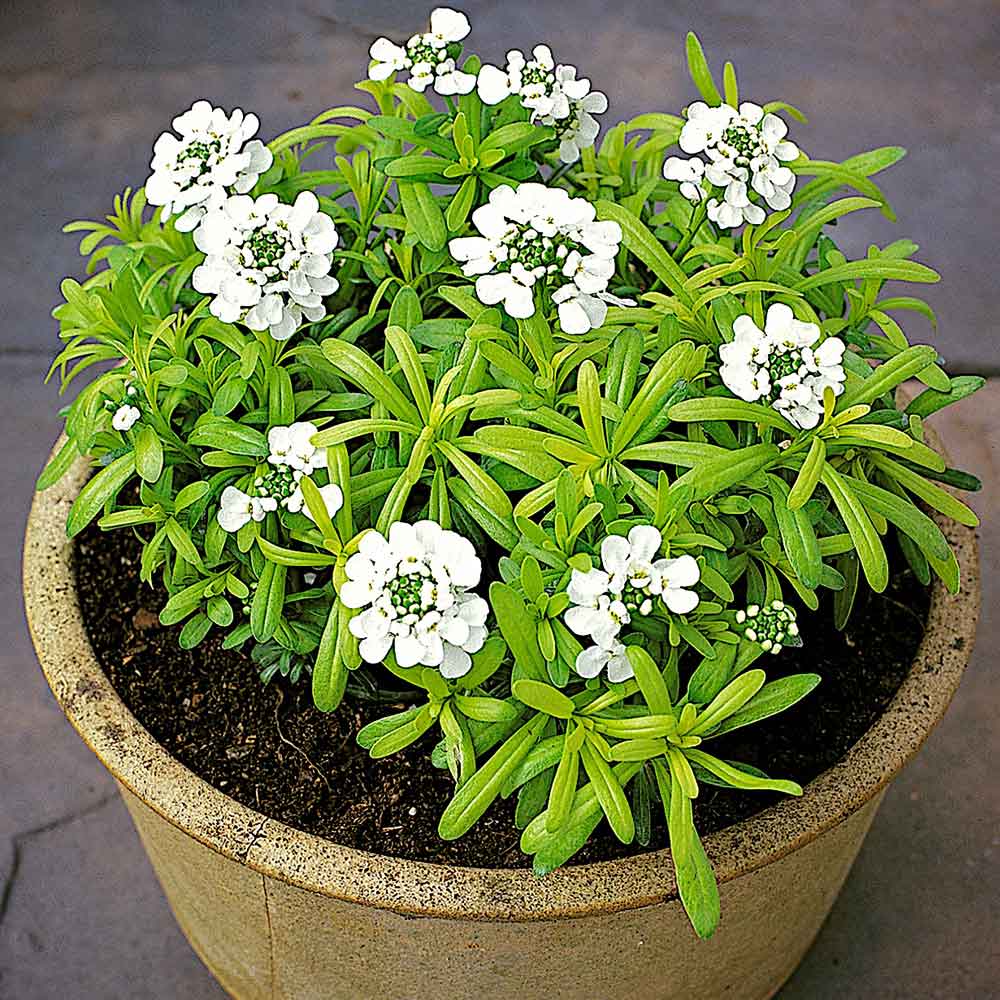 Iberis semp. Golden Candy
PBR No: 13438
An NWP introduction.
A gold leaf form of the alpine Iberis. Nice mounds of bright gold foliage that turn paler in full summer and then bronze during winter.
Evergreen with white pinhead cushion flowers in early summer. 20cm x 30cm.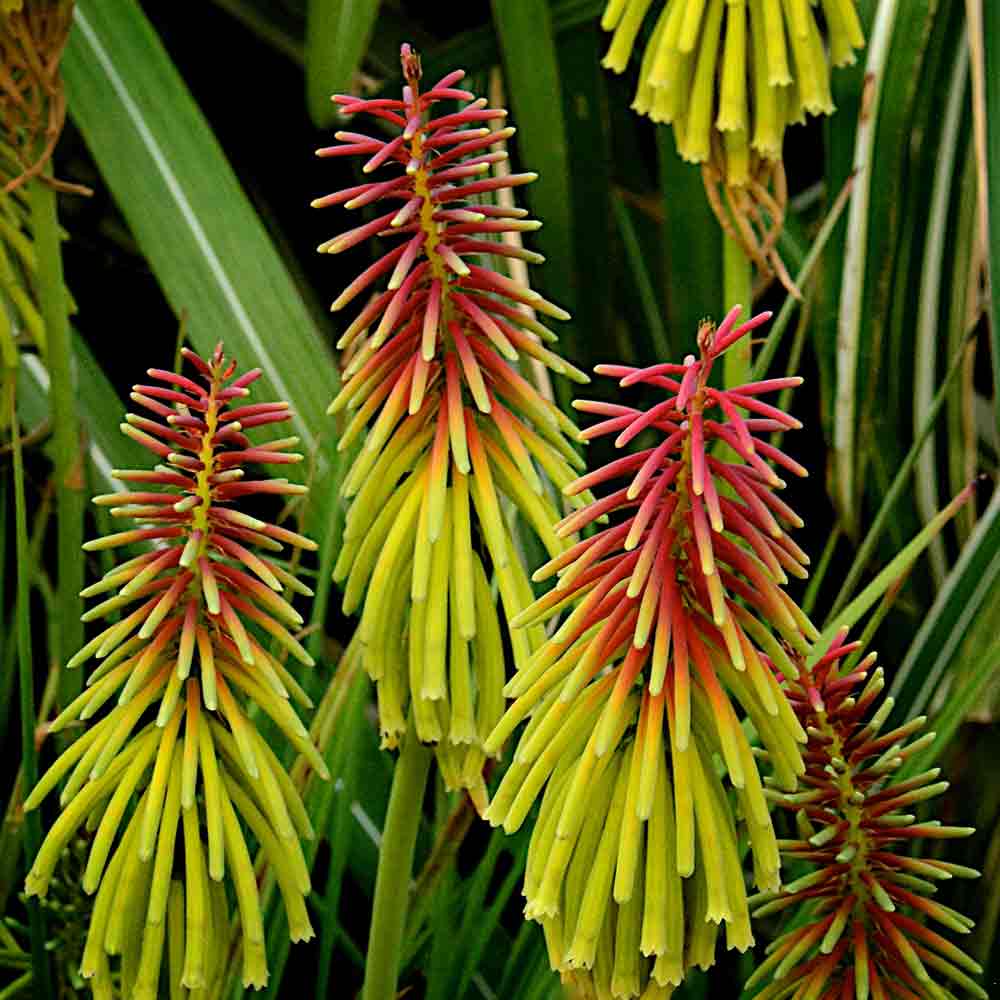 Kniphofia rufa Rasta
This is an unusual 'poker' an NWP introduction. A funky specimen that works in association with grasses. Hardy perennial tall flower spikes in summer which are burnt orange to red in bud that open up to a zingy lime green when fully open. 1m x 50cm.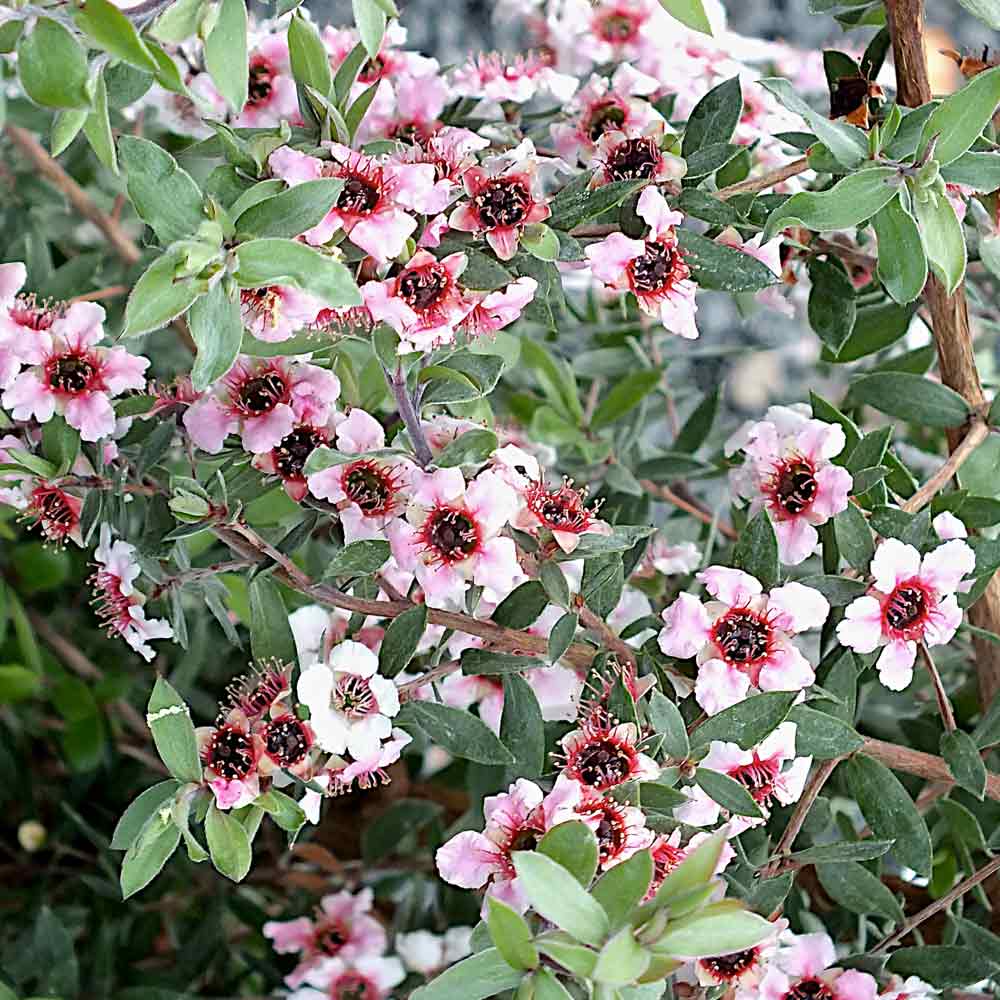 Leptospermum Princess Primanuka
An NWP introduction, a selection made from the late John Purse of a hardier form of the well know bottlebrush. This plant was bred for hardiness and so far has coped with -12 oC , responds to trimming for making a neat rounded bush in the garden. Foliage has a grey look which is then covered in numerous two-toned pink flowers, each having a dark eye. 120cm x 65cm.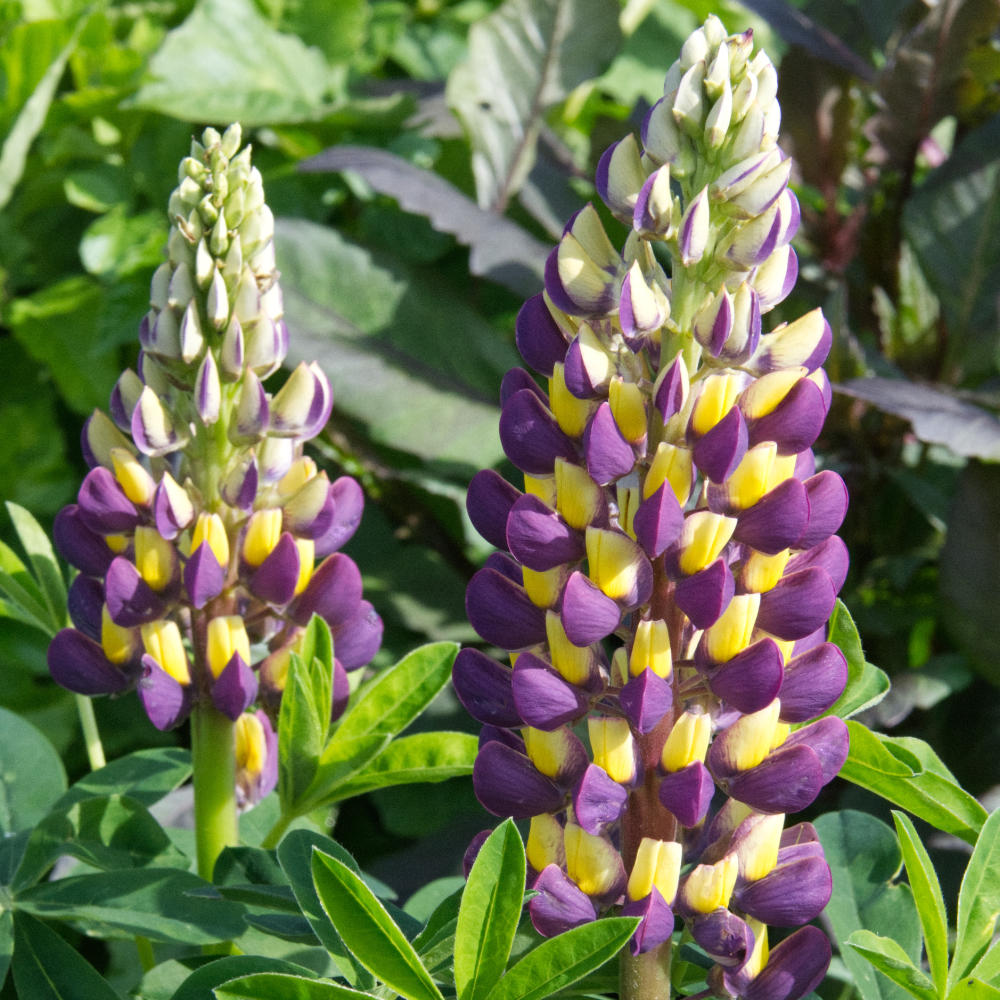 Lupin Midnight Majesty
An NWP hybrid.
A superb new hybrid with two tone flower spikes that shows off the deep plum purple contrasted with golden yellow upper lobe. A striking variety that compliments the series we have introduced. 80cm x 60cm.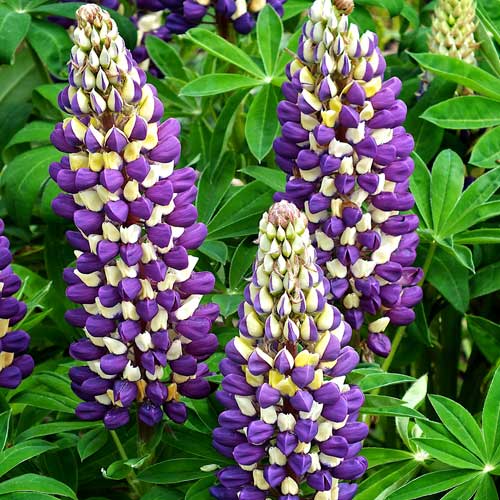 Lupin Purple Emperor
An NWP hybrid.
A thick flower spike emerges from dark green foliage producing an amazing candle of two tone flowers of rich purple and cream.
A regal variety. 90cm x 60cm.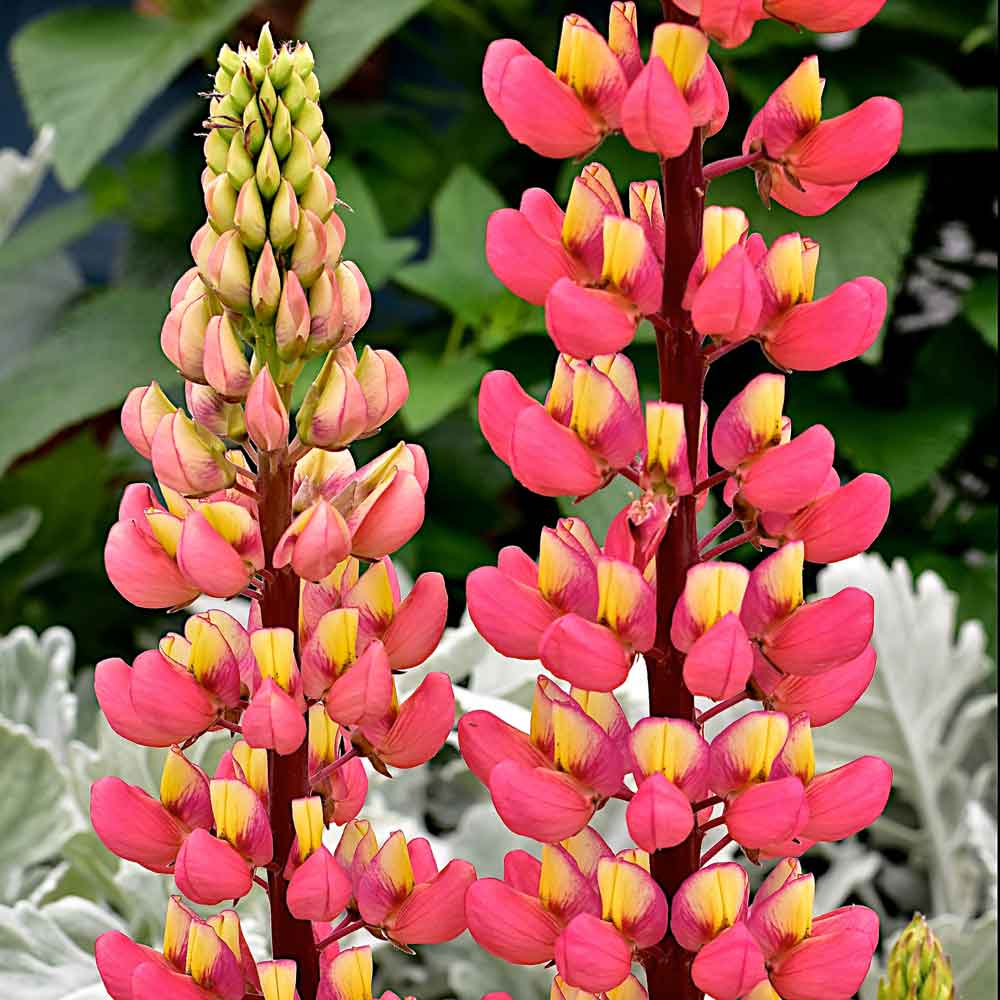 Lupin Salmon Sultan
A new NWP hybrid
An unusual colour combination of deep salmon pink and yellow flowers in early summer. Striking plant when offset with a silver foliaged perennial. Perennial 80cm x 60cm.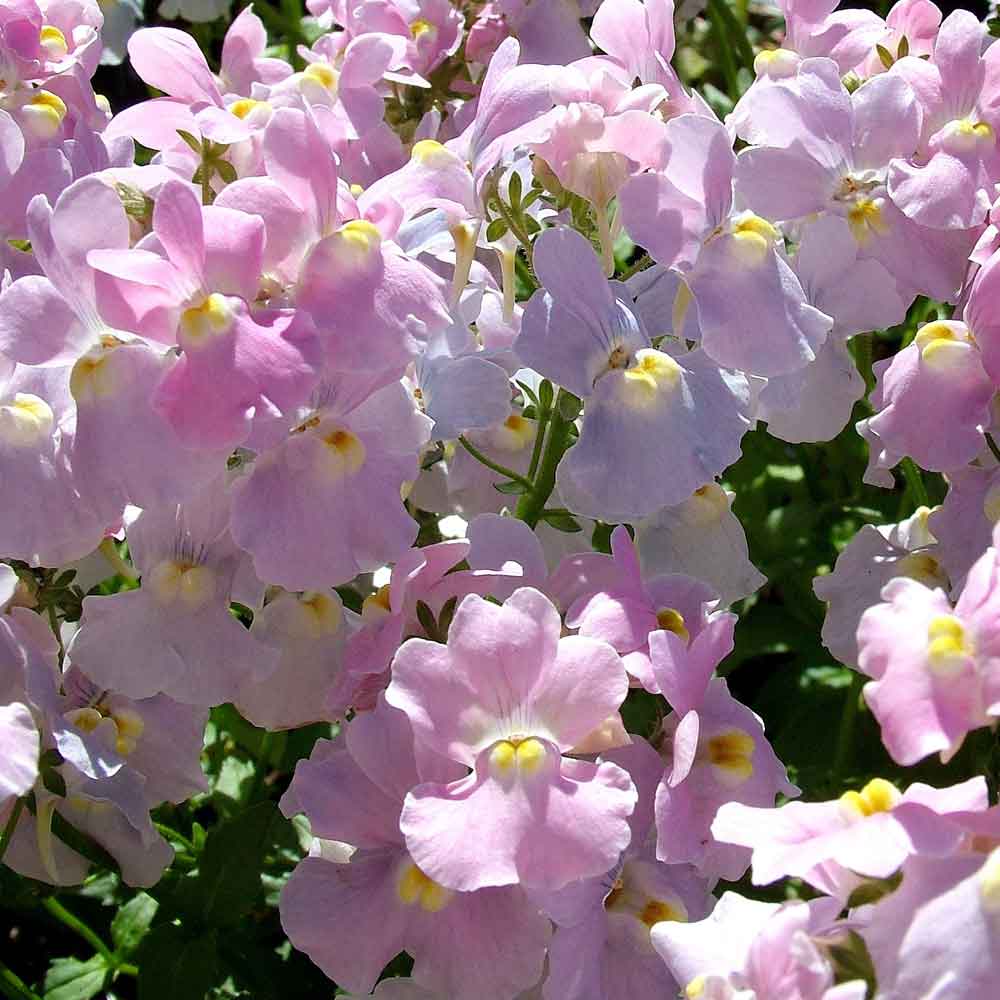 Nemesia Candy Floss
An NWP introduction.
Wonderful shades of soft delicate pink with even a hint of blue at times. Fragrant flowers with a sugar-like appearance.
Plants have a cold tolerance given a dry site. 40cm x 40cm.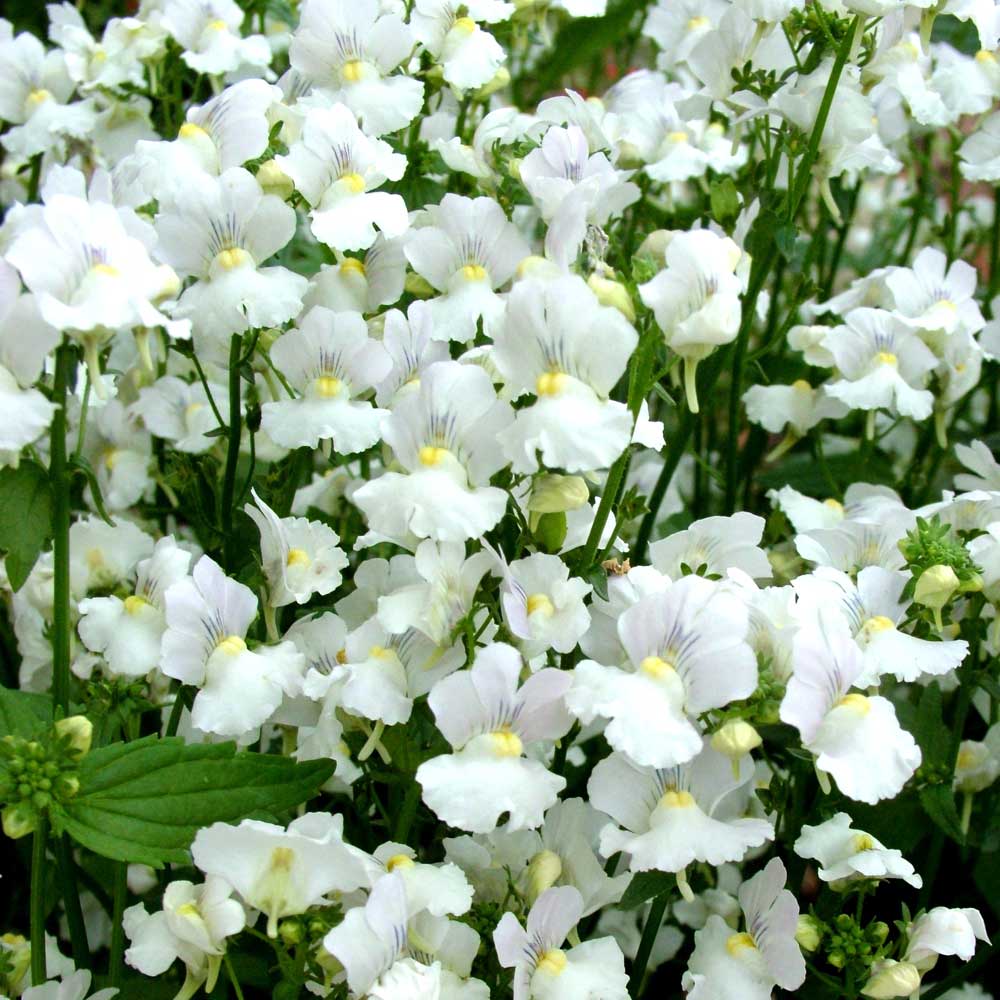 Nemesia Cotton Candy
An NWP introduction.
Wonderful soft white flowers with lemon throats that are fragrant with a sugar-like appearance.
Plants have a cold tolerance given a dry site. 40cm x 40cm.
New World Plants Ltd.
White Cottage
Main Street
Styrrup
South Yorkshire
DN11 8NB - UK
Please note we are solely a wholesale supplier and regret that we can only respond to trade enquiries.
Phone: (+44) (0) 1568 611521
email: plant.information@new-worldplants.com