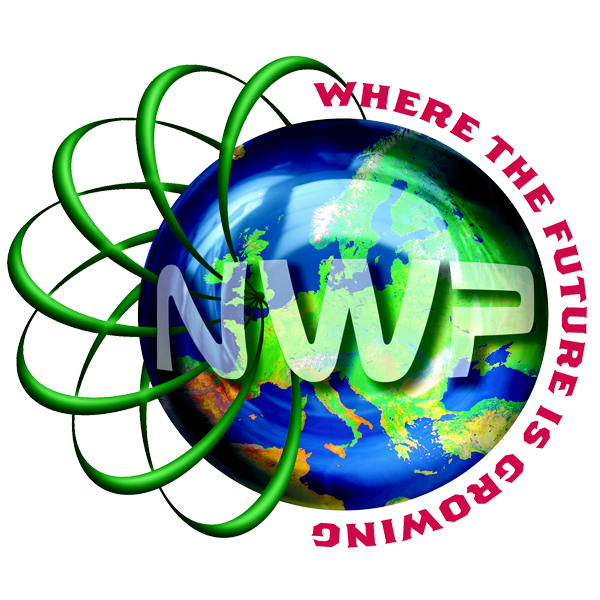 This group of plants is undoubtedly one of the world's most popular and fascinating genera, Salvia 'Amistad' being the best-selling favourite that we have exclusively introduced! Every year we offer a selection of new hybrids that are often an improvement on older varieties or totally different than what has been seen before. It's important that we provide a range of colours that have instant appeal to the consumer but also plants that grow well in commerce. In our ever-growing collection there are lots of nice garden plants but often they don't lend themselves to container production and so are subsequently taken out. Keep an eye here for new releases as we are not short of new varieties yet!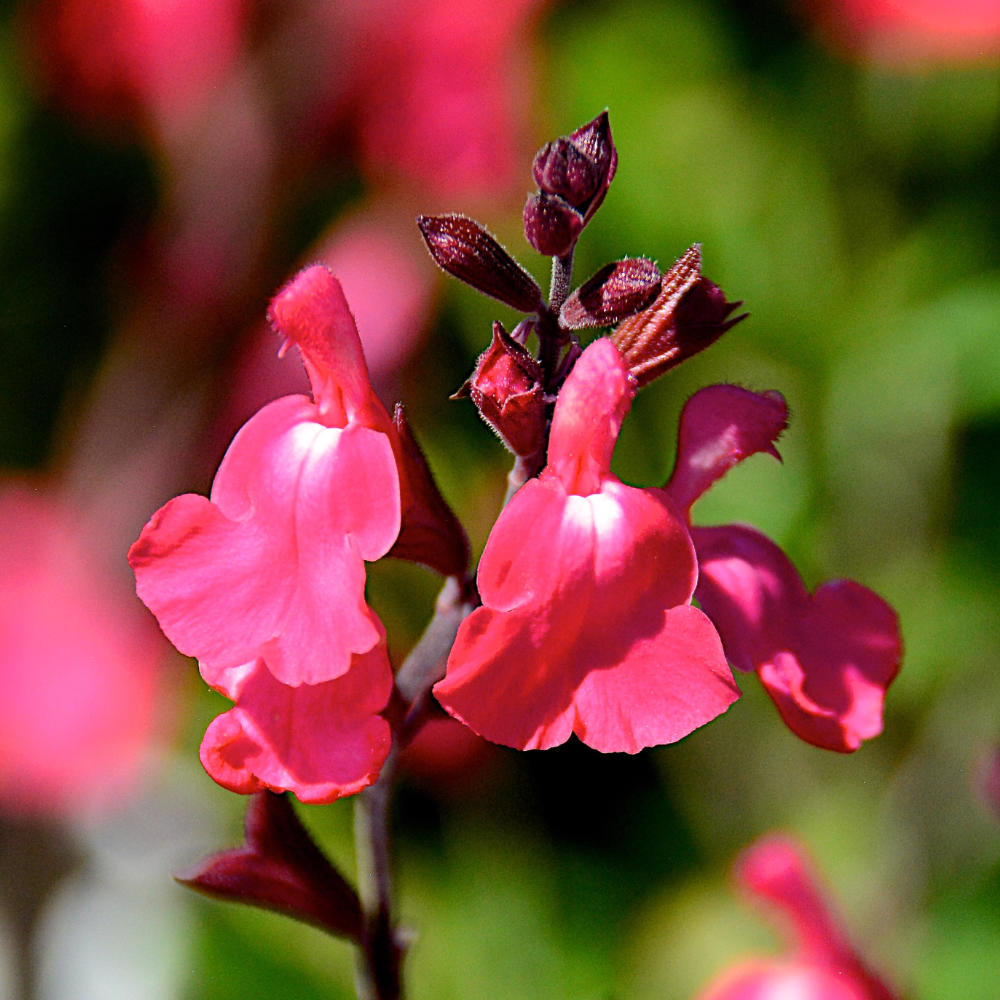 Salvia Lipstick
A recent introduction we felt worthy to be included. An excellent free-flowering Salvia with vibrant almost fluorescent peach-pink flowers with white markings from July-November. Small, narrow elliptical foliage. A variety which stands out from the rest of the new cultivars. 75cm x 60cm.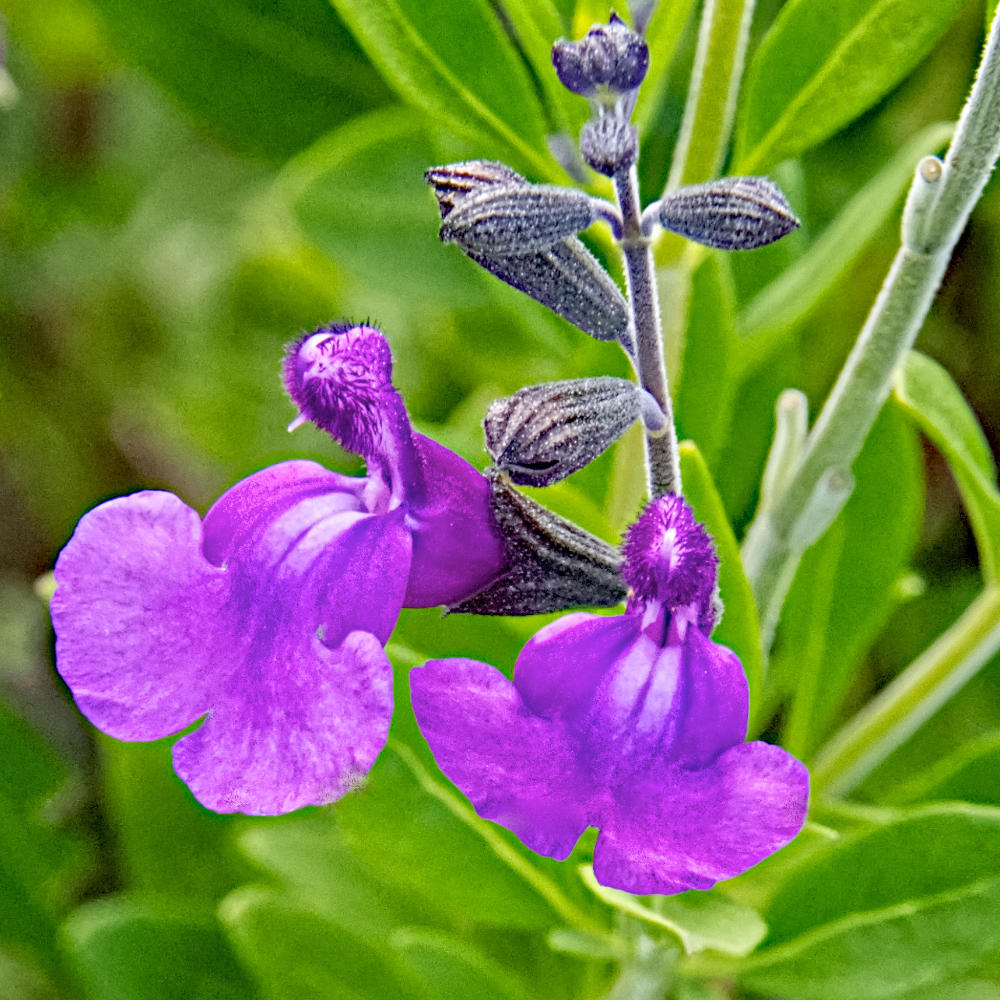 Salvia Mauve Midget
An NWP introduction.
A compact free flowering variety around 65cm tall. Flowers are a rich violet-mauve and fairly large compared with older types. Makes a good container plant for nursery sales and compliments other colour forms available. 75cm x 60cm.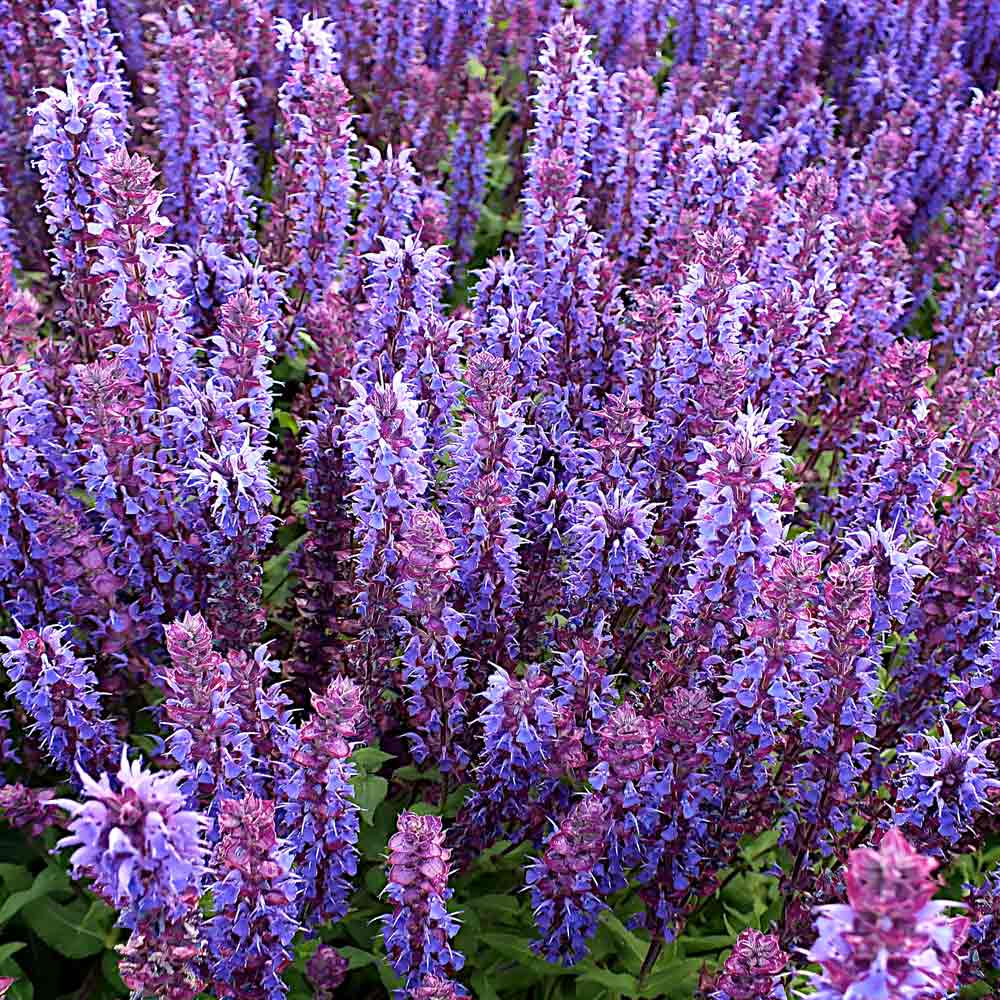 Salvia nem. Kate Glenn
An NWP introduction from Australia.
A really nice hybrid which grows spectacularly well in the garden making bold drifts of lavender purple flowers. Other similar hybrids are mostly blue in colour.
Works well in large pots too. 75cm x 65cm.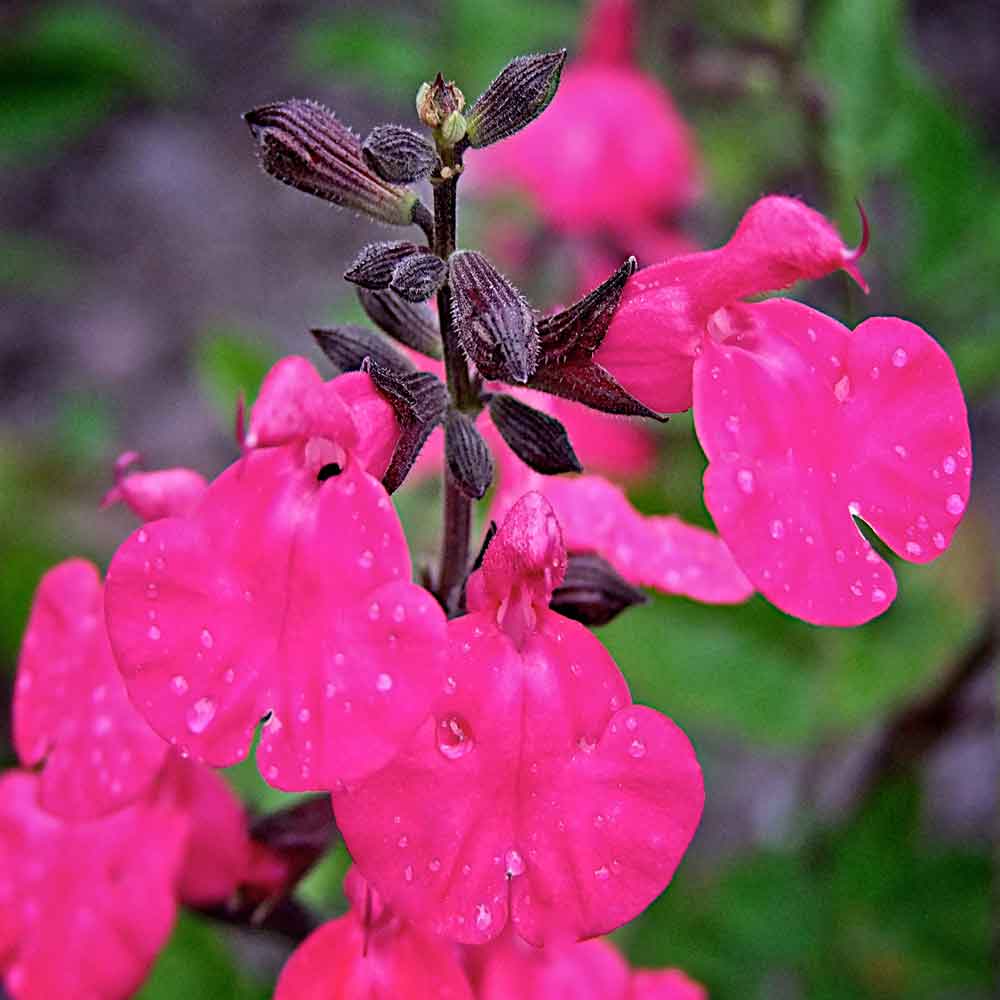 Salvia Neon
An NWP hybrid.
The name says everything! Huge flowers of neon-pink that makes this plant worthy of promotion.
Toothed rich green leaves that complements the flowers and makes for a showy plant! 65cm x 50cm.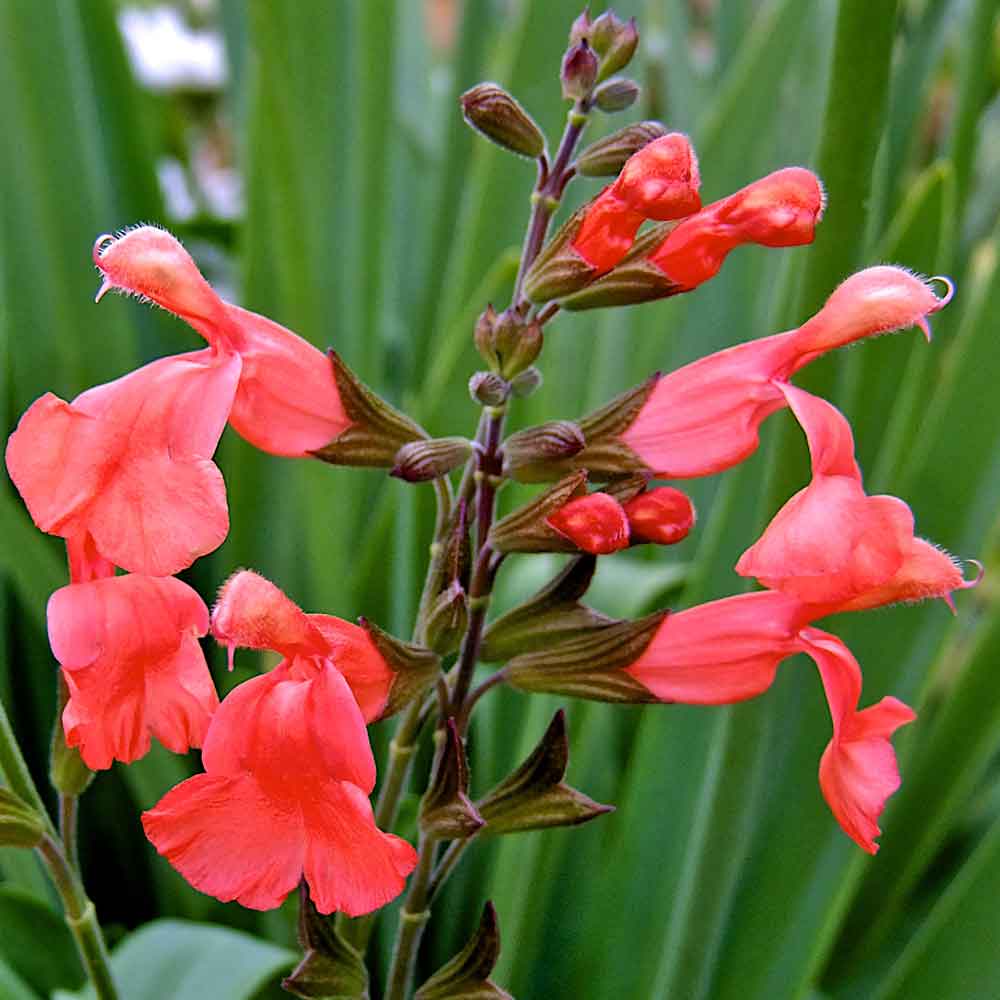 Salvia Peach Cobbler
An NWP introduction.
A good partner to promote with "Clotted Cream".
Sumptuous peachy-orange flowers with dark flower stems. 50cm x 40cm.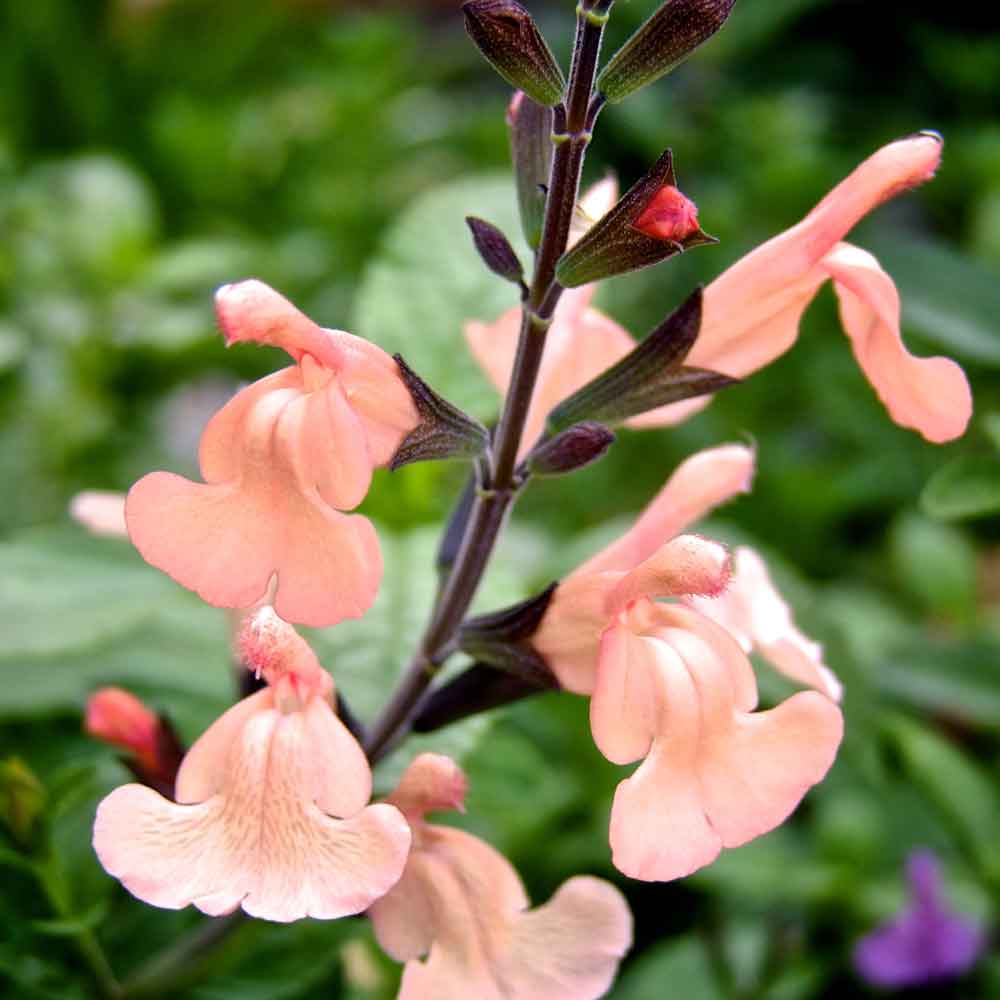 Salvia Peach Parfait
An NWP introduction.
Another useful addition with pastel tones of peach that just wants to be added to other varieties in this group to make a collection. 50cm x 40cm.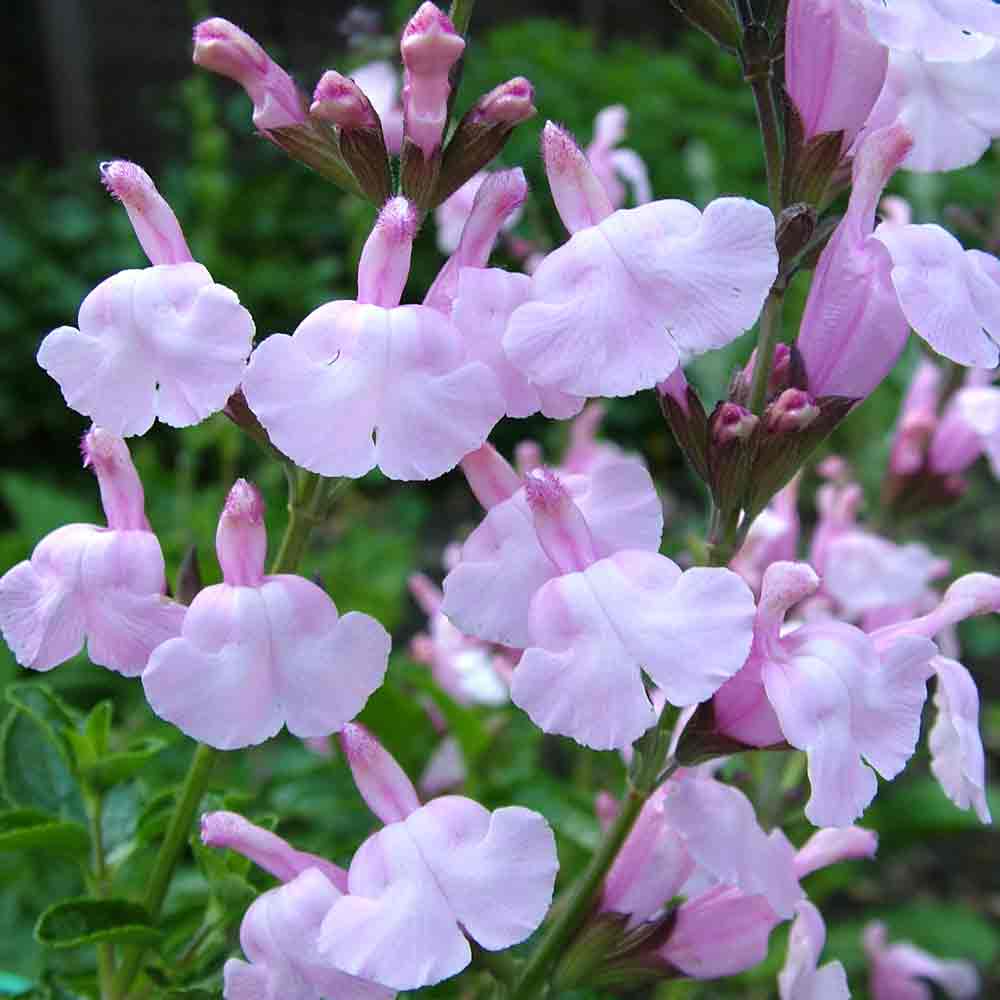 Salvia Peter Vidgeon
A hybrid raised by the late Robin Middleton who was a wonderful Salvia enthusiast. The flowers are lilac pink in colour and have a unique pearl like lustre on the surface. 65cm x 50cm.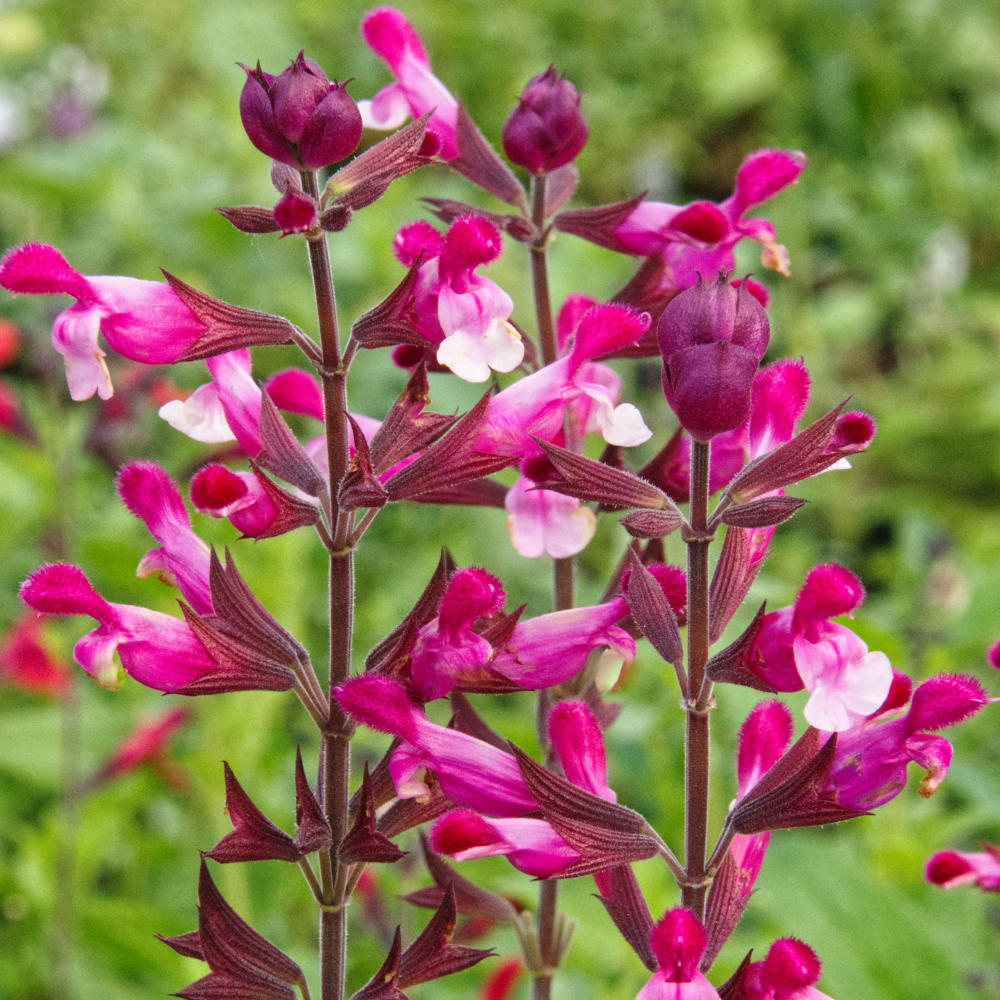 Salvia Pink Mulberry
An NWP introduction.
A hybrid of S. greggii 'Alba' x S. involucrata, originating from Australia. Unusual flower spikes that stand above the foliage of pretty, deep pink flowers with a fuzzy deep pink hood and white tips on the lips, from June to September. Prefers a sunny sheltered spot and mulching in winter against hard frosts. 1m x 65cm.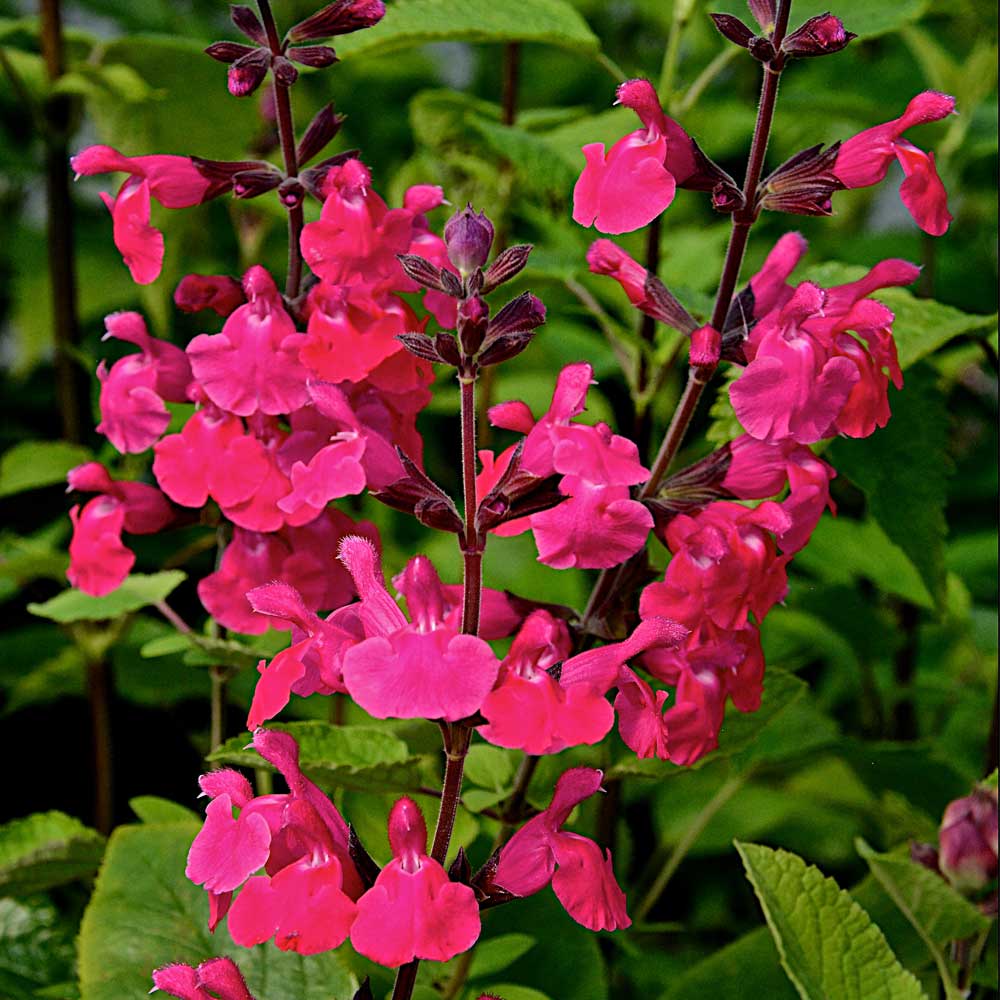 Salvia Pink Pong
An NWP introduction.
What an amazing brand new hybrid that was produced from two other varieties. It is a real flowering machine, strong bold upright stems producing endless rich raspberry pink flowers in summer. 70cm x 55cm.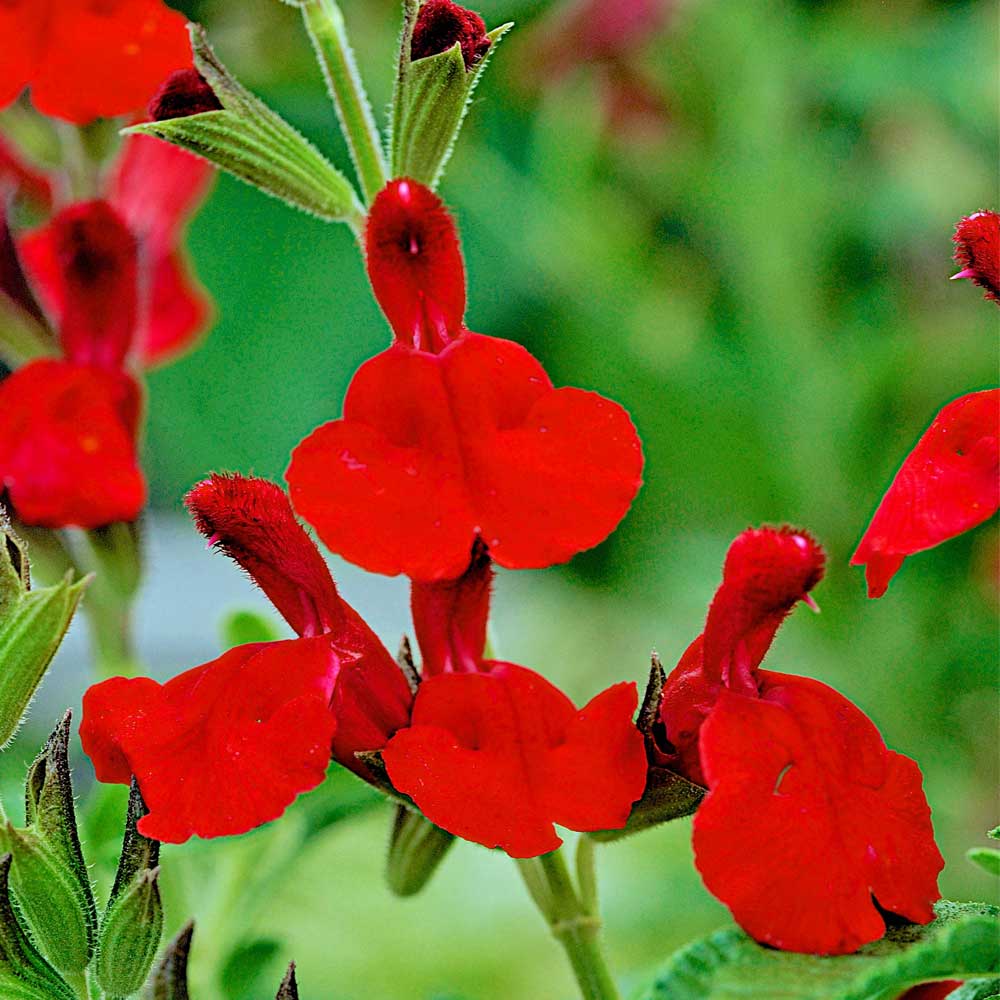 Salvia Radio Red
US Patent PP26362.
A bright red flowering hybrid that does not seem to fade in the sun. A Sage with distinct apple green foliage but compact in size and shape. 55cm x 50cm.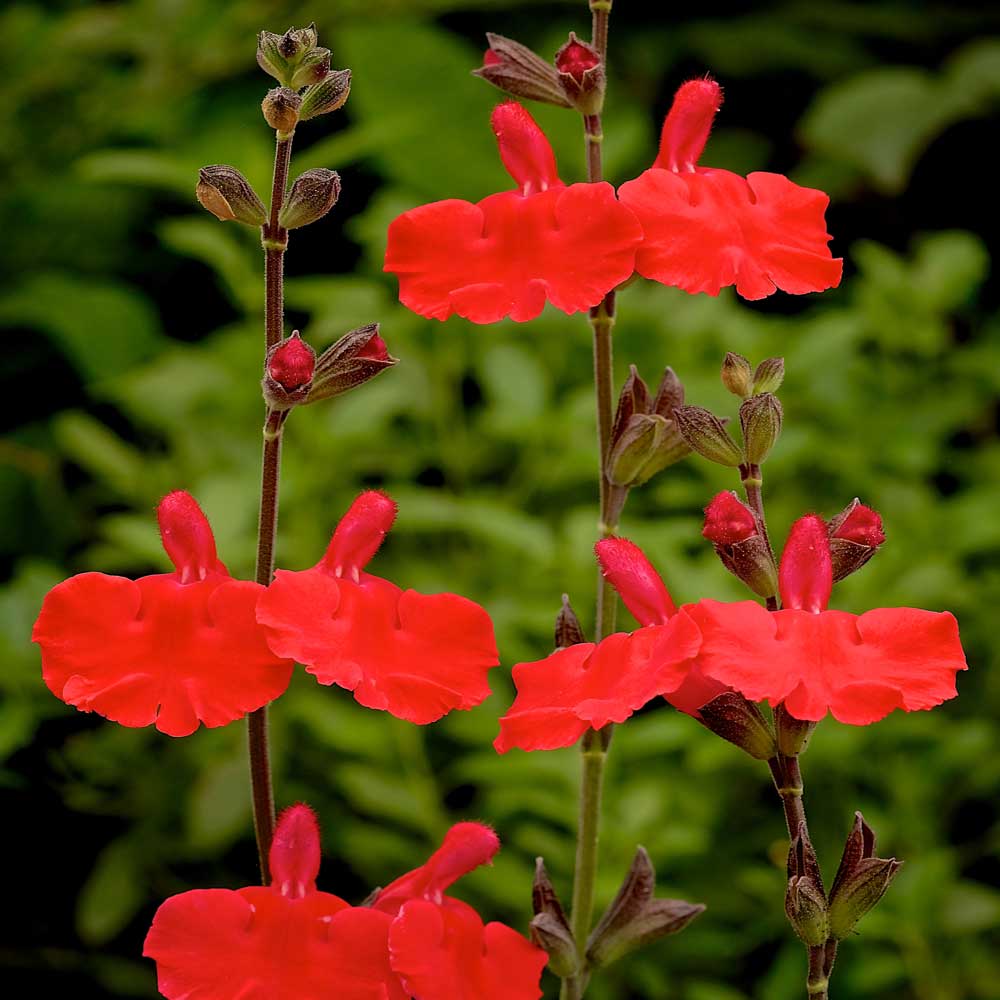 Salvia Royal Velvet
An NWP discoveryin the UK.
A very special microphylla variety which has brilliant exceptionally large velvet red flowers in summer that seem to stay vibrant when open. Foliage is a rich and glossy green in colour. 65cm x 60cm.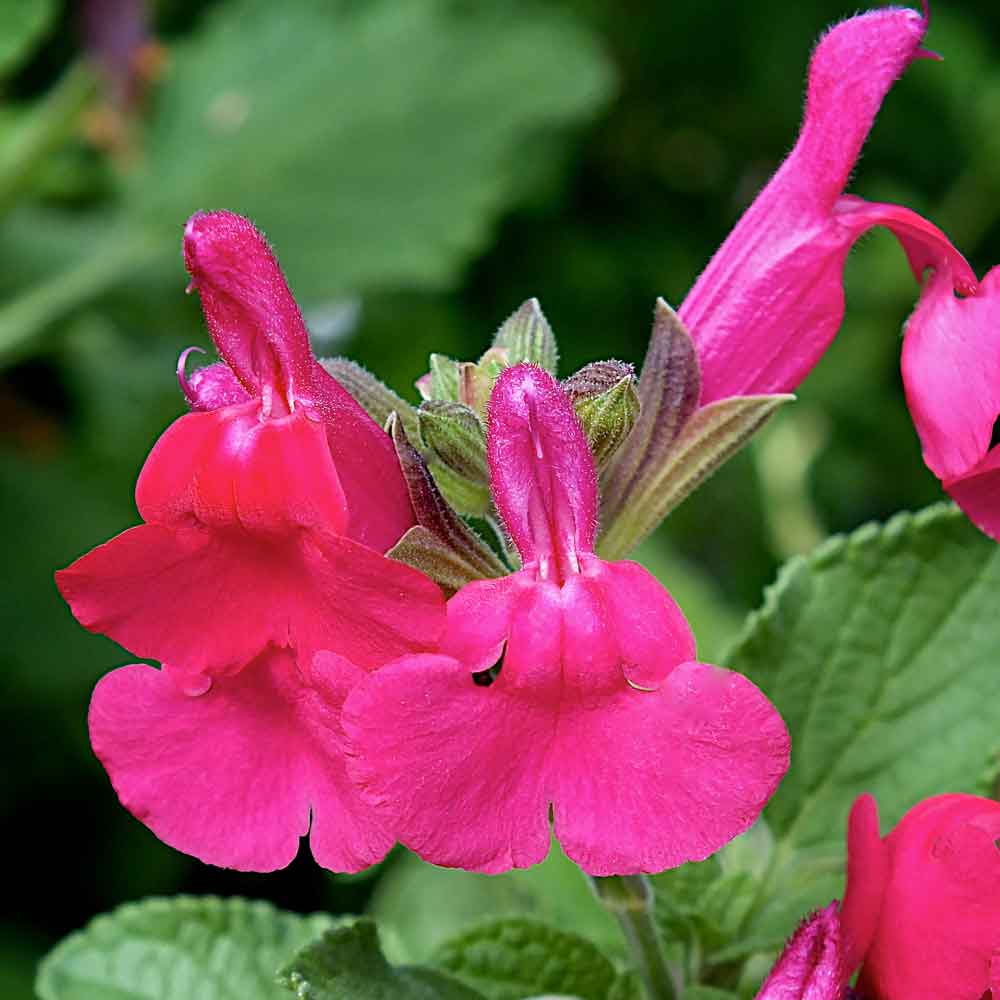 Salvia San Carlos Festival
A very nice plant with great habit, leaves are very attractive.
Flowers large and bold, almost red on opening and fading to a deep violet pink.
Needs a sheltered spot, not hardy in strong winters . 65cm x 50cm.
New World Plants Ltd.
White Cottage
Main Street
Styrrup
South Yorkshire
DN11 8NB - UK
Please note we are solely a wholesale supplier and regret that we can only respond to trade enquiries.
PLANT BREEDING AND DEVELOPMENT
Phone: (+44) (0) 1568 611521
email: plant.information@new-worldplants.com
YOUNG PLANT SALES & TC SUPPLY
Phone: (+31) 6 53588940
email: stephen@walterblom.nl