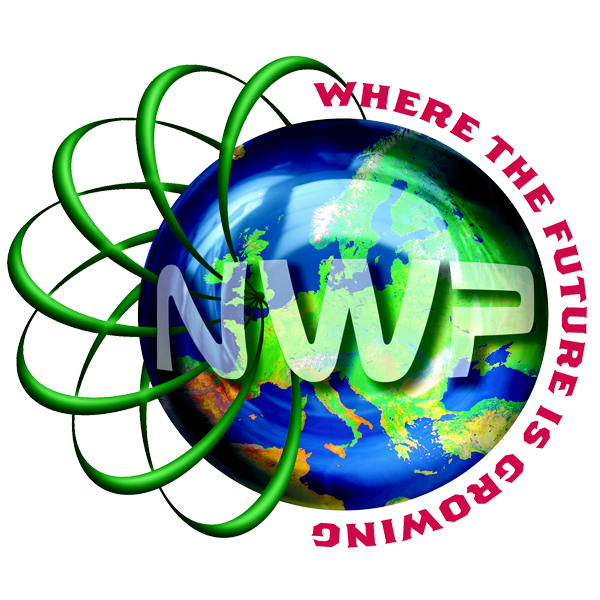 Terms and Conditions of Sale ~ New World Plants (NWP)
These conditions of sale are incorporated into every order for young plants offered for sale by New World Plants and on acceptance by you the Customer of any such orders confirmed by us form the Contract of Sale. Licenses granted in writing for the production of NWP licensed plants are subject to a royalty payment and are subject to the NWP marketing agreements provided and agreed at that time. These terms and conditions will be deemed to have been accepted by you on placing an order in whatever format.
1. ORDERS AND RIGHT TO CANCEL
1.1  All orders for Goods are accepted subject to the provisions of these Conditions.
1.2  NWP catalogue or website does not constitute an offer to sell and NWP reserves the right to refuse or decline to accept any order.
1.3  The delivery from NWP of an order constitutes acceptance by the Customer of these Conditions and, specifically, that any representations about the Goods or variation to the Conditions shall be of no effect unless expressly agreed in writing and signed by a director of NWP.
1.4  No Contract exists between the Customer and NWP for the sale of any Goods until NWP has received and accepted the Customers order and sent confirmation of acceptance to the Customer whether by email or a formal order confirmation. The Goods are subject to availability. Verbal orders for additions and or amendments shall not invalidate the terms. If NWP cannot deliver the Goods within an agreed time limit, NWP shall have the right to cancel the order.
1.5  To exercise the right of cancellation, the Customer must give written notice to NWP by hand or post, or email, at the address, or email address provided, giving details of the Goods ordered as soon as possible.
1.6  If the right of cancellation is exercised we reserve the right to apply cancellation charges (see 1.7). This is important to understand as our laboratories and propagators will have purchased/produced young material on behalf of NWP to fulfil your young plant orders and we are subject to their own terms and conditions and must pass these costs on.
1.7  Cancellation fees. If a customer requires to cancel all or part of a confirmed order, the following cancellation fee structure will apply:
Rooted cuttings 15+ weeks prior to delivery can be cancelled without a cancellation fee. TC (micro-propped) products 30+ weeks prior to delivery can be cancelled without a cancellation fee.
Additionally TC cancellations not later than 14 weeks prior to delivery: 20% of the cancelled amount ordered will not incur a cancellation fee. Cancellations above 20% will incur a fee of 35% on the balance (i.e. 80% above the free cancellation threshold).
If any plants are cancelled later than 14 weeks prior to delivery: 80% of the cancelled amount ordered will be charged
.
If any plants are cancelled later than 9 weeks prior to delivery: 90% of the cancelled amount ordered will be charged.

If any plants are cancelled later than 2 weeks prior to delivery: 100% of the cancelled amount ordered will be charged
.
Contract orders of plants and/or specific unit sizes at any stage in production: 100% of the cancelled amount ordered will be charged.
2. DELIVERY
2.1  Delivery of the Goods shall be made by NWP own means using various contractors within the United Kingdom & Ireland. Outside of this area delivery shall be treated as an export and fulfilled by NWP in accordance with the instructions provided in writing by the customer which includes all details of broker/agent, plant import permits etc.
2.2  Where delivery is to take place by the Customer collecting the Goods from NWP place of business or appointed propagator/grower, the Customer must arrange to collect the Goods within 10 days of NWP notifying the Customer that the Goods are ready for collection.
2.3  Any dates specified by NWP for delivery of the Goods are intended to relate to the week number confirmed but due to seasonal variations this may vary and so is regarded as an estimate and time for delivery shall not be made of the essence by notice.
2.4  If for any reason the Customer fails to accept delivery of any of the Goods when they are ready for delivery, or NWP is unable to deliver the Goods on time because the Customer has not provided adequate delivery/import instructions then:
2.4.1 Risk in the Goods shall pass to the Customer (including for loss or damage);
2.4.2  The Goods will be deemed to have been delivered; and accepted by you.
2.4.3  NWP may store the Goods until actual delivery to the Customer where upon the Customer shall be liable for any costs and expenses incurred (including, without limitation, insurance and storage).
2.5  NWP reserves the right to deliver the Goods by split deliveries, in which event each delivery shall be deemed to constitute a separate contract. No failure by NWP in respect of any one or more split deliveries shall vitiate the Contract or Contracts in respect of previous deliveries.
2.6  Containers, stacking trolleys, shelves and extensions should be returned or transferred at the time of delivery. If the Customer retains any such item they shall forthwith notify NWP and keep NWP informed as to when the return will take place. NWP reserves the right to make a charge for any damage caused to the items by the Customer, for reasonable hire charges and any transport costs incurred in returning the items.
2.7  If an order requires re delivering for whatever reason after the first delivery attempt has failed and the customer cannot collect, then a second delivery charge and handling fee will be applied to the invoice and not disputed.
2.8  Export orders as identified in 2.1 are subject to the same terms and conditions as in this document, but in addition NWP will not be liable for any delays by aircraft or courier, agent or employee of the recipient. All goods shipped are done in accordance with the information/permits provided by the customer, and the customer must accept full responsibility of the plants once despatched for damage or loss in transit and insure for the same.
3. GENERAL
3.1  The formation, existence, construction, performance, validity and all aspects of the Contract shall be governed by English law and the parties submit to the exclusive jurisdiction of the English Courts.
3.2  If any part of these Conditions is held to be unreasonable, invalid or unlawful at law the Court or other competent tribunal shall have the power to strike out or override that part whether it be an entire condition or conditions or parts thereof and to enforce these Conditions as if the unreasonable, invalid or unlawful part or parts thereof aforesaid had not been included.
3.3  NWP may change these Conditions without notice in relation to future sales.
3.4  Any descriptions or pictures seen on our website or provided by email are for general information and guide purposes only and do not constitute any part of the product specification or contract. Images may not be copied from our website and used without written permission first.
3.5  If a customer of NWP assigns their young plant order to their own contract grower for their own purposes and takes delivery of such goods ordered they are also subject to the delivery conditions as set out above. In addition, they must report to us direct within 3 days of receipt of goods of any shortages or unacceptable conditions of the plants. NWP will hold to account the customer for the supplied plants without exception unless we have received such instructions and had time to confirm the same. It is not acceptable for plants to be held on the ground by their subcontractor until they are potted on before advising NWP of any losses or plant health/quality concerns.
3.6  Prices are quoted in £ Sterling unless requested differently for countries outside of the UK. All prices issued are subject to alteration without notice, but if made then you will be notified prior to despatch. All prices are exclusive of any applicable valued added tax or other tax or duty, which the customer will be additionally liable to pay to New World Plants.
3.7  On acceptance of our terms and conditions, we are authorized to maintain computer records regarding your company in relation to your business with us (in accordance with the General Data Protection Regulation) and from time to time to send you faxed / emailed information regarding our products and availability or contact you by telephone unless written notification is given to the contrary.
3.8  Propagation is not permitted with any plants supplied which are subject to a Plant Patent or Plant breeders Rights without a testing agreement or license granted in advance. The placing of an order for these protected varieties constitutes an acceptance of these conditions and are subject to the regulations of the relevant Plant Protection scheme as in force at the time. Such protected plants supplied by NWP are subject to a royalty payment included in the price that will be paid by NWP to the breeder as appropriate.
3.9  We try to ensure that the plants are free of disease or infection at the time of dispatch, but should diseased or infected plants be supplied against any order, the customer must give notice in writing to us immediately the presence of such disease is suspected or discovered, or ought with reasonable care to have been suspected or discovered. Subject to us being satisfied that the disease or infection existed at the time of dispatch and materially affected the plants and did not arise through any other cause we shall at our option replace materially affected plants or refund the purchase price of such plants but shall incur no other liability in respect of any consequential loss of whatsoever nature arising out of the supply of such plants. When plants are shipped by courier/haulier (or air freight for export purposes as in 2.7) NWP cannot be held responsible for deterioration or inflicted disease or infection as a result of delays or induced by temperature control during transit; or in a customer's own storage facilities or contractors facilities until the time of planting.
3.10  This agreement shall be governed and interpreted according to the law of England and Wales and all disputes arising under this agreement (including all non-contractual disputes or claims) shall be subject to the exclusive jurisdiction of the English and Welsh courts.
3.11  Severance: If one or more of these Terms and Conditions is found to be unlawful, invalid or otherwise unenforceable, that / those provisions shall be deemed severed from the remainder of these Terms and Conditions (which will remain valid and enforceable).
4. PAYMENT
4.1  Payment of the Price together with VAT, at the rate prevailing on the date of NWP's invoice, and any packing, loading and unloading, carriage and insurance charges shall be due prior to delivery unless credit has been authorised by NWP
4.2  Where credit for the Customer has been authorised by NWP, payment shall be due within 30 days of the date of invoice, and time for payment shall be of the essence.
4.3  NWP reserves the right to withhold deliveries until any outstanding payments under any other Contract between NWP and the Customer have been received.
4.4  NWP shall be entitled to interest on any overdue invoices at a rate of 8% over the Bank of England base rate from time to time in force, such interest to accrue on a daily basis after as well as before any judgement. Where the Customer is a business, NWP shall be entitled to the right to reasonable compensation for debt recovery costs incurred as a result of late payment and (without prejudice to Conditions 1.1 and 1.3 above where a Court determines that the Contract is governed by the Customer's terms of business) the right to challenge the imposition of grossly unfair terms and conditions where these undermine the terms of The Late Payment of Commercial Debts (Interest) Act 1998 (as amended).
5. TITLE AND RISK
5.1  Subject to Condition 2.4.1 risk in the Goods shall pass to the Customer when the Goods are delivered to, or collected by, the Customer or its agents.
5.2  Save in the case of Contracts entered into with Customers not acting in the course of a trade or business and notwithstanding the provisions of Condition 4.1 Title to the Goods shall remain with NWP until payment of all sums due to it in respect of the Goods and all other sums which are or which become due to NWP from the Customer is received in full in cash or cleared funds.
5.3  NWP shall be entitled to recover the amounts due in accordance with clause 4.2 notwithstanding that property in any of the Goods has not passed from NWP.
5.4  Until title passes the Customer shall hold the Goods as bailee for NWP and shall store or mark them so that they can at all times be identified as the property of NWP. NWP shall be entitled at any time before title passes to repossess (without being liable for any damage caused by so doing) and use or sell all or any of the Goods and so terminate (without any liability to the Customer) the Customer's right to sell or otherwise deal in them and for that purpose or determining what if any Goods are held by the Customer and inspecting them to enter any premises of the Customer.
5.5  Should the Goods become constituents or be converted into other products before title passes to the Customer, NWP shall have ownership and title in such other products as if they were solely and simply the Goods and all NWP's rights hereunder shall extend to such other products.
6. COMPLAINTS
6.1  Any complaint of non-delivery must be notified to NWP within 4 days of notification of despatch having been sent by NWP to the Customer.
6.2  Any complaint that any Goods delivered are not of the correct quantity or description or have been delivered in a damaged state must be notified to NWP by email, telephone or fax within 24 hours of their receipt by the Customer and if required by NWP such complaint shall be confirmed in writing within 3 days of such notification.
6.3  Any complaint of alleged defect in the Goods shall be notified to NWP within 7 days of delivery.
6.4  In respect of any complaint NWP shall be afforded all reasonable facilities to investigate the complaint either by inspection of the Goods at the place of delivery or by requiring the Customer to return a photographic image and /or sample of Goods complained of to NWP forthwith on request.
6.5  No complaint under the terms of these Conditions can be considered unless clear proof is furnished to NWP that the Goods alleged to be unsatisfactory were the Goods supplied by NWP and that they were handled and grown carefully and correctly at all times following delivery by NWP or its agents.
7. EXTENT OF LIABILITY AND WARRANTIES
7.1  Every effort is made to ensure that plants supplied are true to type and free from pest or disease but any warranties or conditions whether express or implied as to quality of or fitness for the purpose supplied or productivity or freedom from pests or disease are expressly excluded.
7.2  Whilst any advice offered by NWP is given in good faith, NWP shall not be liable for any consequences of any technical information recommendations statements or advice given by NWP or its staff or agents of NWP.
7.3  Where the Customer deals as consumer within Section 12 of the Unfair Contract Terms Act 1977 the terms set out in Section 12, 14 and 15 of the Sale of Goods Act 1979 are implied into the contract.
7.4  NWP shall, at its option replace with similar goods any Goods which do not comply with the Contract, or allow the Customer credit for the invoice value of the Goods, or to the extent that the Goods are not of NWP's processing or growth, assign to the Customer (so far as NWP is able to do) any warranties given by the grower or processor of the Goods.
7.5  Where NWP is liable in accordance with this Condition in respect of only some or part of the Goods the Contract shall remain in full force and effect in respect of the other part or parts of the Goods and no set-off or other claim shall be made by the Customer against or in respect of such other part or parts of the Goods.
7.6  In no circumstance (save provided for in 6.7) shall the liability of NWP to the Customer exceed the invoice value of the Goods.
7.7  Notwithstanding any other provision hereof NWP does not exclude or limit its liability for death or personal injury resulting from NWP 's negligence.
7.8  NWP will not be liable in connection of the goods for any consequential loss, damage, costs or expenses and / or loss of profit, loss of business, reputation or good will and business interruption.
8. FORCE MAJEURE
NWP shall not be responsible for delay in delivery or non-delivery of the Goods or any part thereof occasioned by any Act of God, action by any Government, lock down from disease or sickness, strike, lock-out, other industrial action, riot or civil commotion, breakdown of machinery, power failure, fire, failure of crop growth by NWP or on its behalf, loss and or detention at sea or any other contingency beyond its control. Should any of the Goods be rendered unfit for delivery by reason of any of the above acts or events, the Contract shall be deemed discharged. No Waiver by us of any breach of these Terms and Conditions by you shall be considered as a waiver of any subsequent breach of the same or any other provision.
9. DATA PROTECTION
9.1  NWP will take all reasonable precautions to keep the details of the order and payment secure, but unless NWP is negligent, NWP will not be liable for unauthorised access to information supplied by the Customer.
9.2  NWP will only use the information provided by the Customer for the purpose of fulfilling the order. NWP would like to notify the Customer of products and offers that may be of interest to the Customer from time to time. If the Customer wishes to be included or excluded from such correspondence, wishes to correct any information about him, or wishes for any information about the Customer to be deleted, then the Customer should inform NWP by giving written notice at the address or email address shown below.
10. DEFINITIONS
in this document: -
10.1  "Conditions" means the terms and conditions of sale and purchase set out in this document and any other terms agreed in accordance with the provisions of Condition 1.3 above.
10.2  "Contract" means any contract/sales order between the Customer and NWP for the sale and purchase of Goods, incorporating these Conditions.
10.3  "Customer" means the person who places an order for Goods.
10.4  "Goods" means the plants or other goods which are the subject of the Contract, as described in the edition of NWP 's catalogue or website current at the time the Customer places an order for Goods.
10.5  " NWP " means New World Plants Ltd. of the address given in this web site.
10.6  "Price" means the price for the Goods excluding carriage, packing, insurance (if applicable) and VAT at the rate prevailing on the date of NWP's invoice.
Reaching Us
If you need to reach us, please email us using the link on the contact page, alternatively, you can call on +44 (0)1568 611521 (International +44 (0)1568 611521) or write to us at the address given in this web site.
Returns Policy
You are responsible for the cost and risk of loss or damage when returning the goods, so you should take out enough insurance to cover their value. This cancellation policy does not affect your rights when we are at fault - for example, if goods are faulty or misdescribed. Any goods returned should be in saleable condition.
These terms apply to your order. We may change our terms and conditions at any time, so please do not assume that the same terms will apply in the future.
None of these terms affect your legal rights and these are not diminished in any way. If any term is held to be invalid under any applicable statute or rule of law, that term is automatically omitted from the terms to minimum extent necessary to comply with the law and without affecting the validity or enforceability of the remainder.
New World Plants Ltd.
White Cottage
Main Street
Styrrup
South Yorkshire
DN11 8NB - UK
Please note we are solely a wholesale supplier and regret that we can only respond to trade enquiries.
PLANT BREEDING AND DEVELOPMENT
Phone: (+44) (0) 1568 611521
email: plant.information@new-worldplants.com
YOUNG PLANT SALES & TC SUPPLY
Phone: (+31) 6 53588940
email: stephen@walterblom.nl