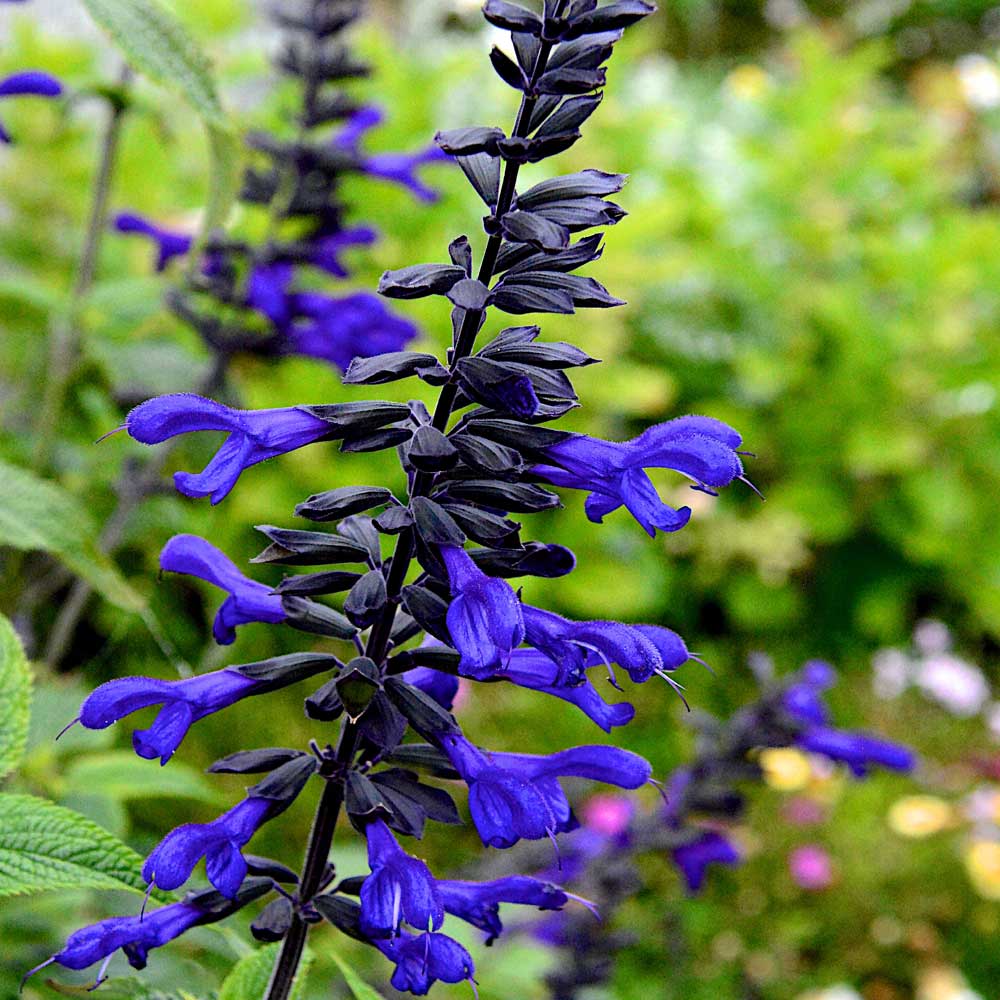 An NWP introduction.
Our latest hybrid which we are very proud of. This is an outstanding colour form with a deep royal blue rack of flowers having an even darker calyx than 'Amistad'.
Very regal and showy a must to include in most borders or large pots. 1.2m x 90cm.