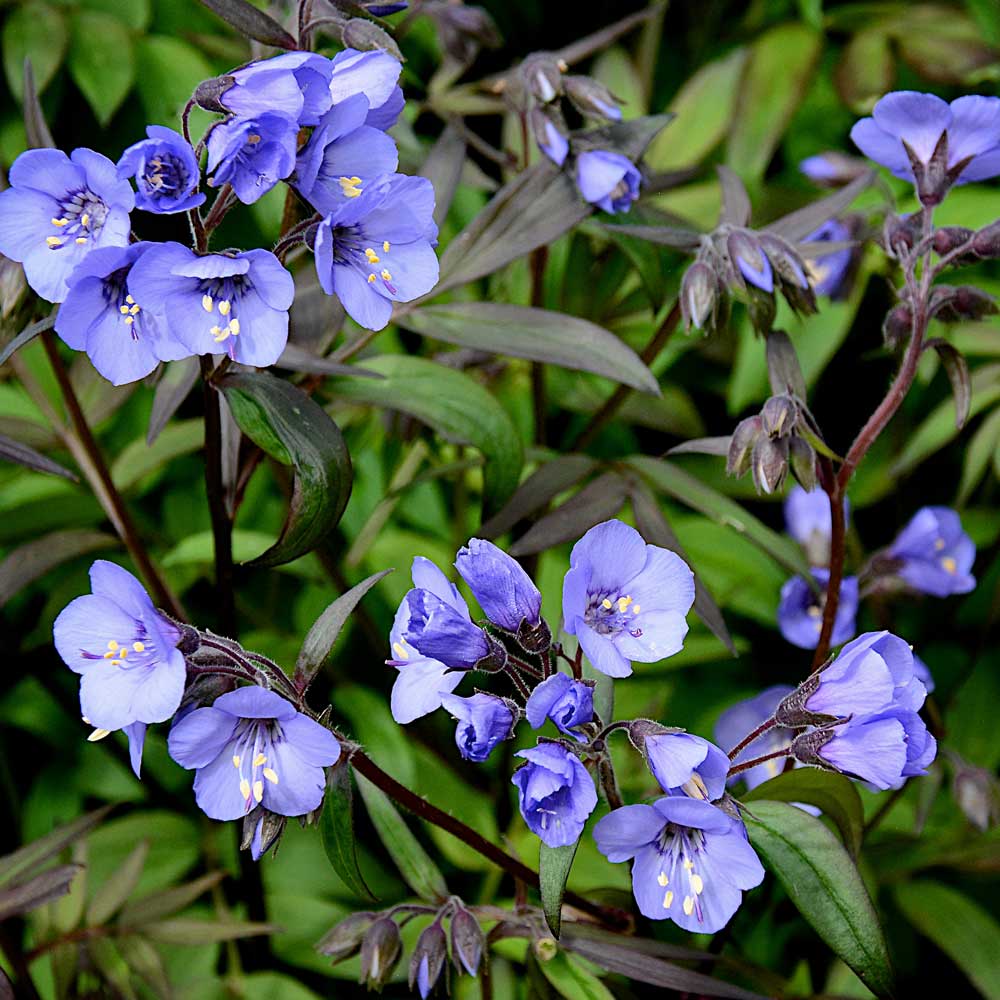 PBR: EU 32295 15/6/12
US Patent: PP20214
An NWP introduction.
A sterile form of 'Jacobs Ladder' with leaves that first emerge purple-bronze and then turn bronze-green during the summer. Flowers in grape-like clusters, violet blue in colour.
More resistant to mildew than most types. Great garden plant. 25cm x 25cm.