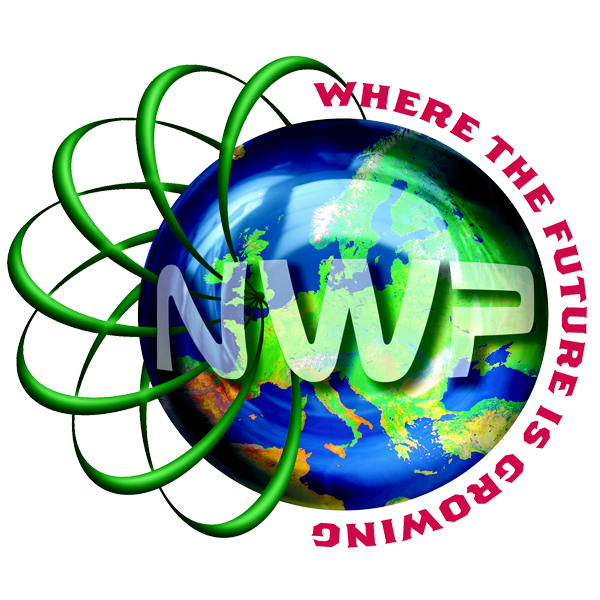 Over the decades NWP has been responsible for discovering a wide range of new garden plants including some sub-shrubs, grasses including Festuca 'Elijah Blue' and many new perennial plants, such as Dicentra 'Gold Heart', Lysimachia 'Fire Cracker', Polemonium 'Heaven Scent' to name but a few. In recent years we have made available an interesting range of Bergenia, Hesperantha and more currently Geum 'Pink Petticoats'. Our aim is to continue to offer garden worthy hybrids and are actively trialling Crocosmia, hybridising Lupins as well as one off unusual, or unique perennials. We have a keen eye for the unusual and this is where you would find them!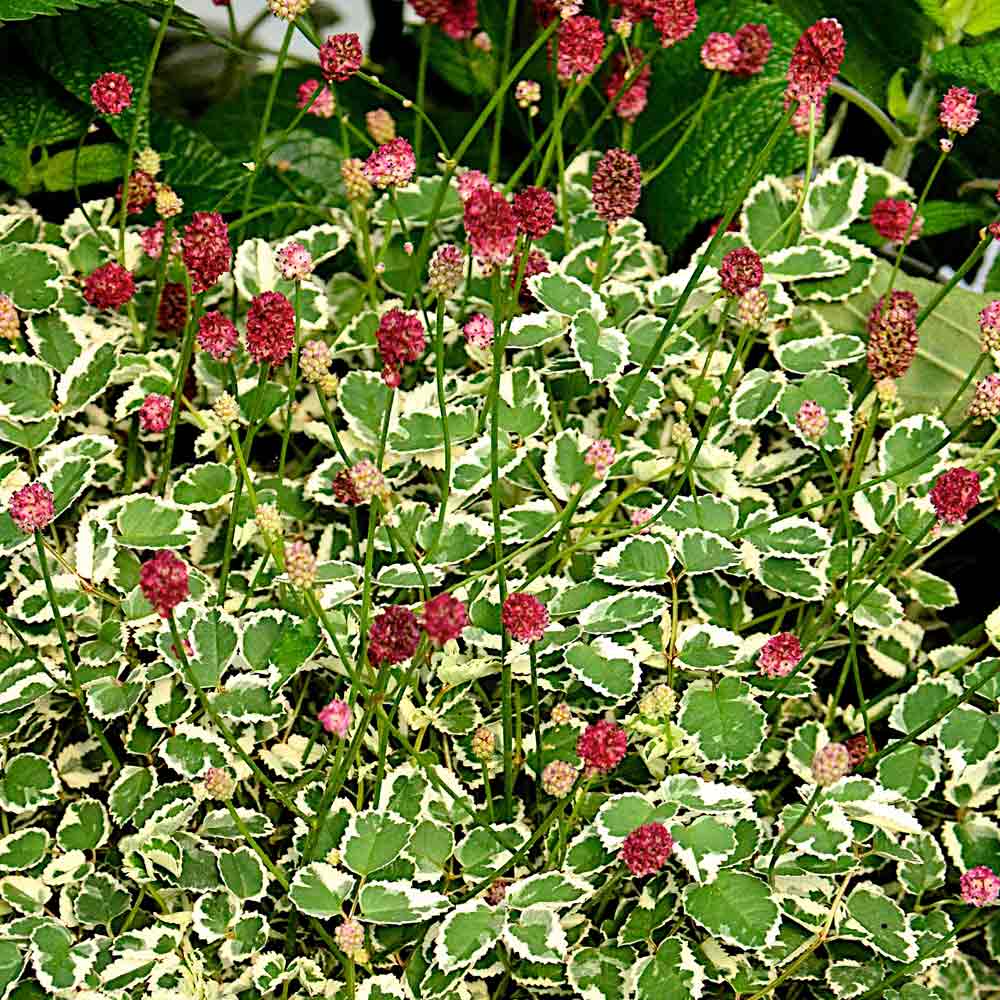 Sanguisorba microcephala Little Angel
This wonderful compact plant with variegated leaves makes a great plant for containers or front of border. Tiny green leaves with creamy white margins form a tight clump from which rosy red flowers appear on short stems in mid summer, almost like matches in appearance. 25cm x 25cm.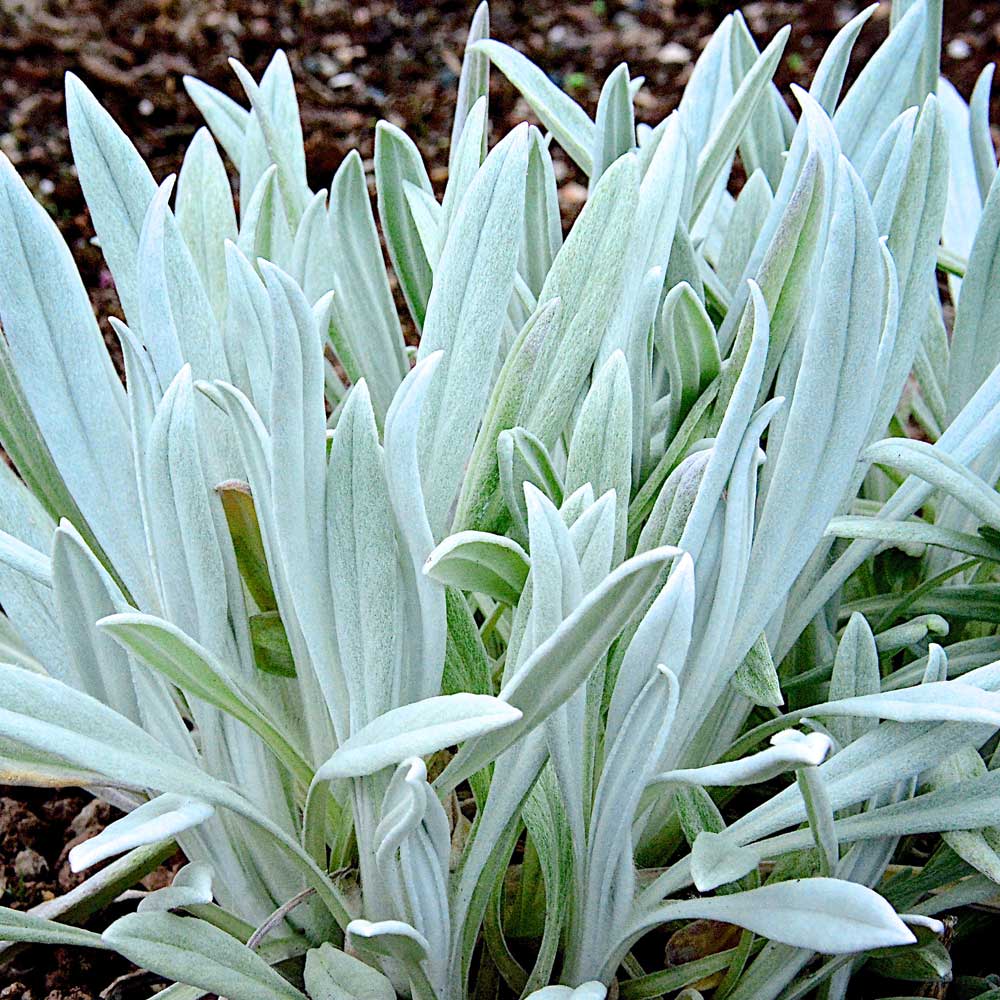 Senecio niveoaureus Silver Feathers
Astunning architectural plant,fabulous for containers and borders in well-drained soil in full sun. It's a high-altitude plant forming clusters of rosettes with long silver, feather-like leaves. These are tactile and soft to the touch that will die down after severe frosts, but re-sprout in late spring. Mature plants produce tall stems with pendulous large yellow daisy flowers. Hardiness is yet to be determined fully but has succeeded to -8c, dislikes wet soils. 60cm x 60cm (flowers 1m).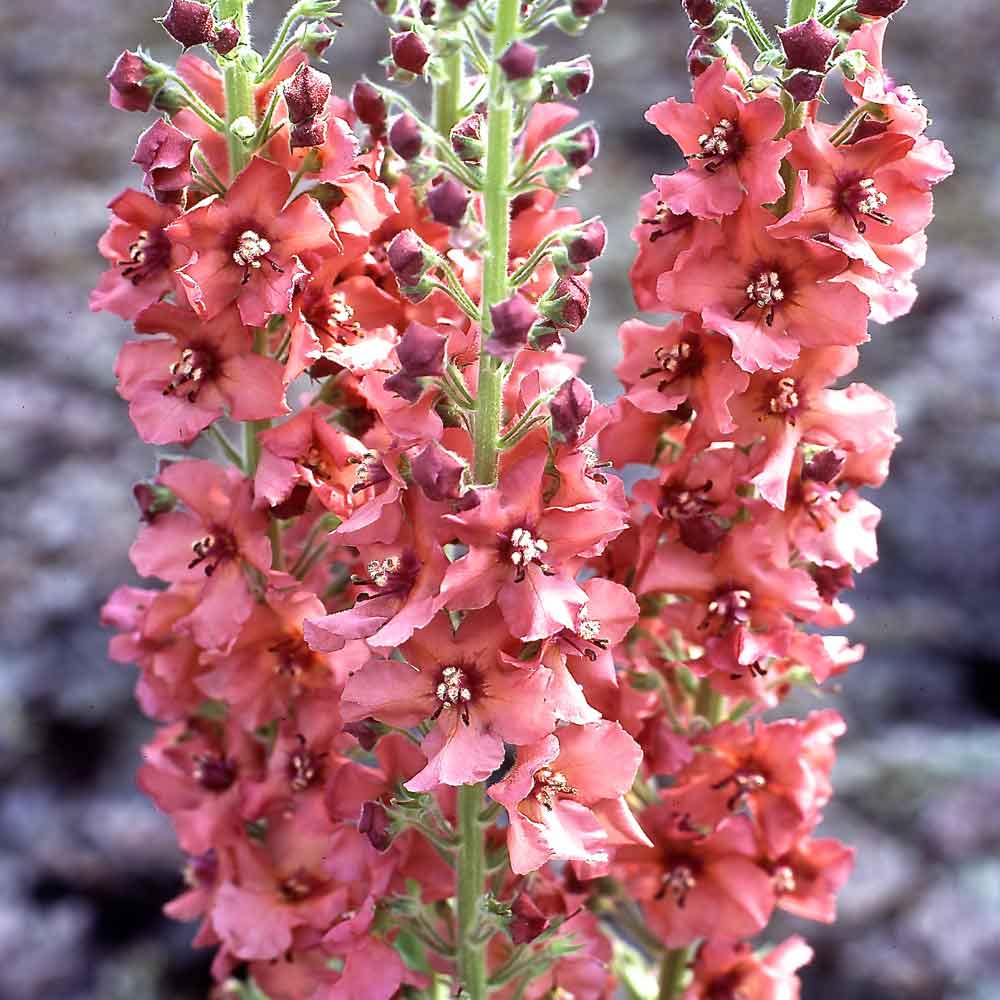 Verbascum Caribbean Crush
An NWP introduction.
The second verbascum we have brought to the market, with peachy-orange flowers which vary in intensity. 60cm x 30cm.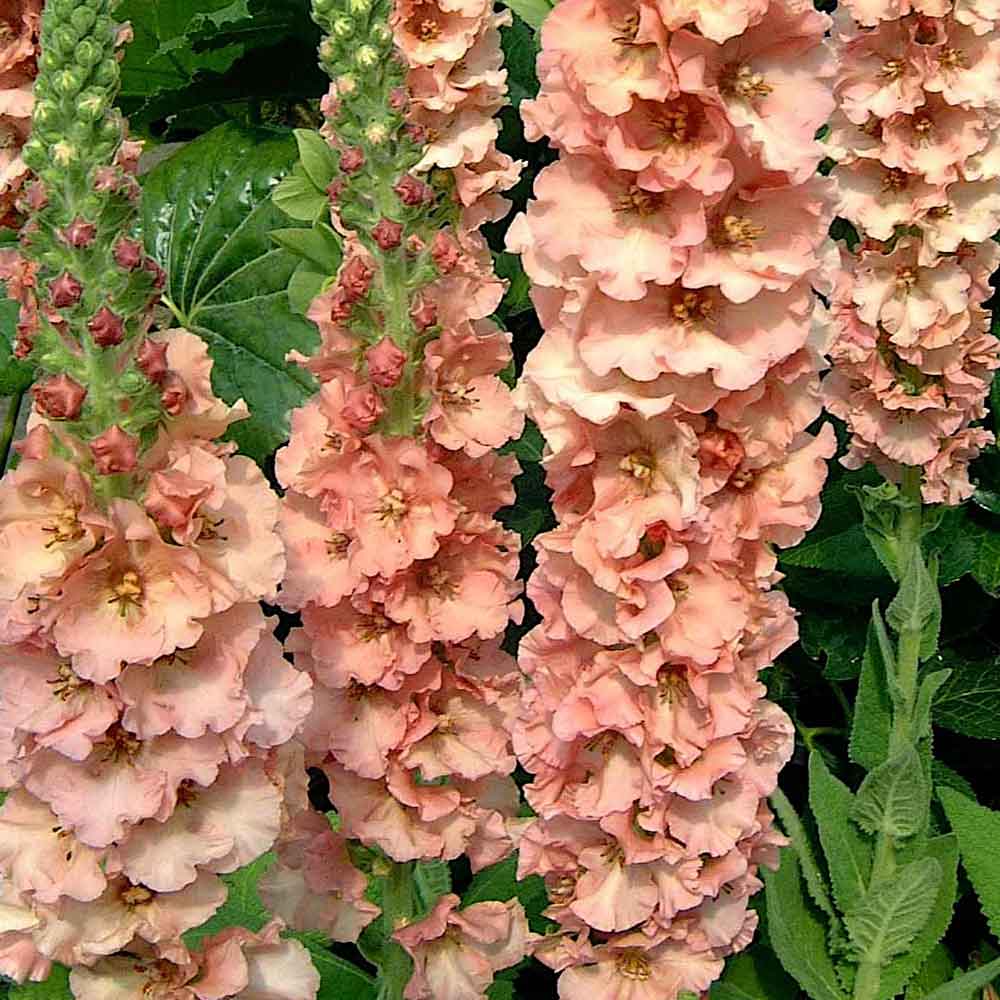 Verbascum Pink Petticoats
US Patent: PP15658 P2
An NWP hybrid.
Showy and very cottage garden feel.
Full spikes with large shell pink ruffled edged flowers, that sometimes have a peach look when freshly open. 65cm x 30cm.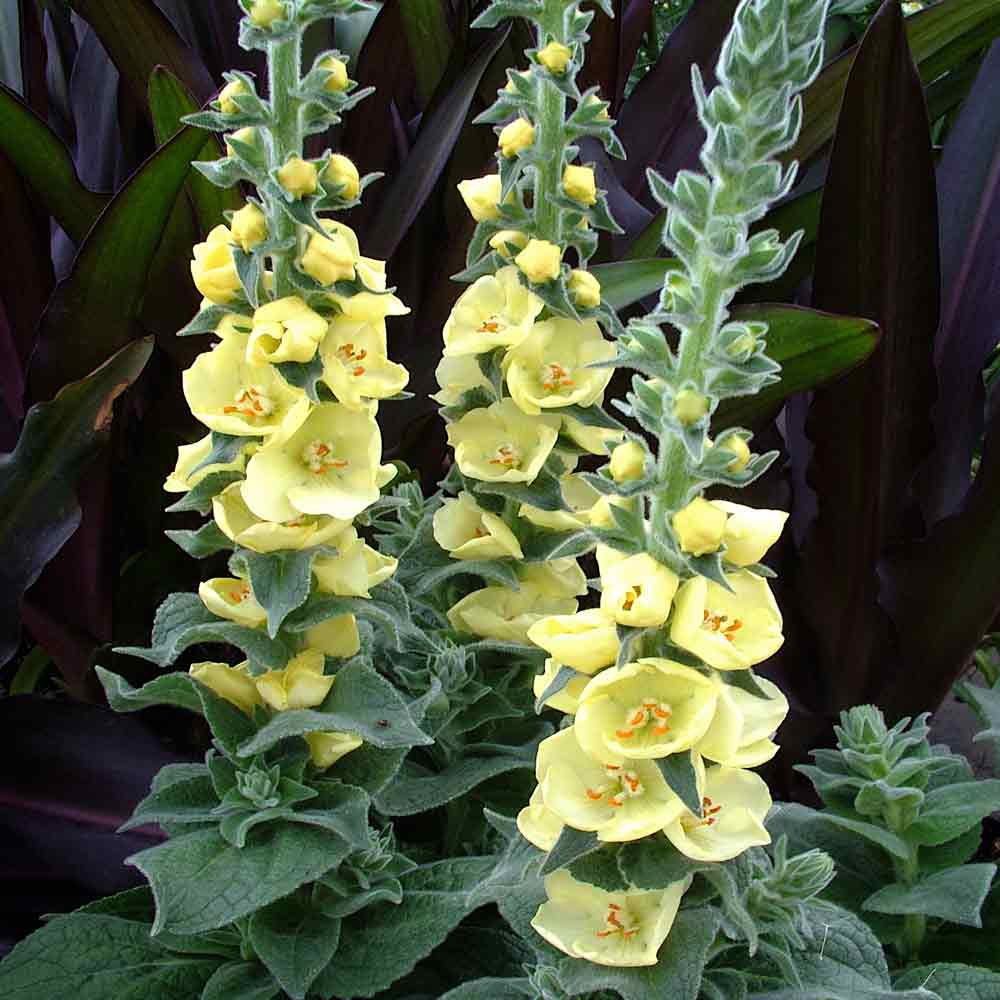 Verbascum Primrose Path
An NWP introduction.
Another hybrid that we put into tissue culture.
It has a compact habit and primrose yellow flowers on short stems, arising from felty leaves making a perfect rosette. 50cm x 30cm.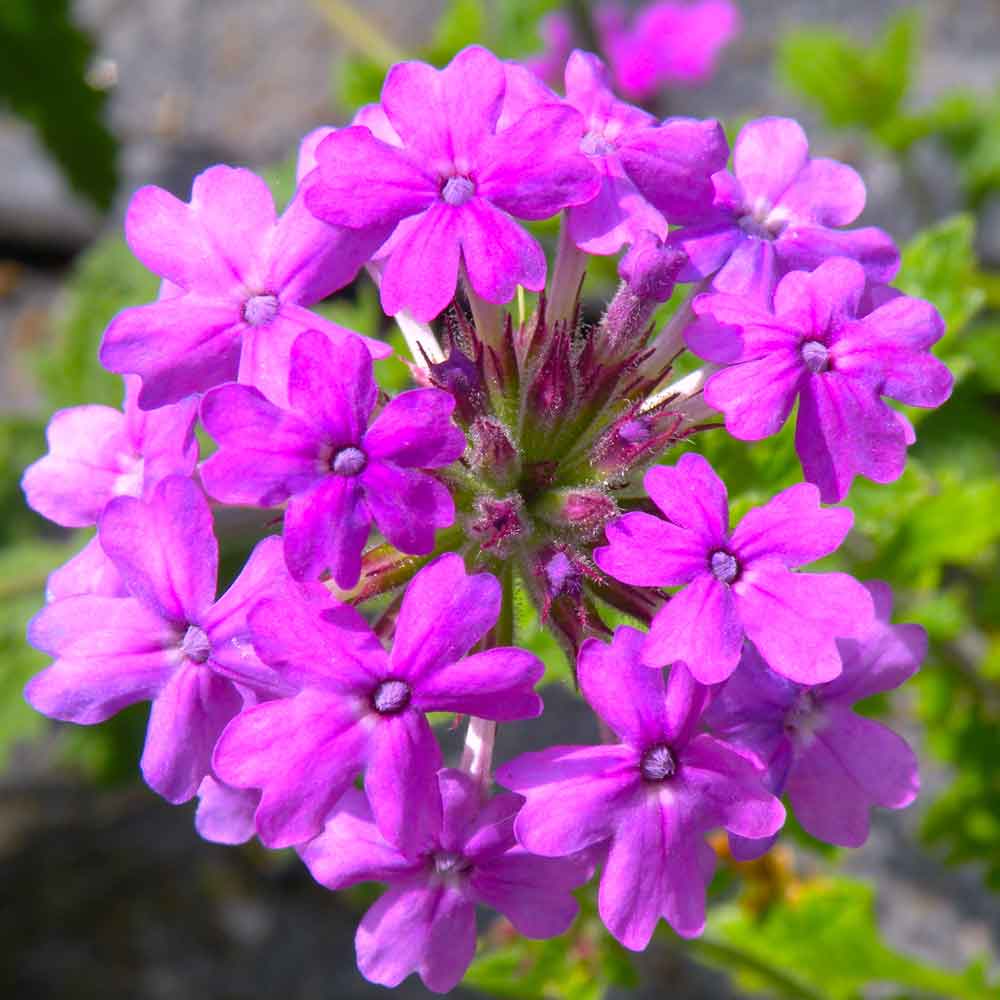 Verbena Homestead Purple
This is a plant that looks good from May to September and even beyond that in pots under cover. A plant that exceeds in well drained soils in full sun, good for containers. Makes matts of sprawling dark green foliage with velvet purpleflowers like pompoms. Can succeed over winter in mild seasons. 25cm x 60cm.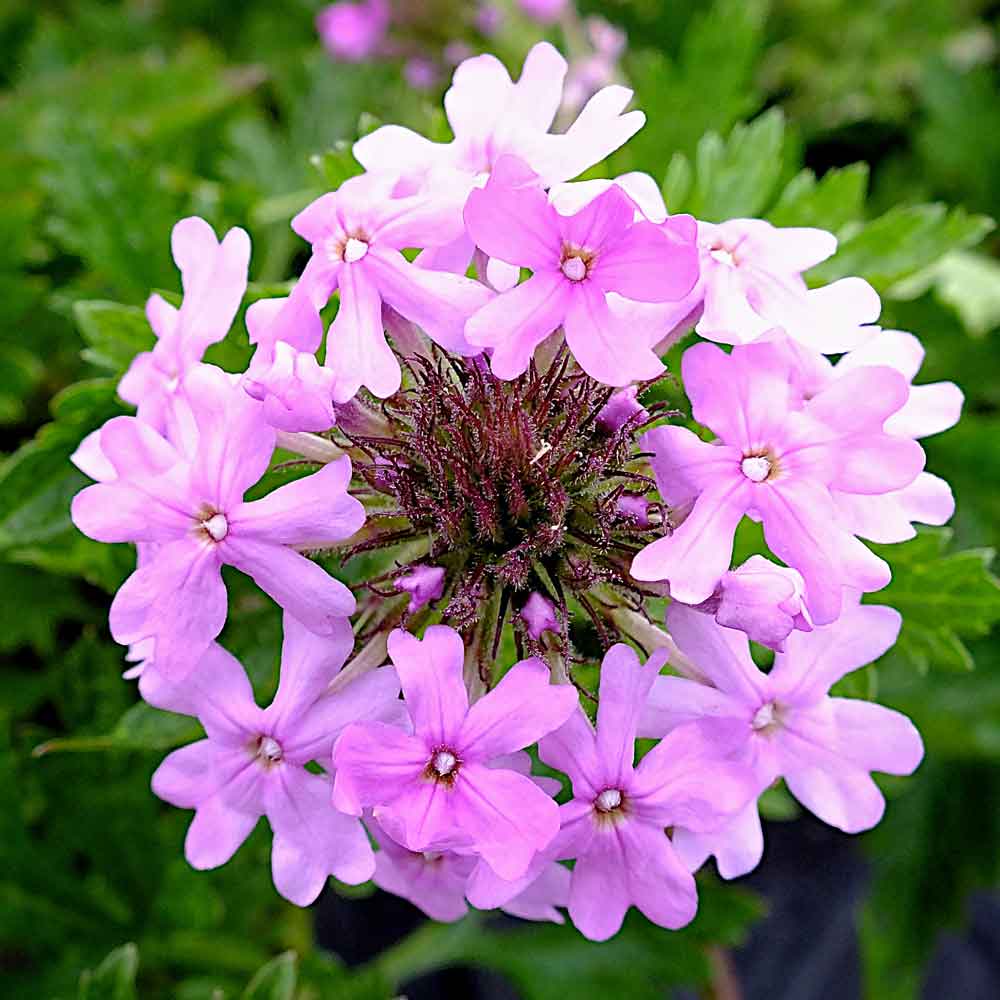 Verbena Little Annie
An NWP introduction.
Wonderfully fragrant, compact fairly hardy Verbena that delights any garden. Dislikes a wet soil in winter.
Lavender pink, strongly scented flowers cover this plant in summer. 50cm x 30cm.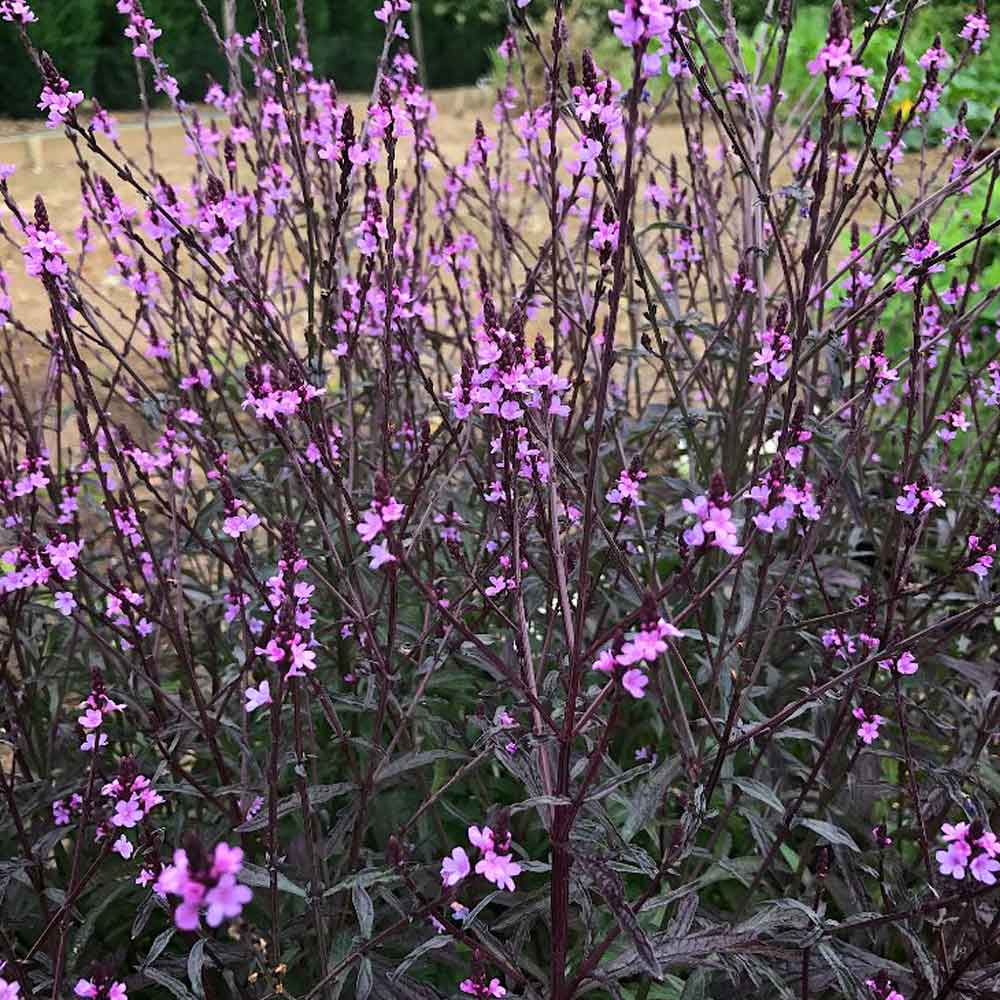 Verbena officinalis var. grandiflora Bampton
What a useful variety to an already popular genus. A purple foliage plant that emerges from a tight crown in spring. Discovered in a private garden in Devon (UK). Airy open habit with tiny lavender-pink flowers that open on long wiry stems. Does well in full sun in well drained soils. 80cm x 60cm.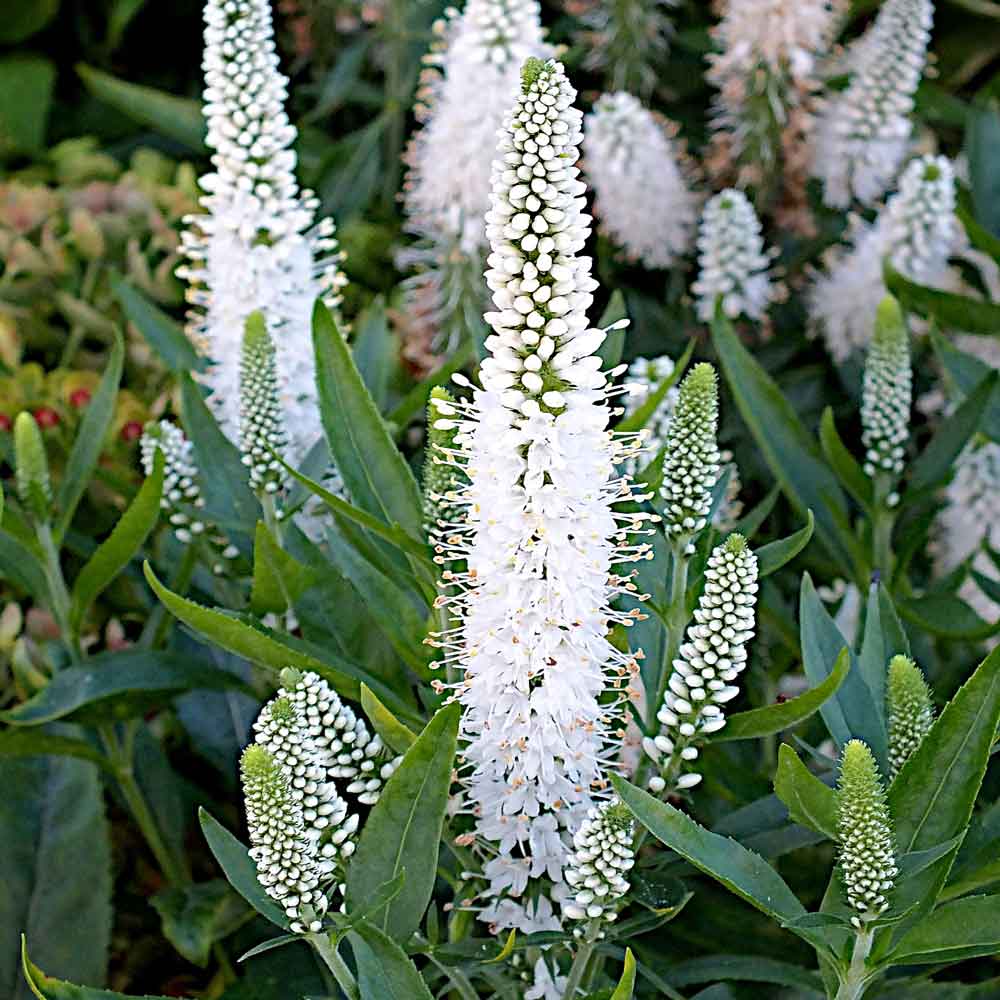 Veronica Veronique Alba
A delightful compact plant with strong white candles of numerous flower spikes which appear in early summer from small clumps of foliage. Seems to be a mildew resistant, hardy perennial. Often reblooms after deadheading old flowers. 60cm x 45cm.
New World Plants Ltd.
Botany Bay
Eye Lane
Luston
Herefordshire
HR6 ODS - UK.
Please note we are solely a wholesale supplier and regret that we can only respond to trade enquiries.
Phone: (+44) (0) 1568 611521
email: plant.information@new-worldplants.com