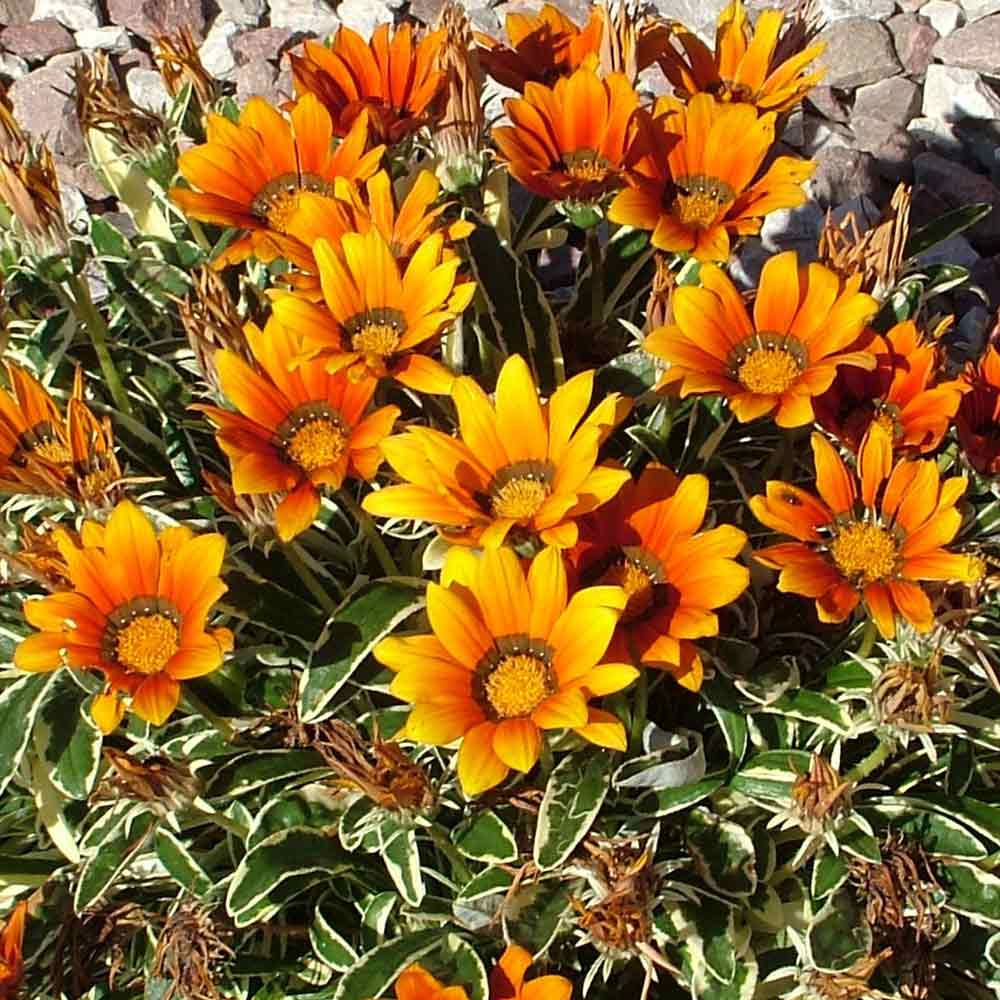 An NWP introduction.
An excellent form of Gazania with golden cream and green variegated foliage. The leaves are unique with very distinct cut formations. Flowers are so sumptuous boasting a flaming orange with a dark central ring that makes for an aptly named variety.
Ideal for tubs or bowls either on its own or as mixed planters. Does well in full sun or light shade. 15cm x 25cm.