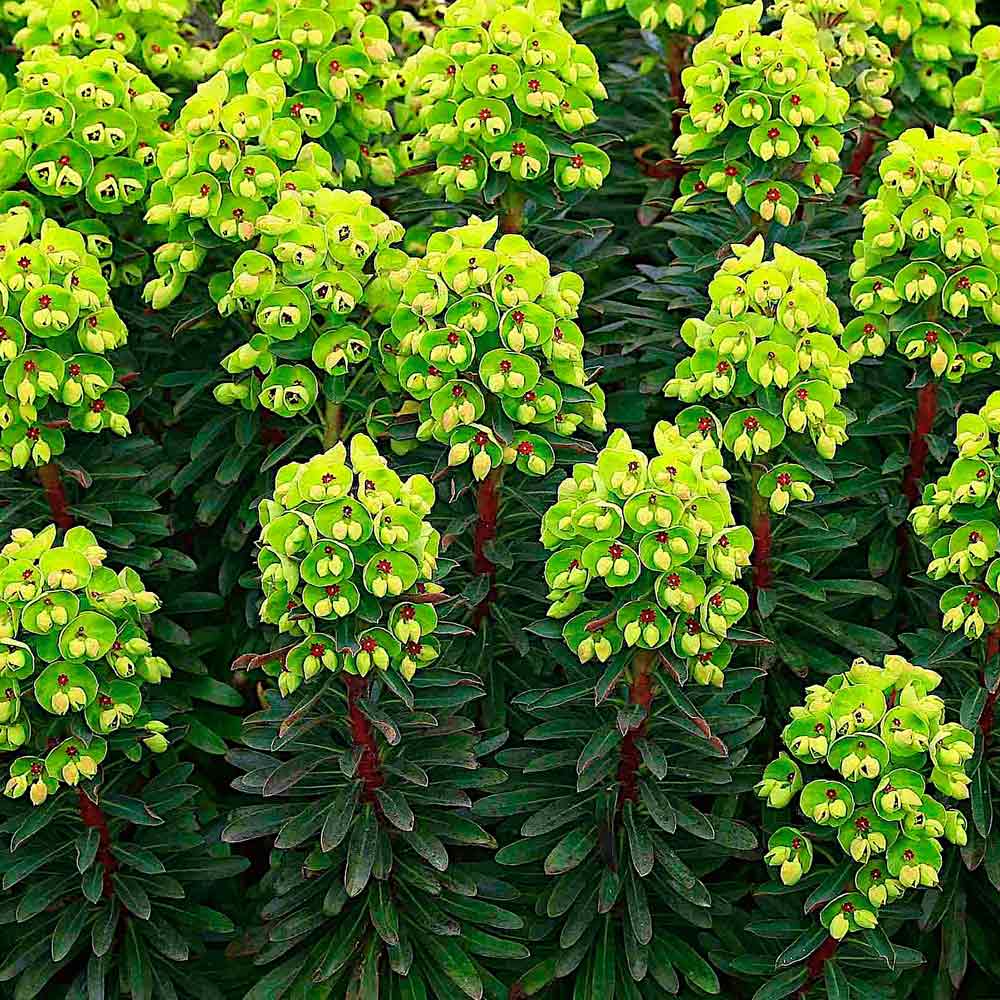 An NWP introduction.
A great perennial with charming proportions in every sense. Compact evergreen mounds of foliage with narrow green leaves that radiate out of each reddish stem forming tight rosettes.
In late spring each head bears a wonderful mop headed flower spike comprised of numerous individual flowers that are apple green with yellow centres and red capsules. 40cm x 50cm.