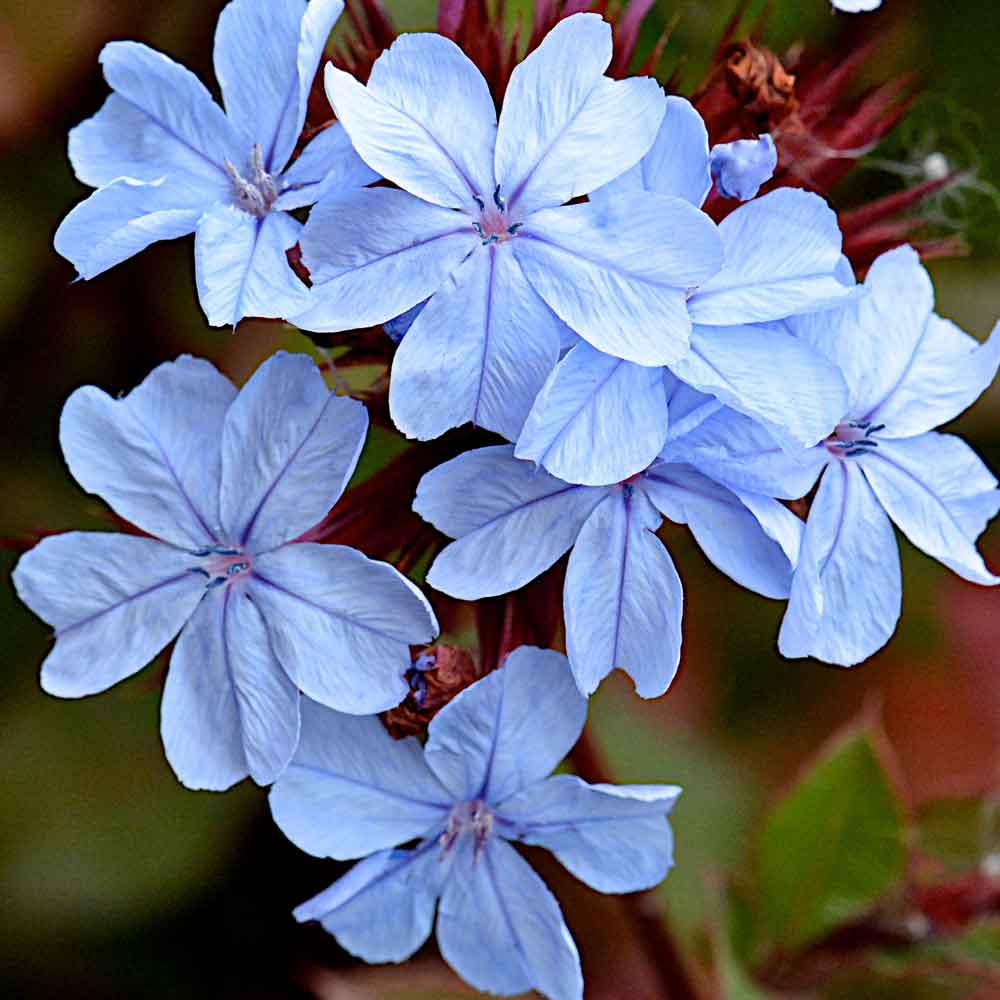 Ceratostigma Summer Skies
Dwarf plumbago almost a sub shrub. A wiry stemmed perennial that is deciduous producing incredible powdery blue (almost turquoise in colour) flowers between July and October.
Additional benefit of fantastic autumnal foliage as it changes to a burnt red colour. Needs a well-drained soil, full sun 75cm x 40cm.