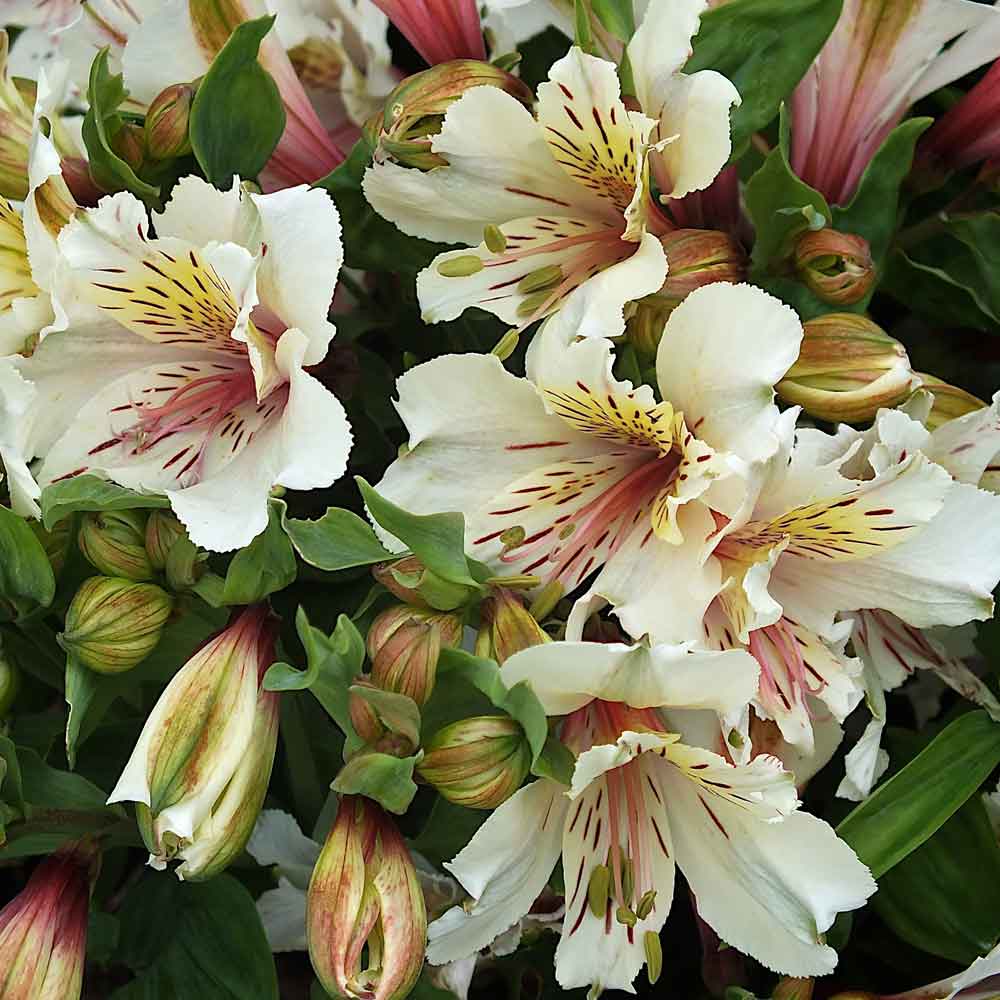 Alstroemeria White Buttons
This is a wonderful plant that we discovered several years ago and are now producing from tissue culture in small quantities. A delightful compact plant around 25cm tall with large white flowers and a speckled yellow throat on short stems.
Perfect for pots and front of borders (needs winter protection in pots) has successfully survived -15 oC when planted in the ground. Prefers full sun. Very floriferous.