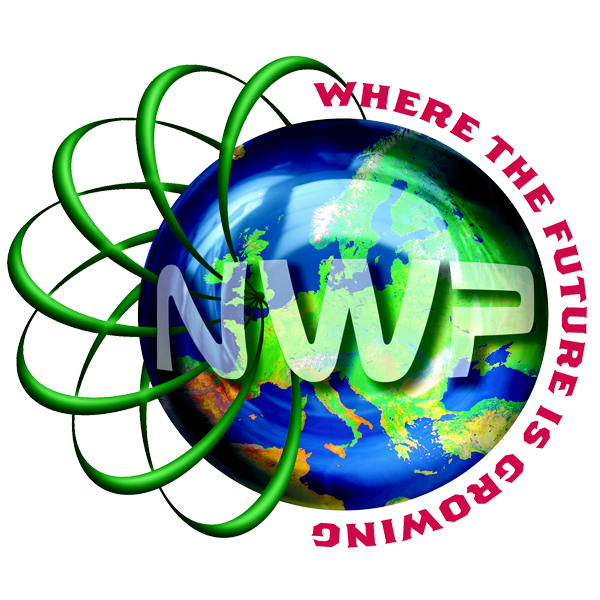 This group of plants are highly irresistible and becoming increasingly popular but also a high value plant for sales. NWP has been making numerous selections from its own breeding and more recently working with other breeders to provide an even more exciting range for the future. We have a number of new hybrids in tissue culture which we hope to release in the next few years so please re visit this site to see the new additions!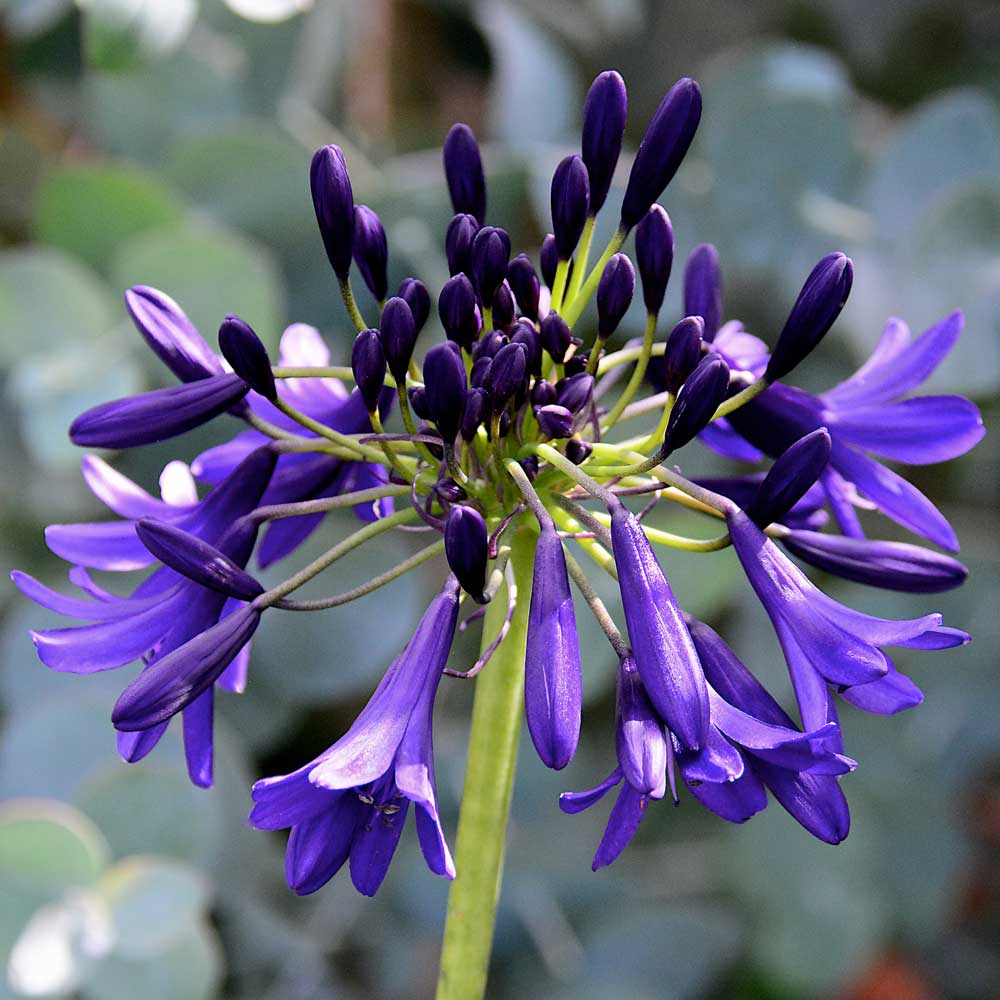 Agapanthus Nocturnal Horizons
A new NWP hybrid with 75+ cm stems with flower stems that stop you in your tracks!
Flowers are amazingly dark in bud which open to a rich deep purple both inside and outside the individual flowers.
A spectacular deciduous plant to grace any sunny border that cannot be side stepped when in flower.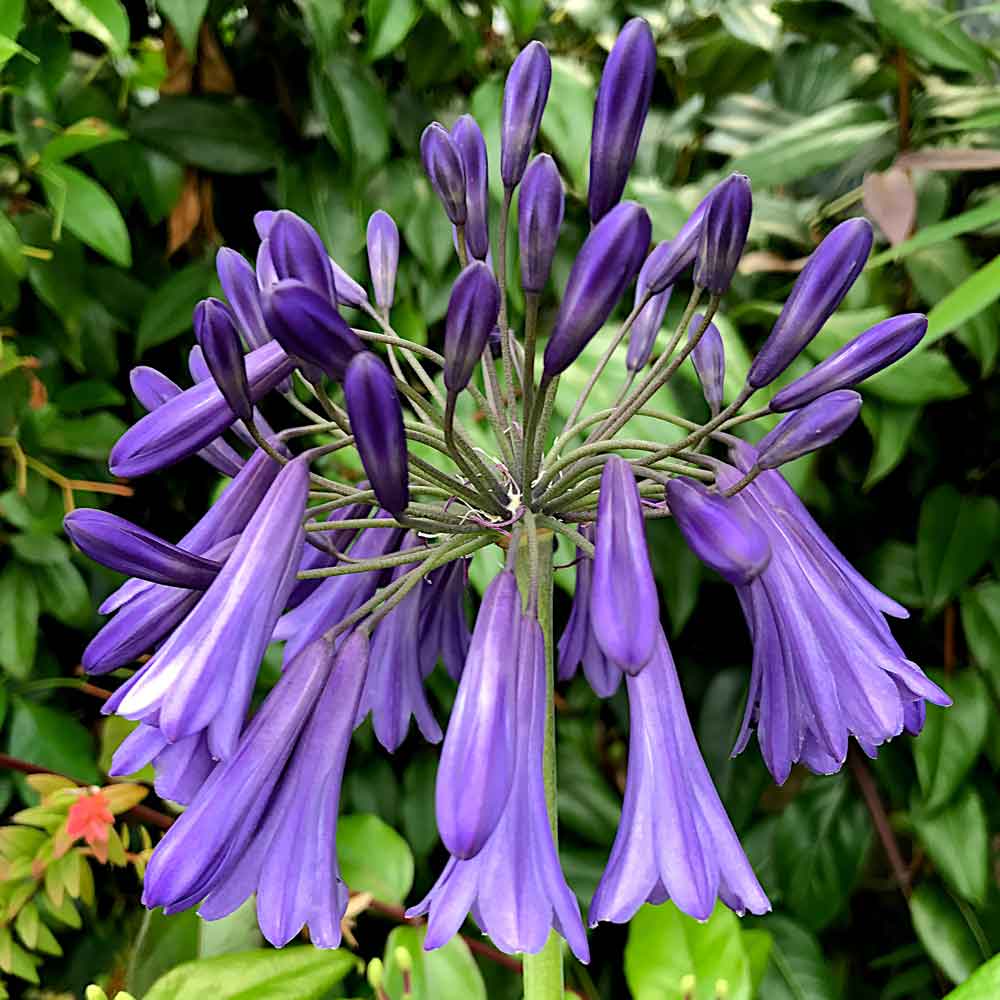 Agapanthus Polar Star
An NWP hybrid.
Flower head of numerous semi pendulous flowers on stems around 70cm tall.
Flowers are dark shiny purple in bud, which open to a lavender purple, and a single mauve stripe in the center. A deciduous variety, which is very distinct in any border.
Agapanthus Purple Heart
This hybrid is very distinct with large but tightly formed flower heads around 60cm tall.
The flowers are wonderful with deep purple on the outside and a lighter lilac purple on the inside with a darker stripe showing when fully open.
Leaves strong and evergreen for the most part great plant for large pots or middle of the border.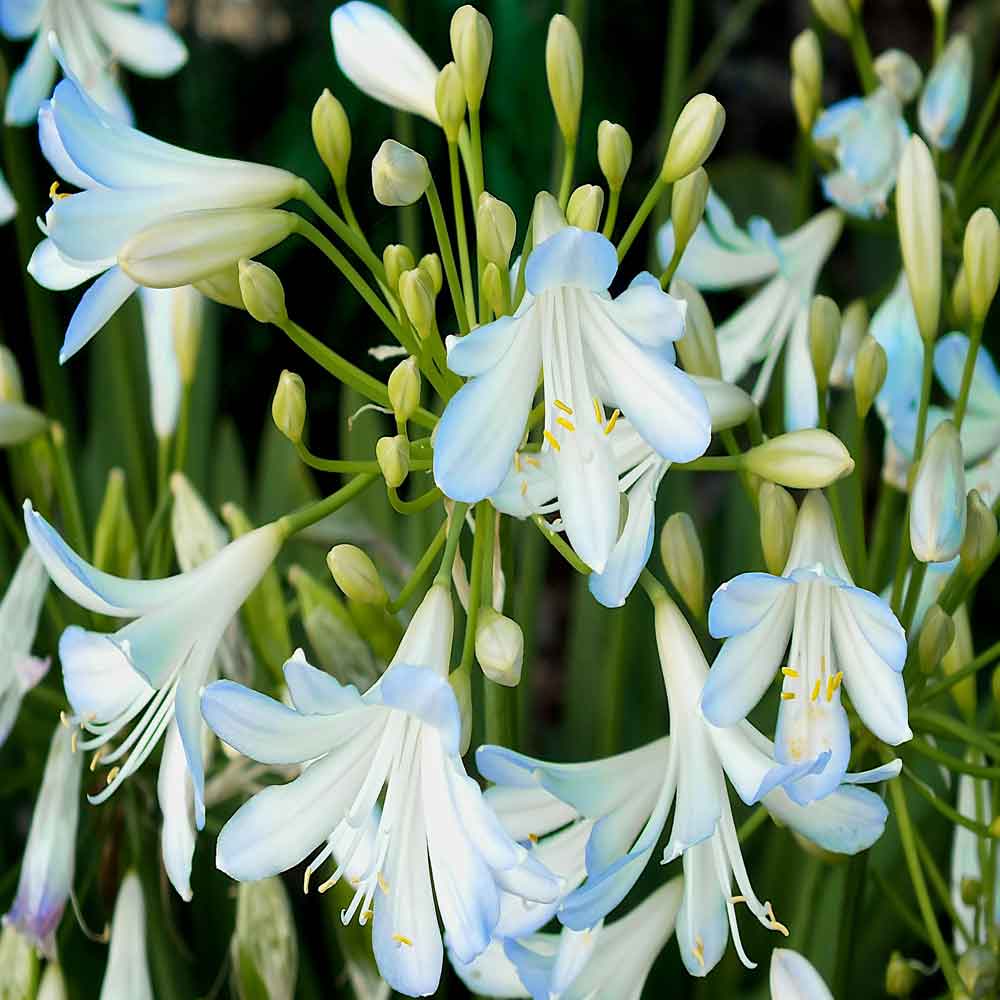 Agapanthus Silver Baby
A truly dwarf variety that's rarely seen and great for pots!
Flower spikes around 30cm tall with exquisite flowers, silver white in colour and edged with an overlay of silver blue making this one live up to it's name!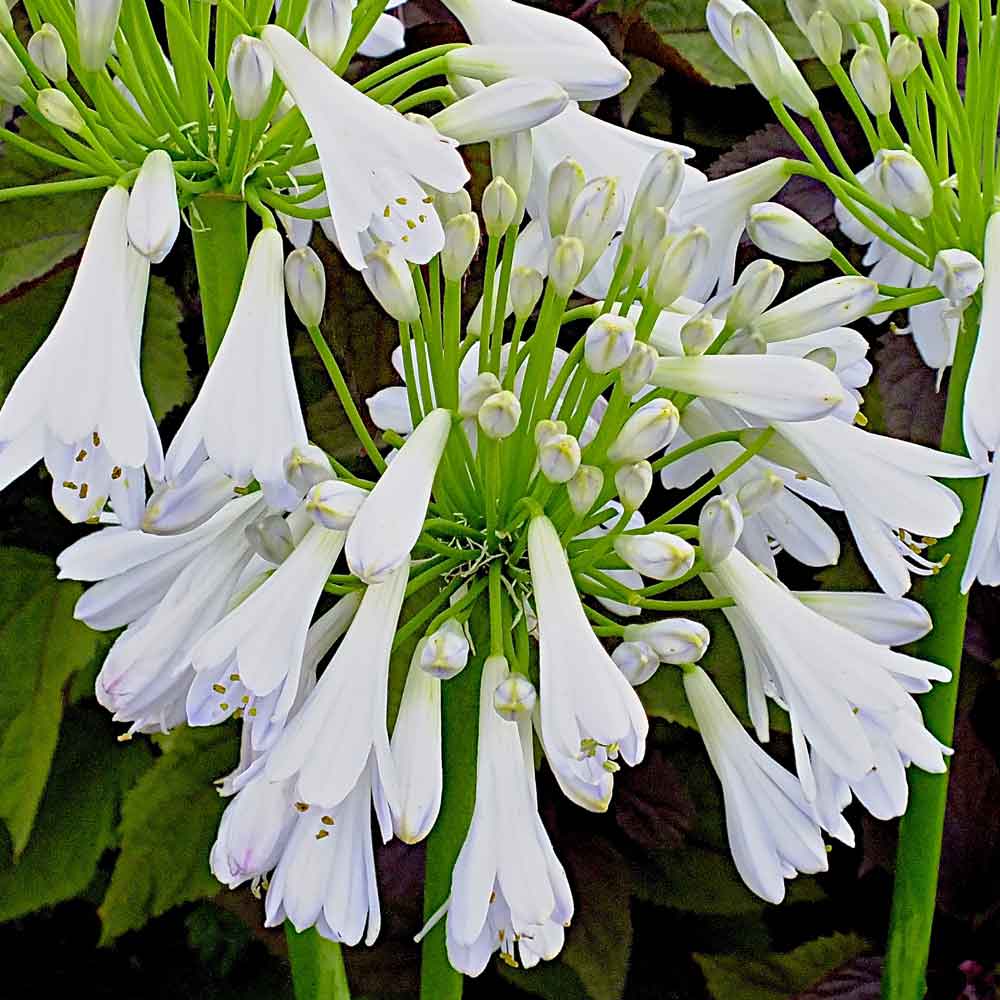 Agapanthus Silver Lining
An NWP hybrid of great proportions and style and most unusual colour form.
Flower stems strong 60-70cm tall with unfolding semi pendulous flowers, grey in bud but silver white in colour with a silver streak on the inside of each petal.
A distinct variety very classy, semi evergreen foliage and seems quite hardy when planted and mulched in winter.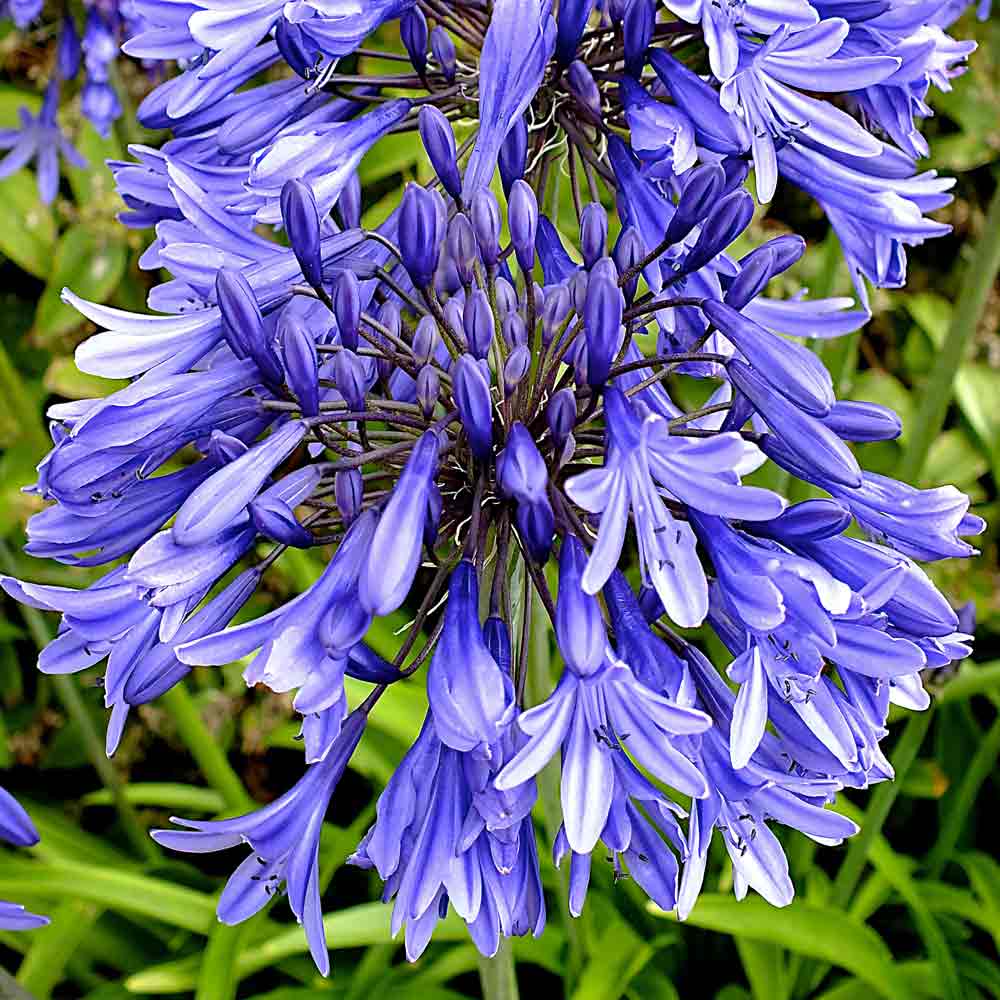 Agapanthus Star Dust
An NWP hybrid. One of three compact varieties in the new 'STAR' series.
Numerous star like flowers on stems around 45cm tall.
Flowers are dark ink blue in bud opening to deep blue and white. A spectacular plant for small borders and containers!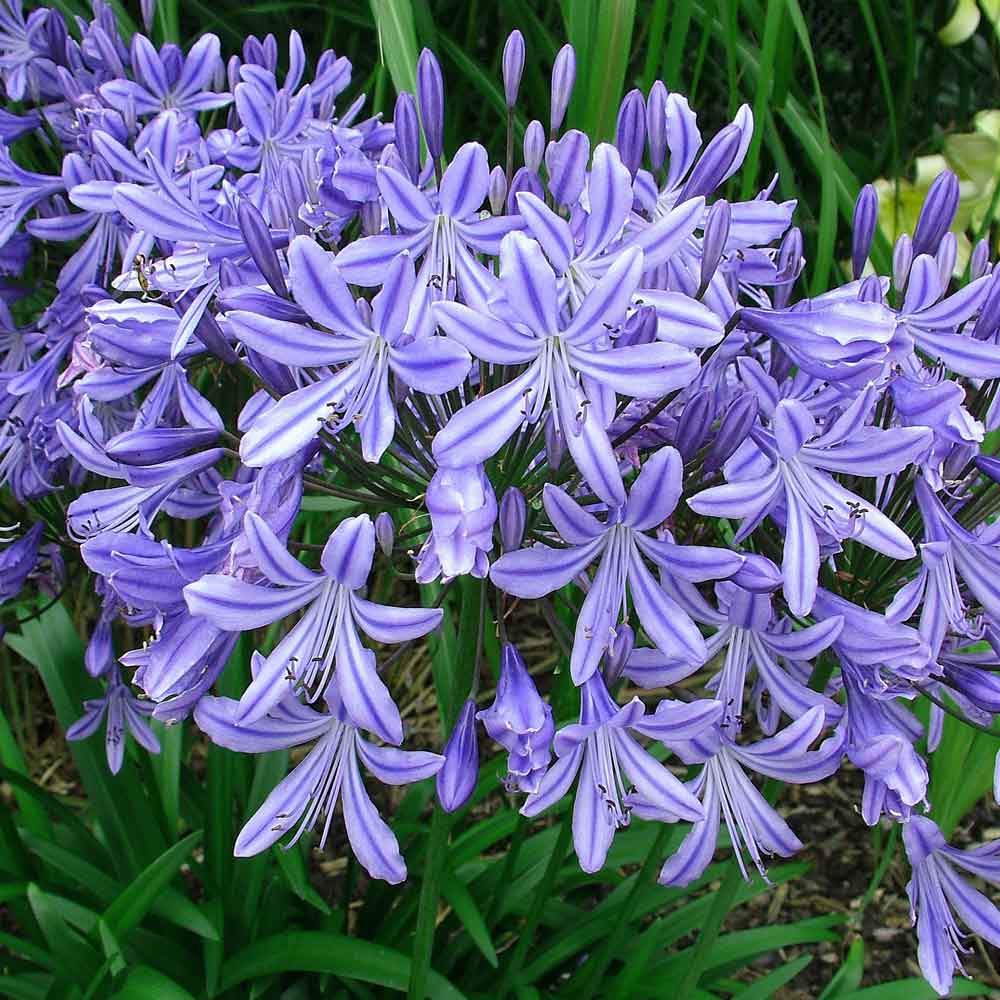 Agapanthus Star Gazer
An NWP hybrid.
One of three compact varieties in the new 'STAR' series. Large numerous bi-coloured flowers on stems around 50cm tall.
Numerous flowers with deep lavender blue stripes on paler blue petals. A show stopper!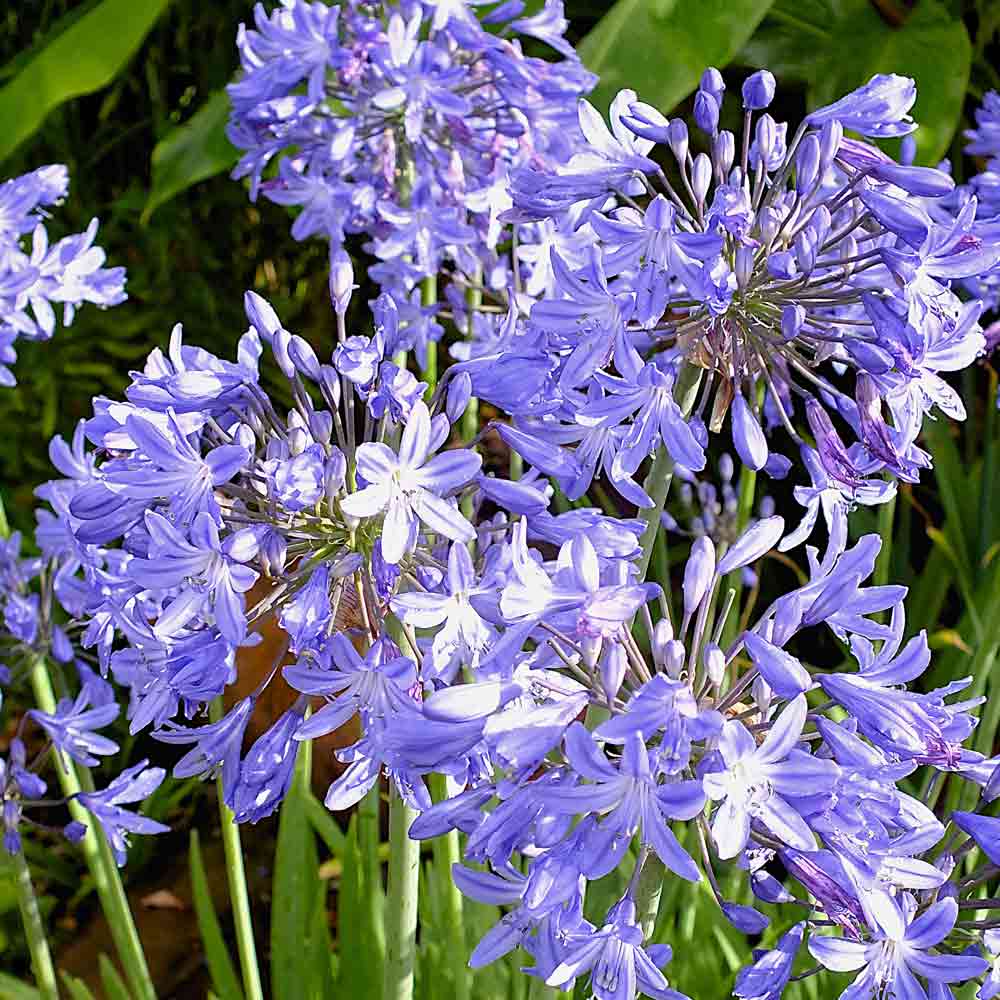 Agapanthus Star Quality
An NWP hybrid. One of three compact varieties in the new 'STAR' series.
Upright foliage yielding flowering stems around 50cm tall.
Rounded mauve blue flowers with deep coloured stripes . A show stopper which has proved very hardy!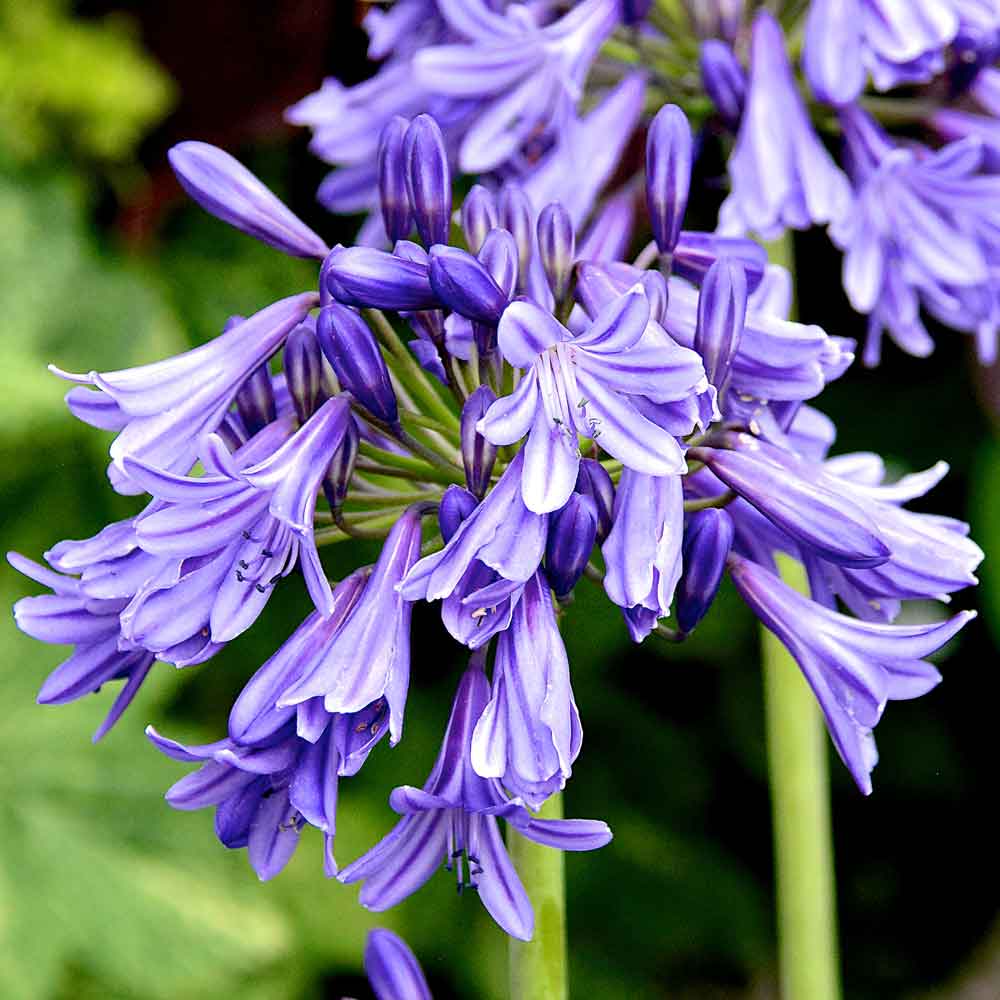 Agapanthus Super Star
This NWP hybrid is an evocative plant with such amazing colour combinations hence its name.
Flower stems around 60+ cm tall with numerous flowers on a densely packed flower head.
Colour tones and distinct stripes on this variety makes it really pretty.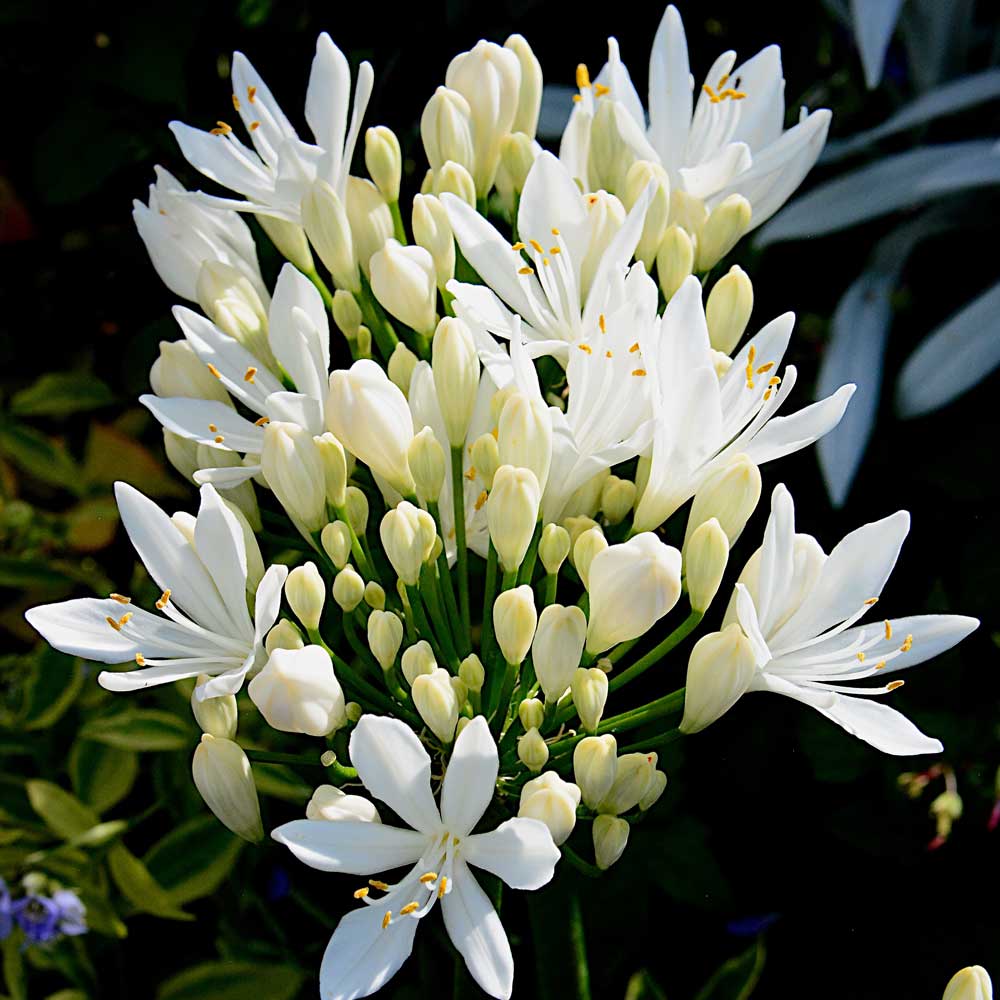 Agapanthus Sylvia
PBR 20850
This hybrid (previously known as Patricia) makes a great partner to the variety 'Charlotte' being dwarf in nature, around 30cm tall.
Numerous pure white flowers tightly packed on short stems which open into shiny stars, perfect for pot work and front of borders.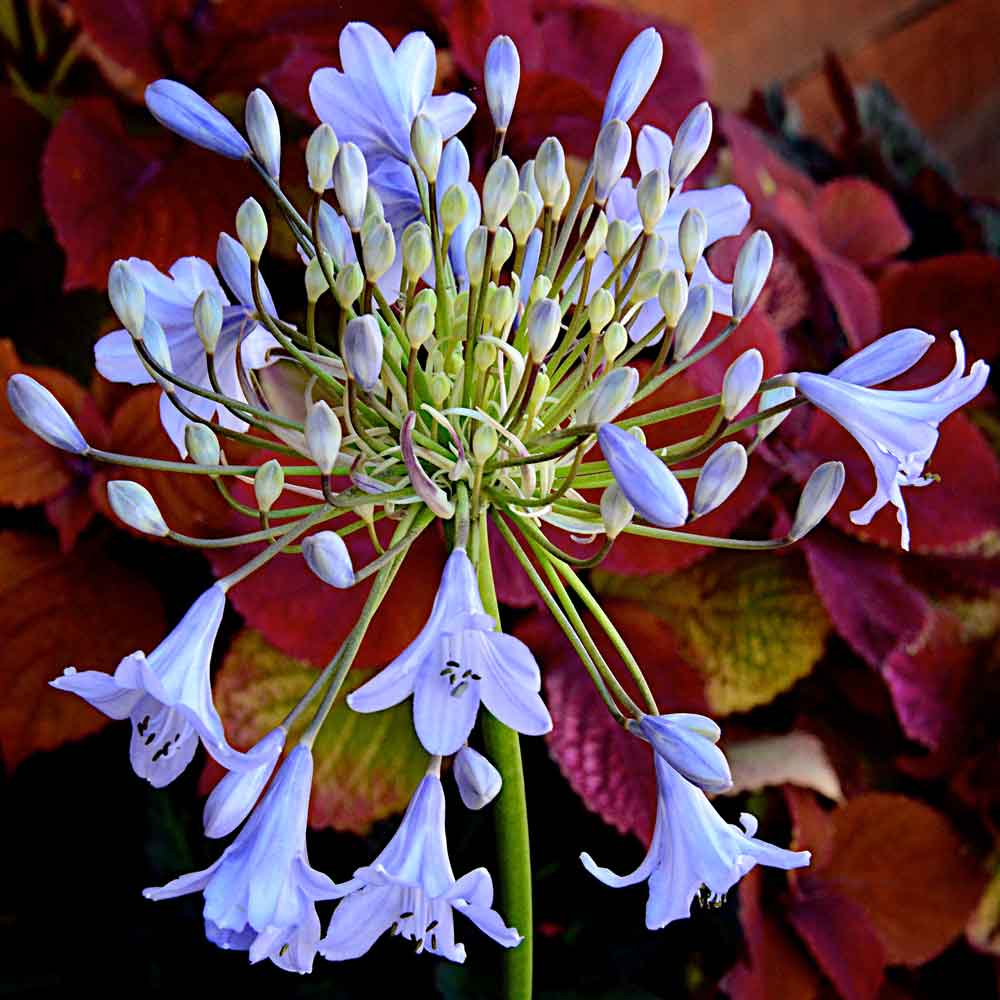 Agapanthus Turquoise Princess
This is a very new NWP hybrid which came out of a batch of seedlings belonging to a plant from my late mother.
Flower stems 60cm+ with graceful flowers of a Turquoise powdery blue which is so unusual in the Agapanthus world.
Good for pots and will be shown off with distinction if placed in front of perennials with a strong foliage colour to form a suitable backdrop.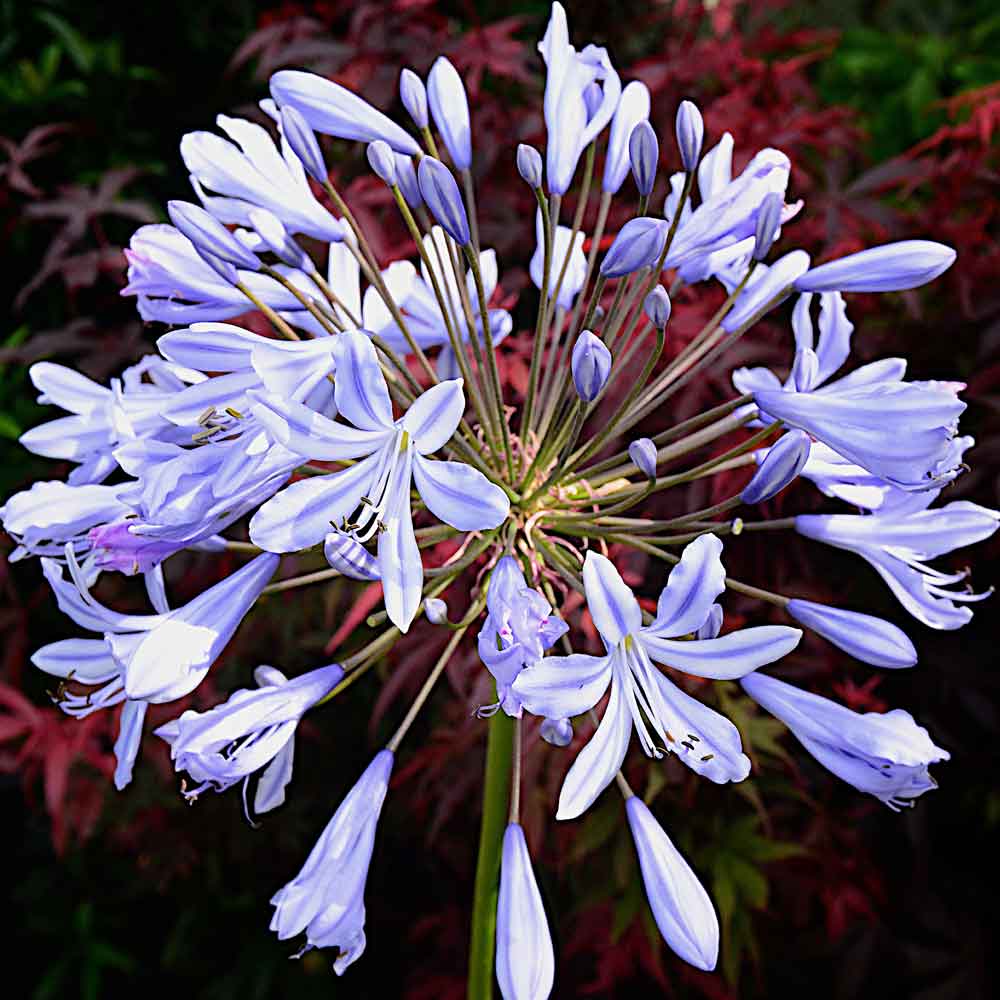 Agapanthus Twilight Zone
An NWP hybrid with strong upright habit for bold displays at the back of borders or in large pots as a dot plant.
Towering stems around 1.25m carrying enormous flower heads of lavender-mauve flowers with a very distinctive stripe.
A definite show plant!
New World Plants Ltd.
White Cottage
Main Street
Styrrup
South Yorkshire
DN11 8NB - UK
Please note we are solely a wholesale supplier and regret that we can only respond to trade enquiries.
PLANT BREEDING AND DEVELOPMENT
Phone: (+44) (0) 1568 611521
email: plant.information@new-worldplants.com
YOUNG PLANT SALES & TC SUPPLY
Phone: (+31) 6 53588940
email: stephen@walterblom.nl