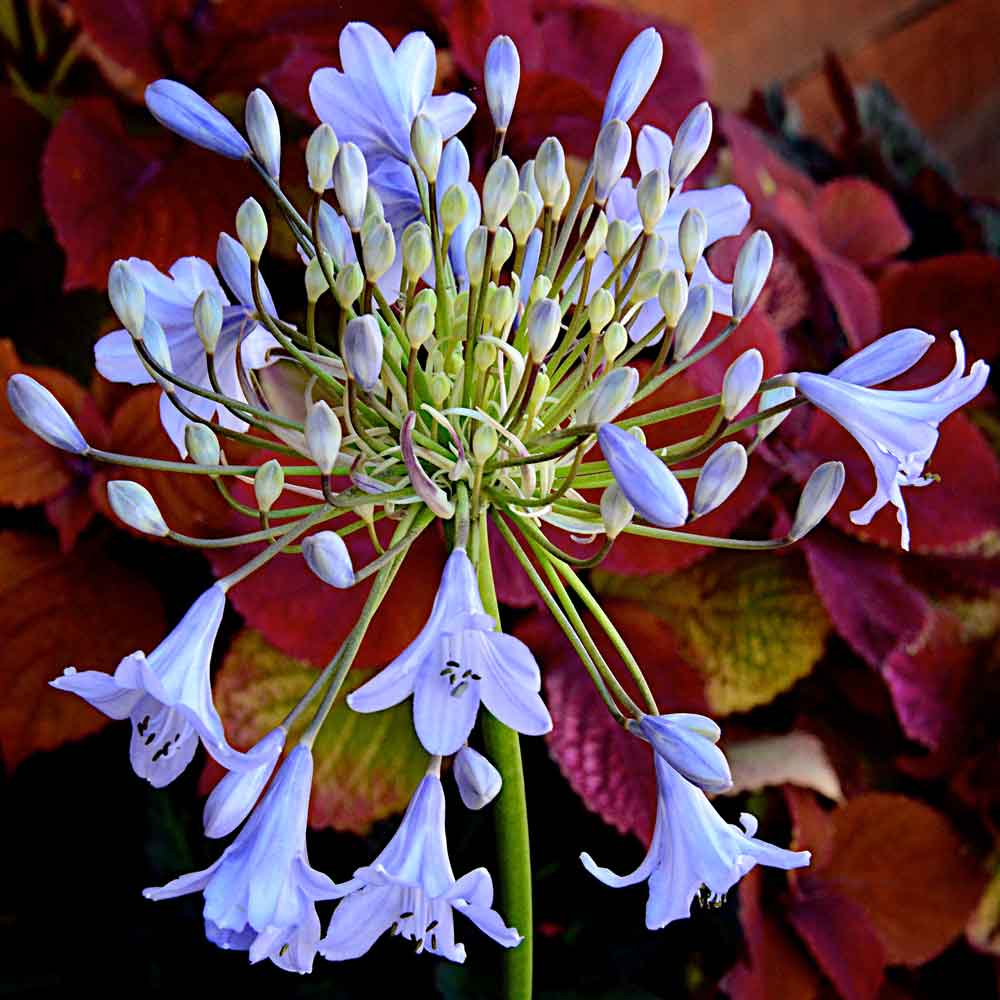 Agapanthus Turquoise Princess
This is a very new NWP hybrid which came out of a batch of seedlings belonging to a plant from my late mother.
Flower stems 60cm+ with graceful flowers of a Turquoise powdery blue which is so unusual in the Agapanthus world.
Good for pots and will be shown off with distinction if placed in front of perennials with a strong foliage colour to form a suitable backdrop.