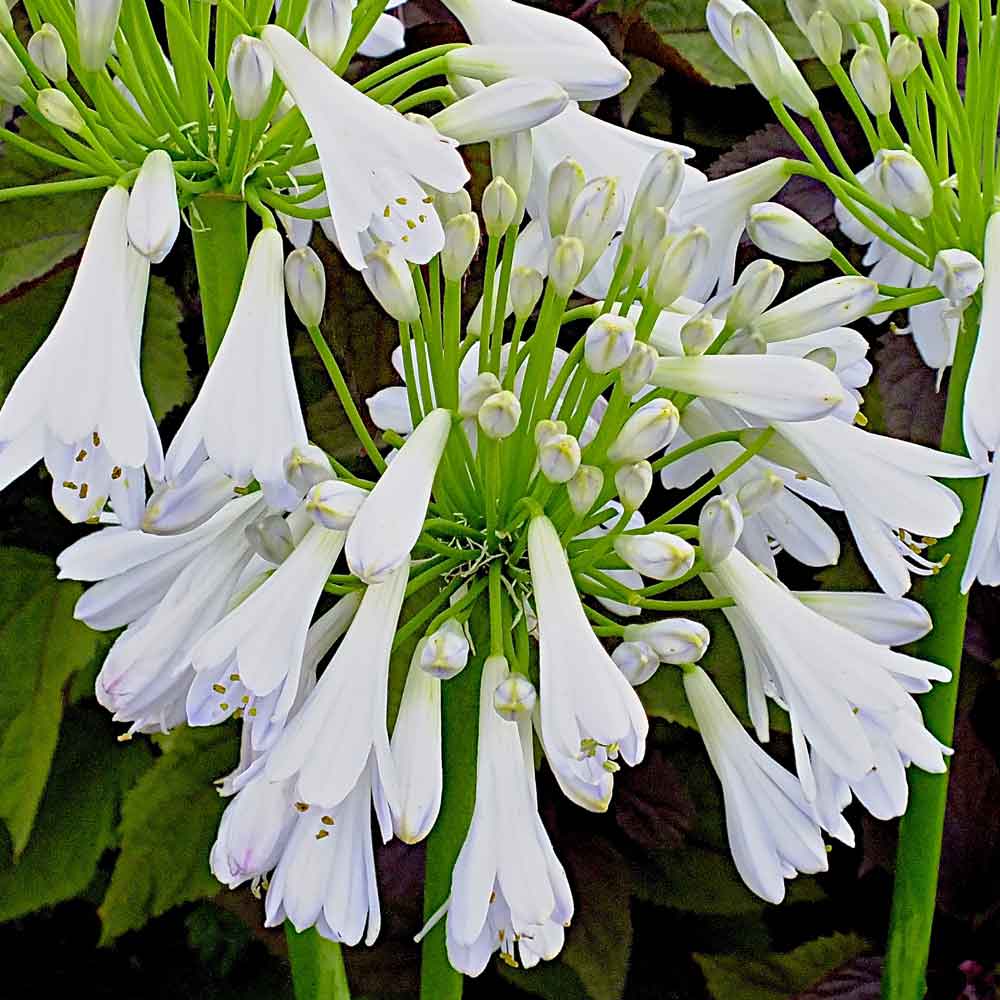 An NWP hybrid of great proportions and style and most unusual colour form.
Flower stems strong 60-70cm tall with unfolding semi pendulous flowers, grey in bud but silver white in colour with a silver streak on the inside of each petal.
A distinct variety very classy, semi evergreen foliage and seems quite hardy when planted and mulched in winter.