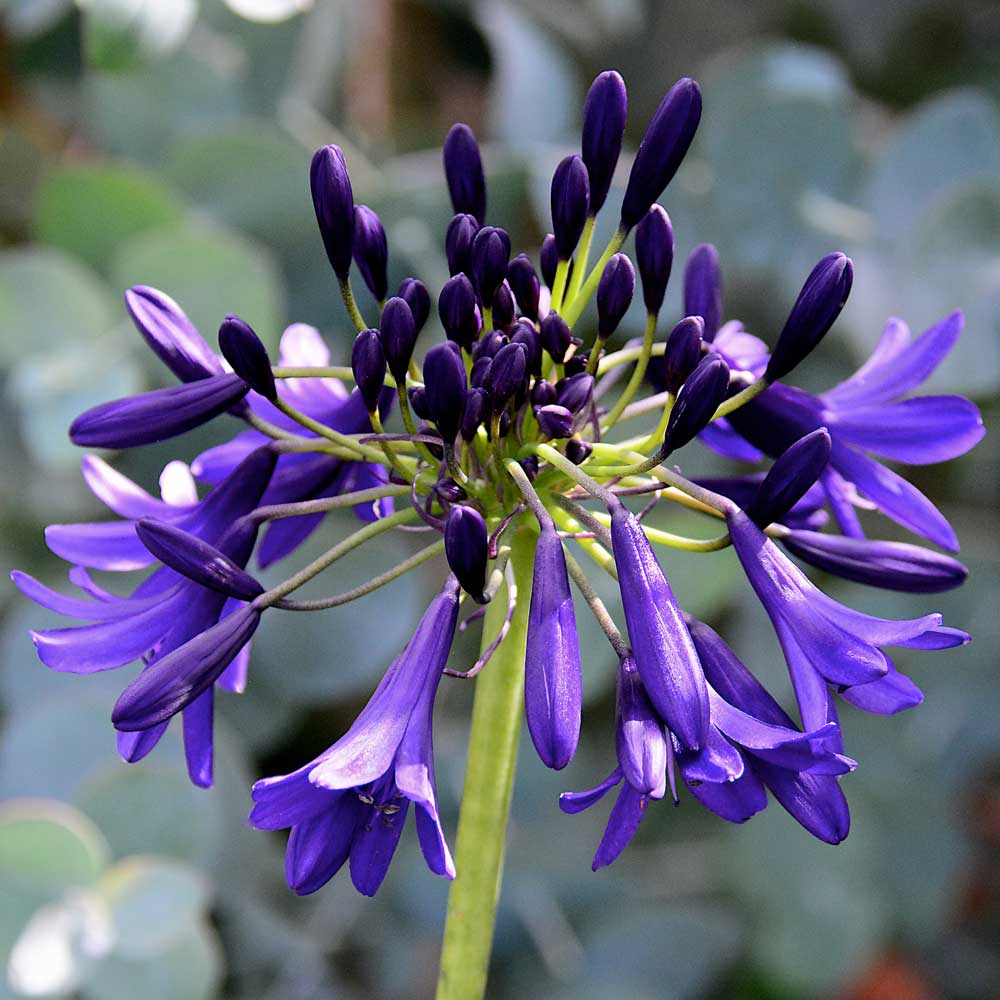 Agapanthus Nocturnal Horizons
A new NWP hybrid with 75+ cm stems with flower stems that stop you in your tracks!
Flowers are amazingly dark in bud which open to a rich deep purple both inside and outside the individual flowers.
A spectacular deciduous plant to grace any sunny border that cannot be side stepped when in flower.