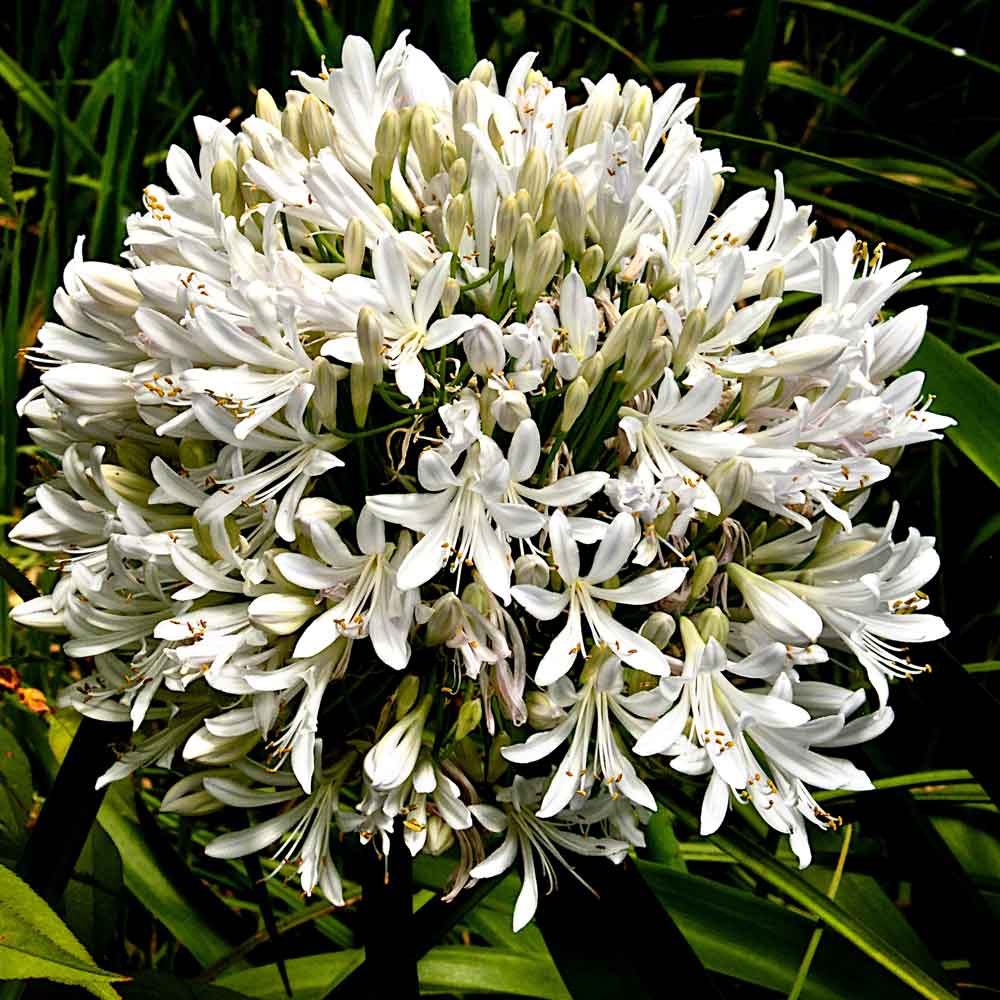 A very new hybrid that is around 75cm tall and a real prize winner for any garden display.
Flower heads are so numerous that open to make a massive round ball and has the guts of any super pant that ought to appear in any flower show.
Thick semi evergreen leaves that needs some extra protection in winter with mulch.